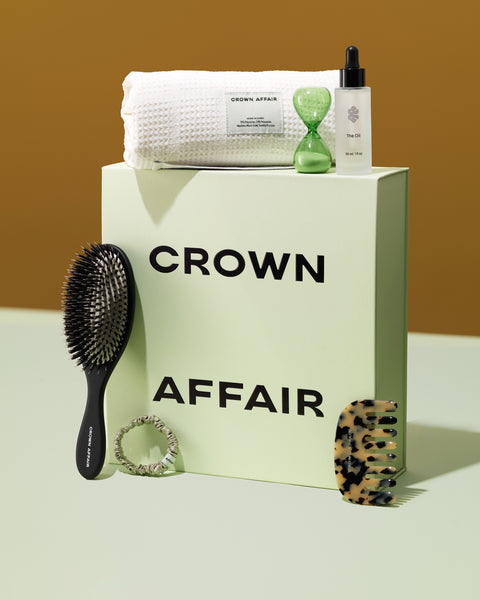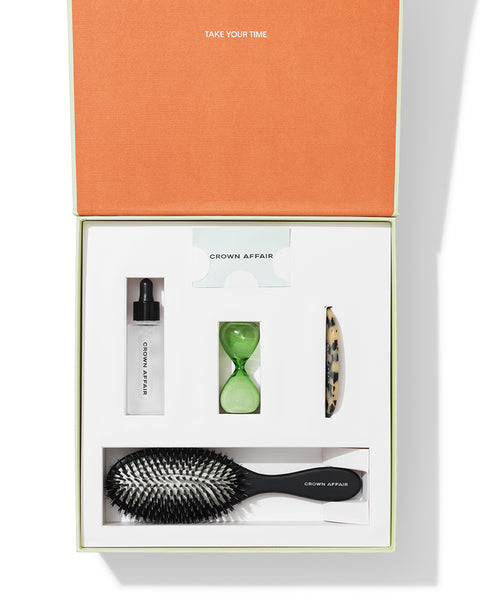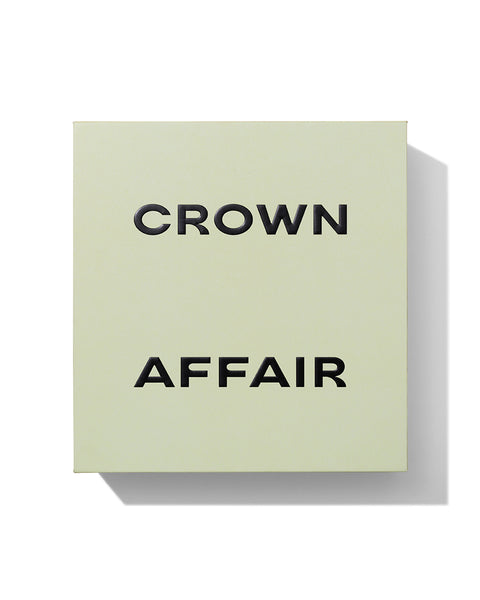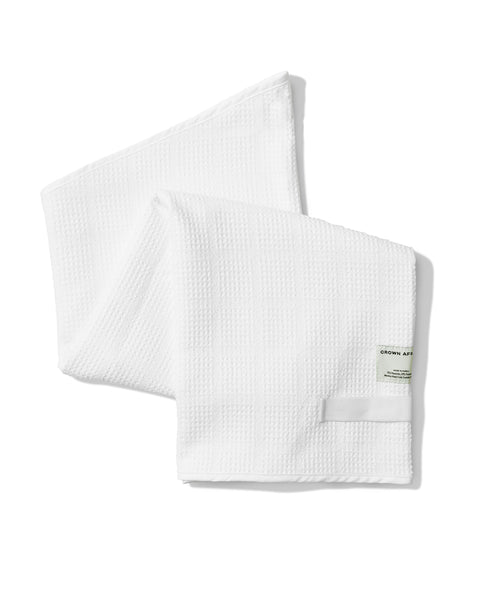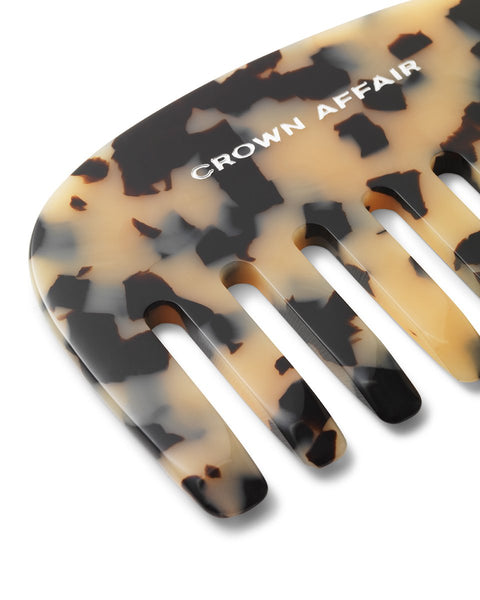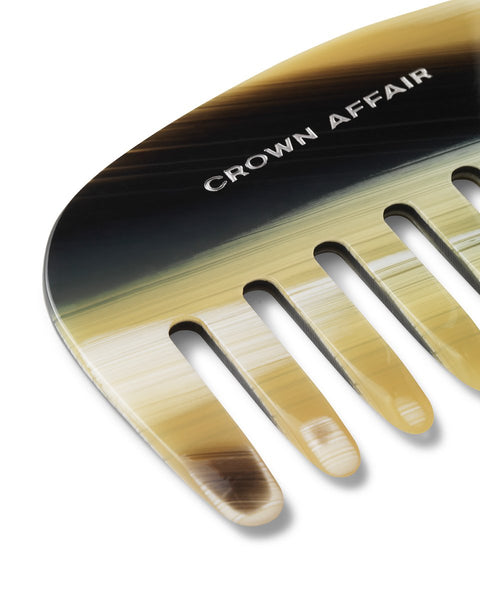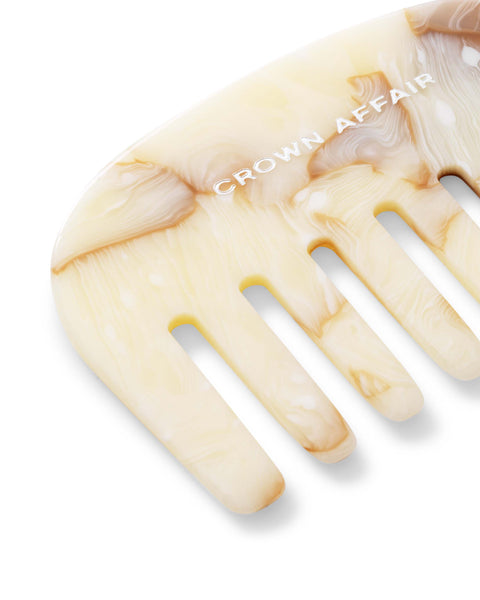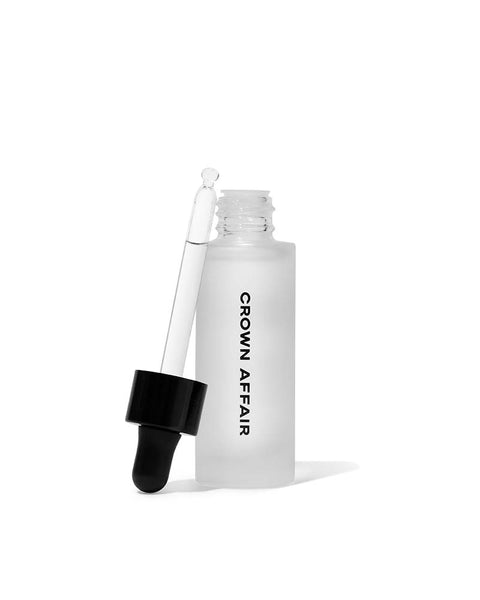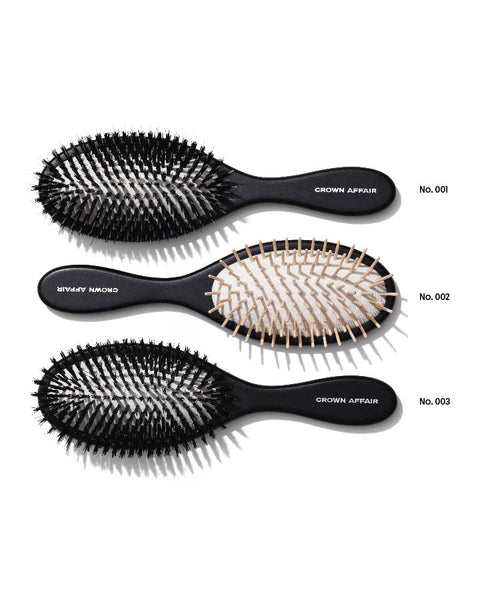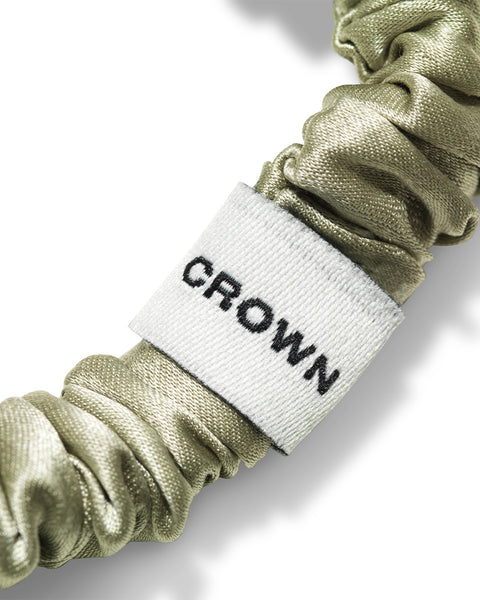 The Set
An all-in-one ritual.
The Set Story
The Set Story
01 In-Shower
The Comb No. 001 is the perfect, compact design made for combing product evenly through your strands in the shower.
02 Post-Shower
Use The Towel to speed up your air dry and protect your hair. Finish with The Oil for healthy, hydrated strands.
03 Always
A Scrunchie is a must—this one is a limited-edition silk accessory you'll use all the time. Keep The Set safe in its heritage crafted box, and use The Hourglass as a gentle reminder to take your time.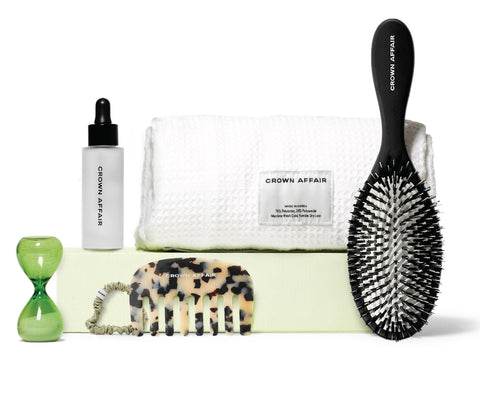 How To: The Set
Reviews & Questions
100%
of reviewers would recommend this product to a friend
Love everything!
I'm so glad that I made this investment! It's only been a few days but my hair feels better than ever! I can't wait to try more CA products!
Perfect Gift
My friend loved this set!
Obsessed - the only ritual i actually follow
As soon as I received an email that Crown Affair launched back in January of 2020, I immediately went on the website and went shopping! I ended up choosing "The Set" for my first purchase, which I am happy I did. I have to say, the whole set was a complete game changer for me.
Overall, my hair feels and looks the best it has in a very long time. At this point, I have been using CA products for 1.5 years. About 2 years prior to CA, my hair had gone through serious trauma by being overbleached (after 10 years of having black hair). I was hoping for a gradual lightening, but my hairdresser got bleach happy and did it in one shot. My hair was extremely brittle hair and I ended up cutting off about 6 inches. Even with the haircut, my hair still looked distressed and damaged. I could not get a brush through it for months, which resulted in having to get it washed and dried at a salon until I was able to do it myself. I didn't even want to go out or take pictures. As extreme as it may sound and petty, I had lost complete confidence because of my hair.
Since I started using Crown Affair:
- It's finally growing and getting back it's shine.
- I don't see as many strands in the drain after showering, which I assume is due to me brushing out all the dead hair every single day.
- It dries super quick with the towel which leads to less drying time. I use a blow-dryer and straightener each time I wash.
- I used to wash my hair every other day. I now wash it about 2 times per…
The Set in the Wild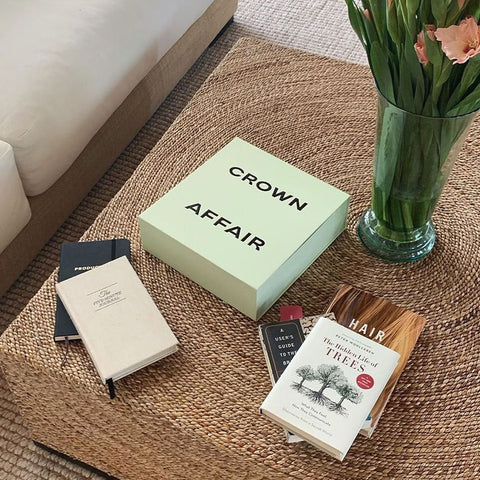 @diannacohen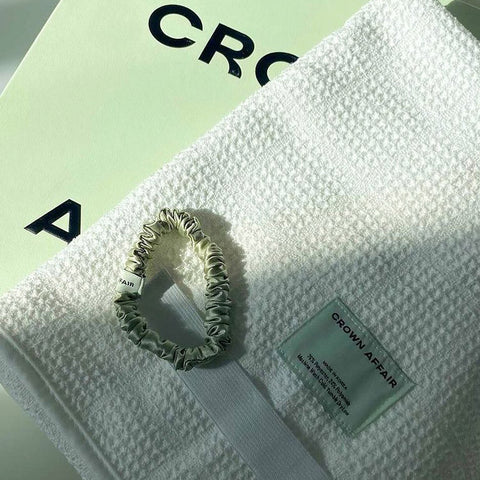 @jennychohair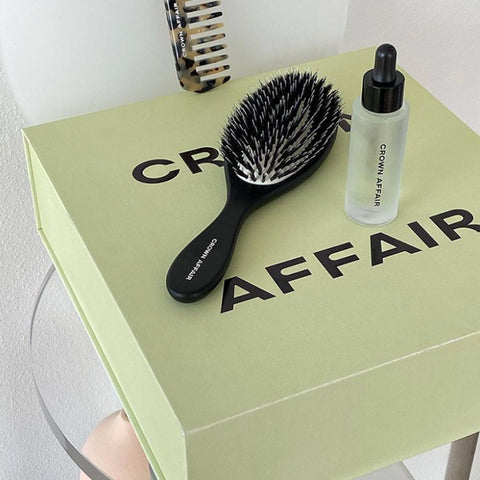 @maitreyabrooks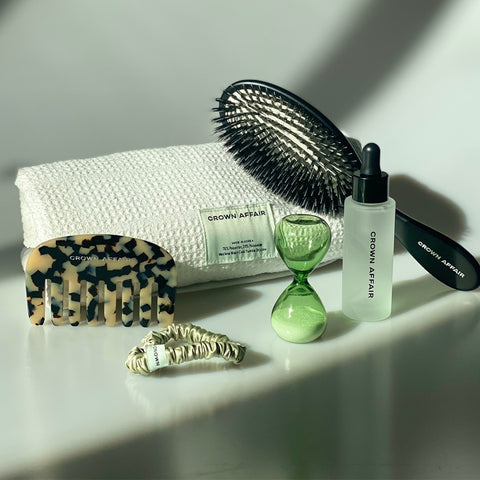 @jennychohair