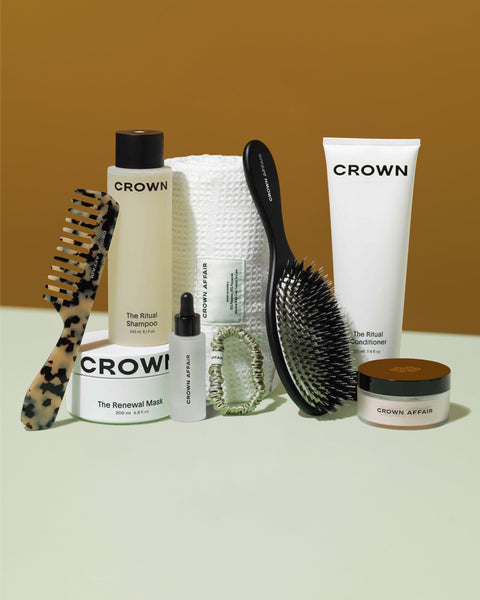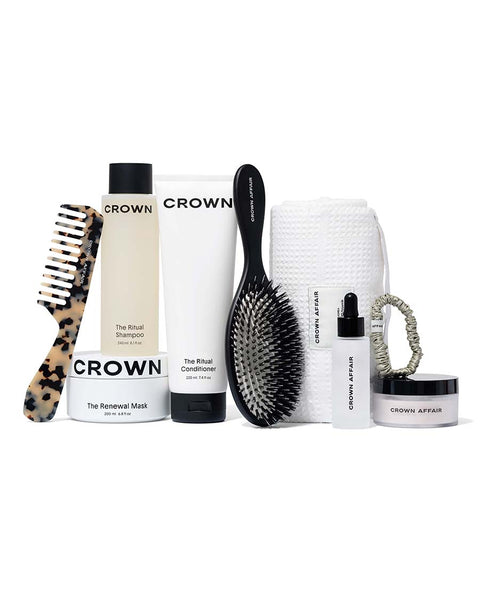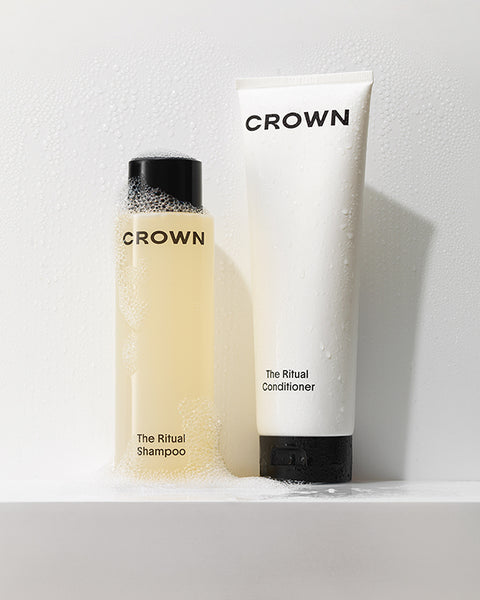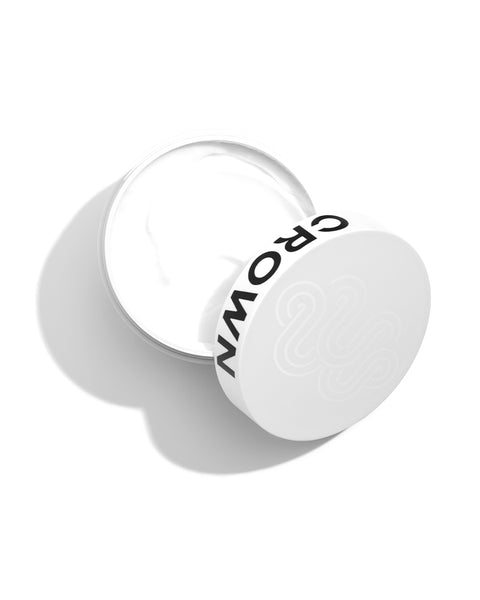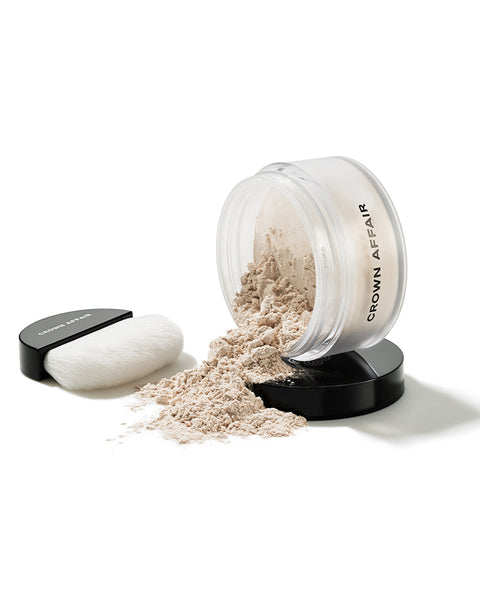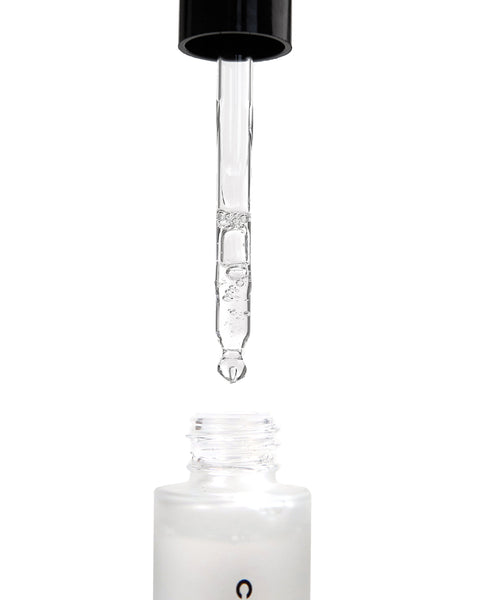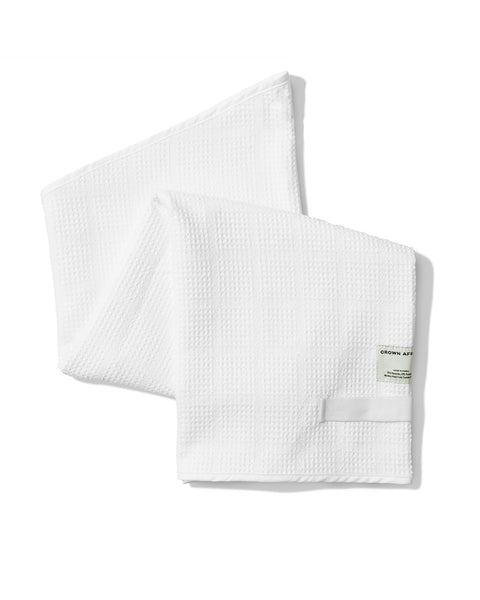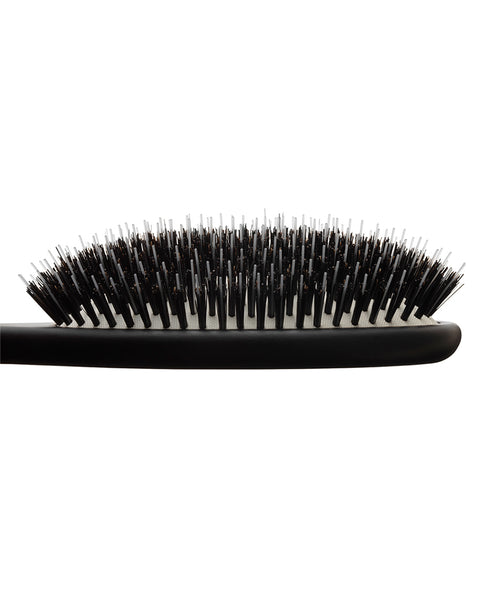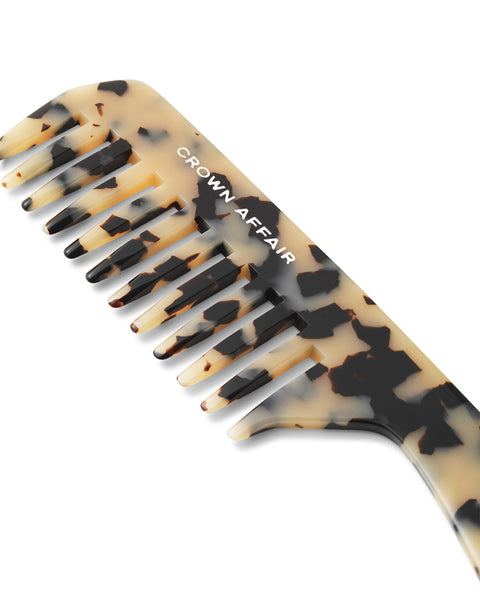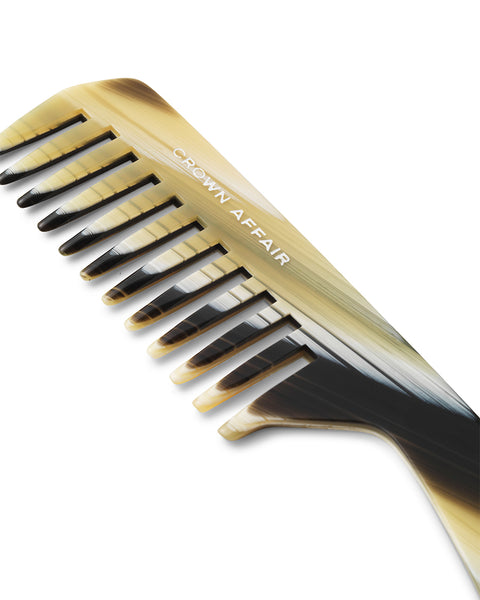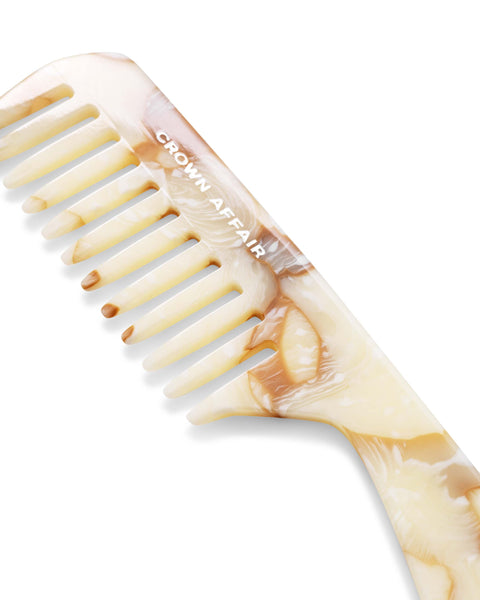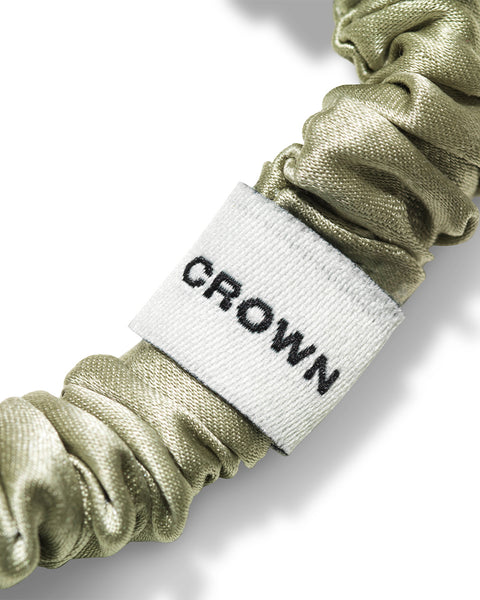 The Complete Ritual
All-in-one, everyday care for your scalp and strands.
Get to Know: The Complete Ritual
Get to Know: The Complete Ritual
01 Cleanse
Brush dry hair before washing for a more thorough cleanse. Then work enough of The Ritual Shampoo to cover your scalp through your hair (no need to wash the ends—rinsing from the top will get them. Finish with The Ritual Conditioner to lock in moisture (and our signature scent). Swap in The Renewal Mask when you feel like you need it to nourish and deeply hydrate so moisture lasts.
02 Ritual
Enjoy stepping out of the shower more. The Towel is super soft and perfectly sized for your hair. Wrap and tuck, leaving it to absorb moisture while you take care of your skin or drink your coffee. Then gently detangle damp strands with The Comb, finish with a few drops of The Oil, and let dry (no rush here).
03 Repeat
Maintain the ritual on in-between days—refreshing with The Dry Shampoo when you need it, and sweeping hair into The Scrunchie No. 001 whenever, wherever.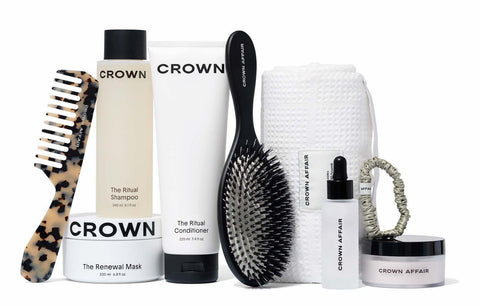 Reviews & Questions
100%
of reviewers would recommend this product to a friend
Obsessed with the quality !
I haven't gotten the chance to use every single product yet, but what I have used I love!!! The brush is absolutely amazing and the hair towel feels so luxe. Definitely recommend if you're looking to overhaul your hair care routine
Pleasantly Surprised
So glad I went for it with this set, which then inspired other items before I checked out. I have been a long time Playa user and was disappointed to find out about all the legal issues after a she "sold out" so to speak. I didn't know where to turn for something sort of similar and a rep at Sephora recommended this line. I hadn't heard of it before and had no clue what I was in for. She told me the smell was nice and fresh and not overwhelming which is a huge plus. Migraine issues...I ended up ordering direct because they had more items. When I received my order I was happy about the suggestion and feel like this was exactly what I was looking for. I love how soft my hair is after showering and I have to put in minimal effort which is perfect for me, the queen of simple. The Shampoo and Conditioner has a new mild fresh scent, love the hit of citrus. I am not much of a dry shampoo person either, but love the brush it comes with. So much nicer to brush the product on/into the hair rather than a spray. I do wish there was a tad more product in the container. I only peeled back the sticker part of the way so that I wasn't getting the powder all over the place. I tap some into the lid and then use the brush to pick it up and put into my hair. The dry towel is amazing and absorbs so much moisture that it's actually cut my blow drying time in half. It's also large enough for long hair, most are so small they don't stay on your head. Over all very happy with these products! New fan…
Durable Shower Comb
I love the tortoise color!
The Complete Ritual on You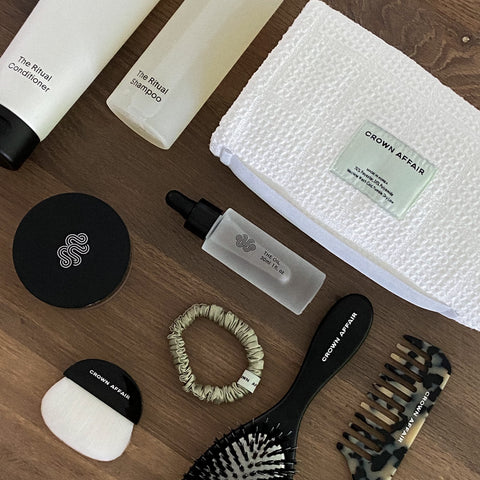 @sophrecio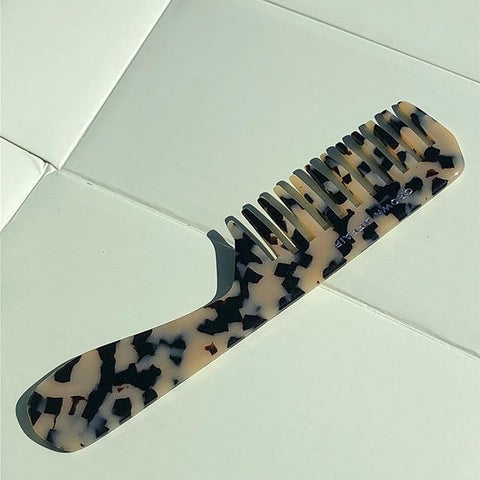 @chelsiejnugent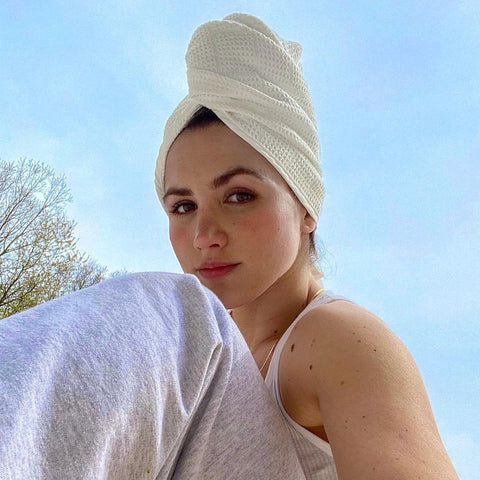 @melissaorons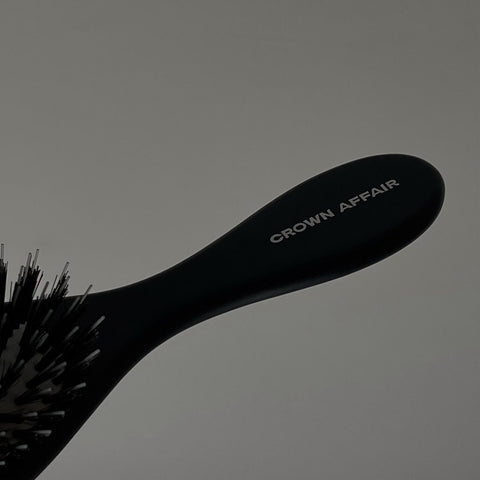 @robynn