The Dry Shampoo
A volumizing, nutrient-rich dry shampoo that gives the illusion of just-washed strands. 
Ingredient Story
Ingredient Story
01 Tapioca Starch
Infused with a tapioca starch, a natural, non-talc substance that absorbs oils and enriches your scalp.
02 Persimmon Powder
Made with persimmon powder, a natural deodorizer that leaves your hair smelling as clean as on wash day, and refreshes the way your hair feels overall.
Tapioca Starch, Oryza Sativa (Rice) Starch, Cetrimonium Chloride, Trehalose, Saccharomyces, Persimmon Fruit Juice Ferment Extract, Sodium Bicarbonate, Fragrance (Parfum), Camellia Japonica (Tsubaki) Seed oil, Isodecylneopentanoate, Dimethicone, CI 77491, CI 77492, CI 77499, Linalool

*Subject to minor changes as we work through global supply chain challenges to keep producing our current formulas. The product you receive will have the most up to date ingredient list on the packaging.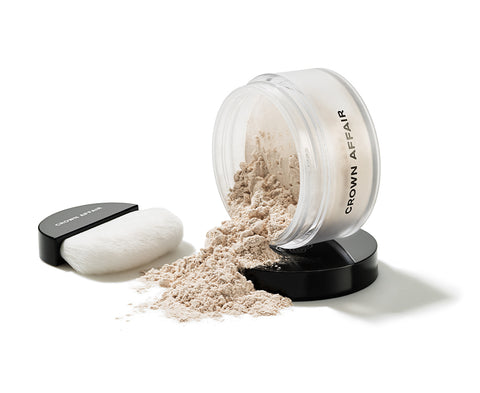 How To: The Dry Shampoo
Reviews & Questions
Clean hair
This is the best dry shampoo i've ever used, keeps my hair clean and comes with a cute little brush!
I love it! I have fine and thin hair.
I have VERY fine AND thin hair. I cannot go without shampooing my hair more than a day but now with this dry shampoo, I can go an extra day. I have used dry shampoo from high to low end brands and they never work for me. If you have thin and fine hair, you know what I'm talking about. Crown Affair dry shampoo not only works but I love how I can control where I apply. The dense brush is perfect for me to apply just the right amount. Also, the smell of this dry shampoo is wonderful. Not too overpowering, just the right amount of scent. I highly recommend everyone trying it. I will be buying more in the near future.
The dry shampoo I've been looking for!
I have fine, thinner hair that gets greasy fast. I'm always on the hunt for dry shampoo that's easy to apply, doesn't leave my hair in a white cast, and isn't full of toxic ingredients. This is what I was looking for! The powder applies so well with the brush, works great at reviving my hair, and SMELLS SO GOOD all day! I'll be restocking!
The Dry Shampoo on You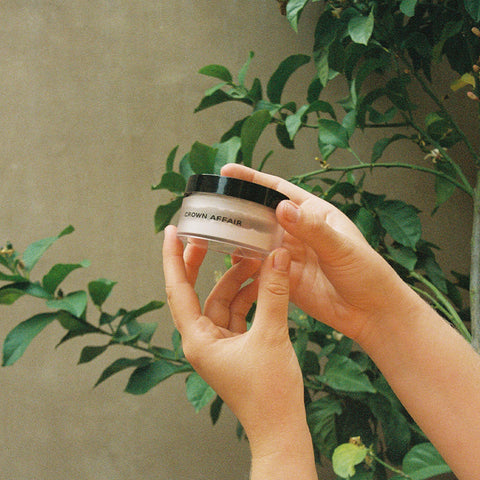 @charlieannmax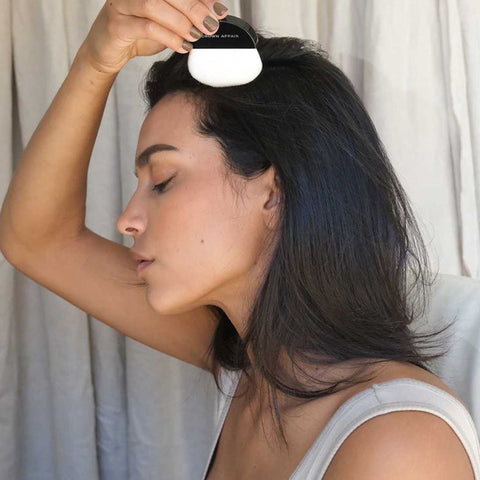 @jahsaavan
@midnightbee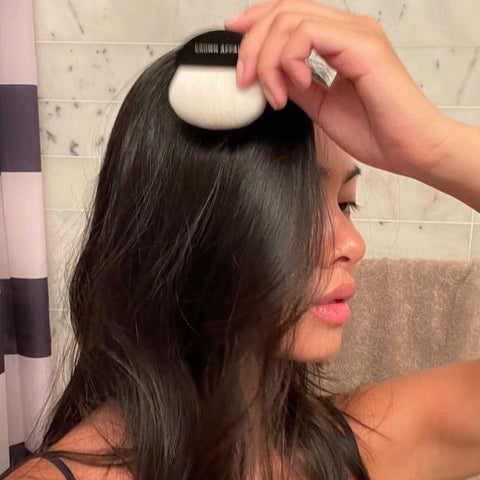 @mimixn