Top of Mind
01.03.23
Good People: Madison Utendahl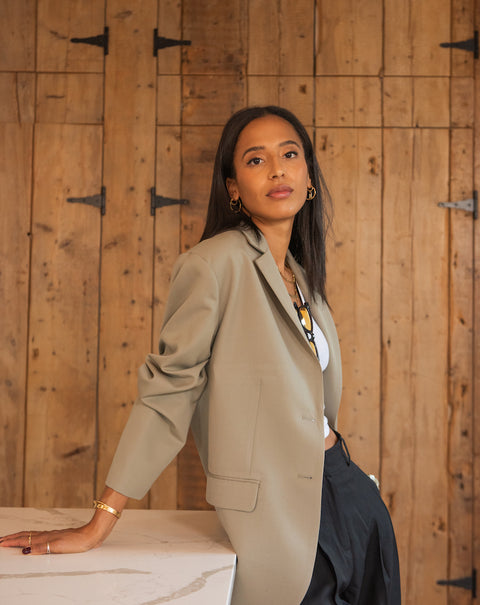 By Crown Affair
Welcome to Good People, an interview series featuring those who inspire us and keep us forever excited for the future. This month's feature is Madison Utendahl, a writer, performer, and athlete from Brooklyn—and founder of the creative and design agency Utendahl Creative. Below she shares her care routines and daily rituals; read her full interview here:
- Where are you from—what were you into growing up?
I am born and raised in Brooklyn, NYC. A 3rd generation true New Yorker! 
Frankly, as a child I was into the exact same things I am into now: athletics and the arts. I was a writer, performer and an athlete throughout my entire childhood and I still remain those two things today. While I technically do not play sports, I am deeply devoted to running and I absolutely love writing, public speaking and all things design.
- Tell us about your work.
Utendahl Creative is a full service Creative and Branding Studio. We specialize in designing brands that are anti-trend and future forward. I am the Founder and Head of Brand Strategy. I essentially keep the lights on and develop out the brands' we build strategic lens and arm.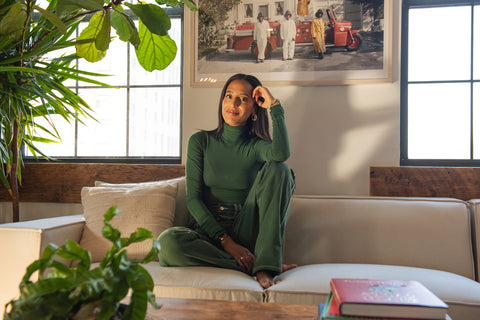 - How do you define ritual and do you have any that you follow?
I define rituals as an experience we tap into to keep us grounded.
I am a creature of habit. Rituals, habits and routines are my MO. They keep me sane, as my day to day life is very busy and on-the-go. Meditation, working out and journaling are my daily rituals that I feel so privileged to have adopted and learned. I didn't always practice them, but since they have become a part of my life as of 2018, I am a healthier and happier human.
- What has your relationship to your hair been? Past, present? Has it changed or evolved over time?
My relationship with my hair has been complex, partially because of the system racism that I experienced as a child around the texture of my hair. I went to a predominately white school and was often teased for the "kinkiness" or "toughness" of my hair. I spent years relaxing, straightening, dyeing, whatever it took to separate my natural hair from myself. It wasn't until I understood that hating my hair was a product of a larger system, that I changed my understanding and view of it. Since 2016 I have stopped relaxing my hair and speak to it the way I do my body and soul. I speak to my hair with affirmations, apologize to it when I am not treating it well and celebrate it when I am having a great hair day. I love my hair now and I love the beauty of black hair. It's been a journey of self love.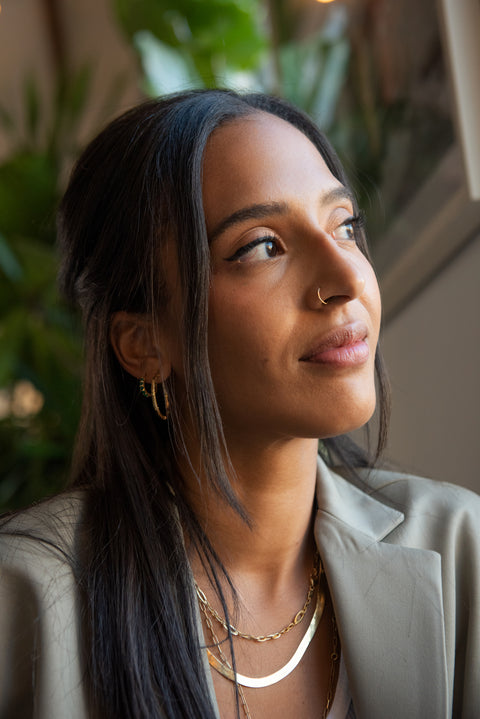 - Any advice you'd give others with a similar hair type to yours? 
Patience and understanding go a long way. Do not feel that you need to figure it out on your own. I heavily rely on the advice of my hair artist and friend, Illeisha Lussiano, Founder of the The Way Salon in Soho. She is a hair-genius and specializes in texture hair.  When I am stuck, or need guidance on how to treat my hair when it's natural in the summer or in twists in the winter, I ask her! As women, we don't need to figure everything out on our own. It's okay to ask for advice for our hair, even if it feels uncomfortable.
Additionally, If you can, I would suggest upgrading your tools and accessories to better honor your hair ie: sleep with a silk pillow case or use silk scrunchies, I love my Crown Affair ones!
- What is your current haircare ritual/routine?
50% of the year my hair is in twists. At this point, it has become a signature of mine and I am obsessed with it. I feel like myself and the most beautiful when my twists are in. Nonetheless, I do give myself breaks from protective styles. I am a big believer in trims, masks and only washing my hair once a week.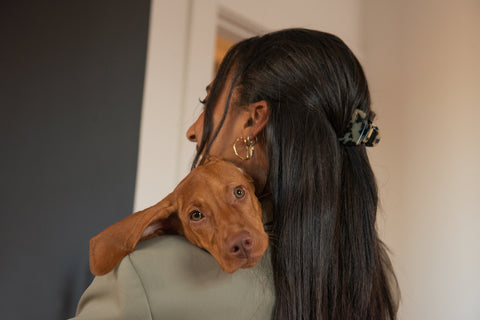 - What kinds of things do you do to care for yourself, inside and out?
MOVE MY BODY & REST. Rest and all that makes up rest, is my go-to for self care. I live for sleeping in, a great massage, a deep meditation and rewarding workout. Spending time off of my phone and in my body and mind is a privilege and something I deeply enjoy. So much so I made REST a company policy and close my company for 5 weeks of the year so everyone can chill out. 
- Do you have a personal philosophy about hair or beauty in general?
Trust the journey. You only win and learn, no such thing as losing.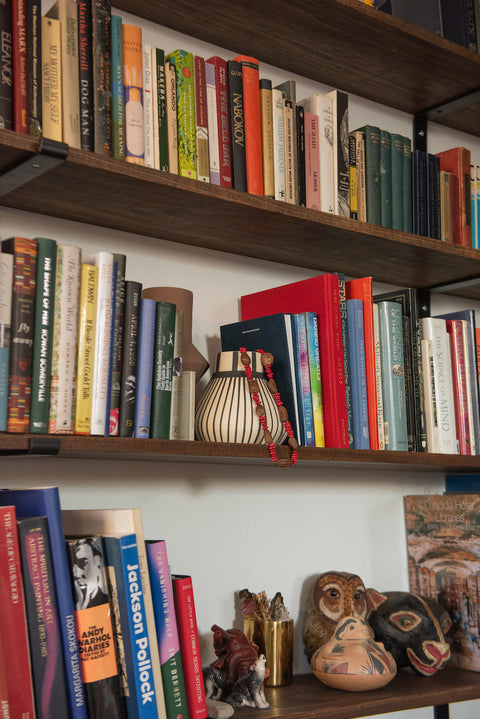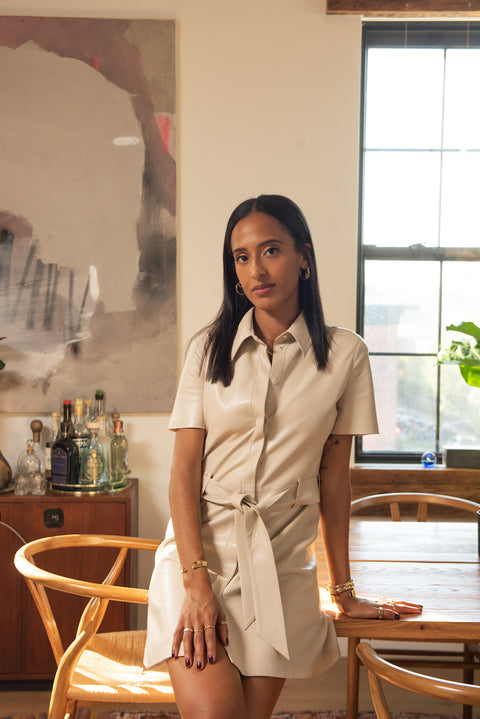 - What things make you happiest? What do you do to incorporate more of those things in your life? 
Taking it easy. A week or weekend with no plans is the greatest joy for me. I believe in the power of time off and vacation. Americans have a backwards approach to time off. Overwork doesn't mean great work. Great work comes from calm, peace and presence. My happy place is a space of rest, calm and with my family and friends. 
One of the best decisions I have ever made to improve my happiness was in getting my pets. We have 2 dogs and 1 cat. While at times it gives farm energy, they are endless love and joy. The quote rings true: "Until one has loved an animal, a part of one's soul remains unawakened." My soul is AWAKE.
- Interviewed by
Anna Jube in Brooklyn. Photographed by David Cortes.