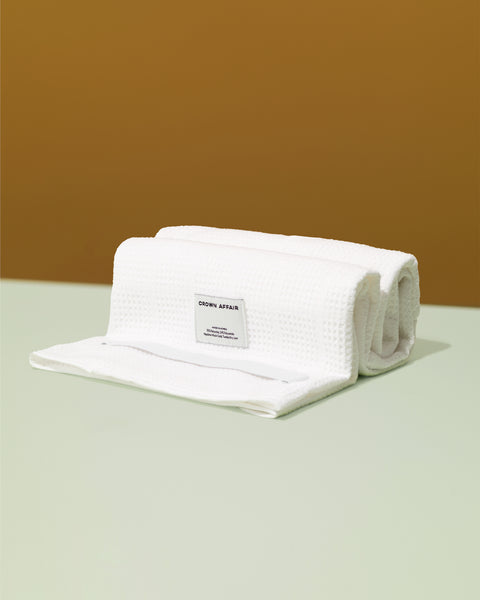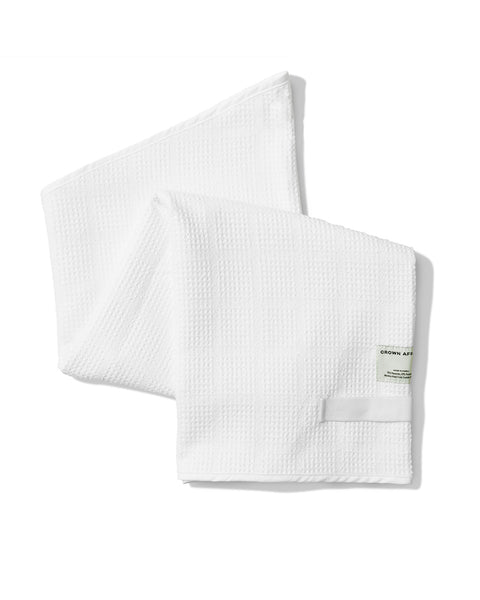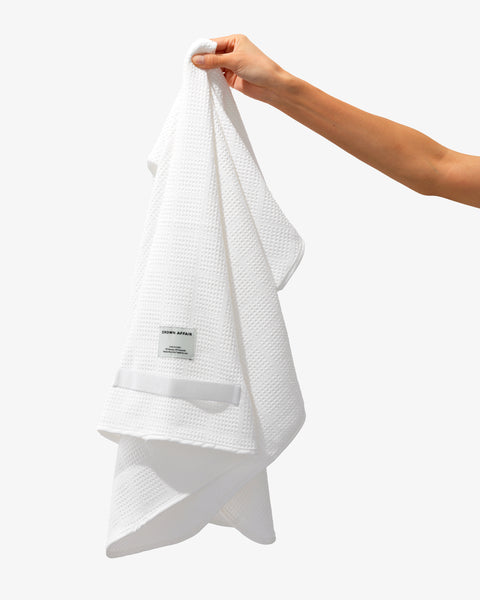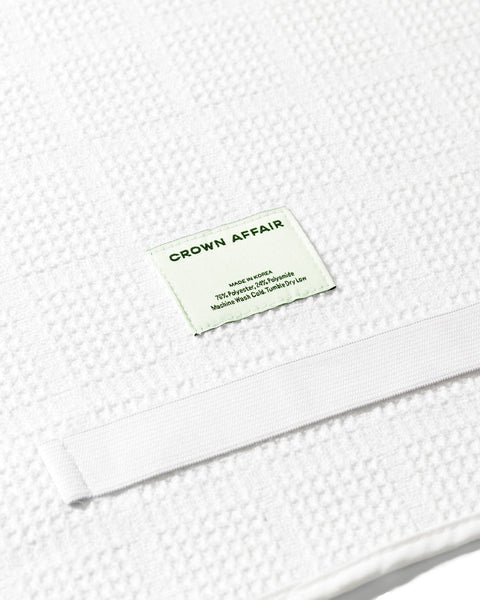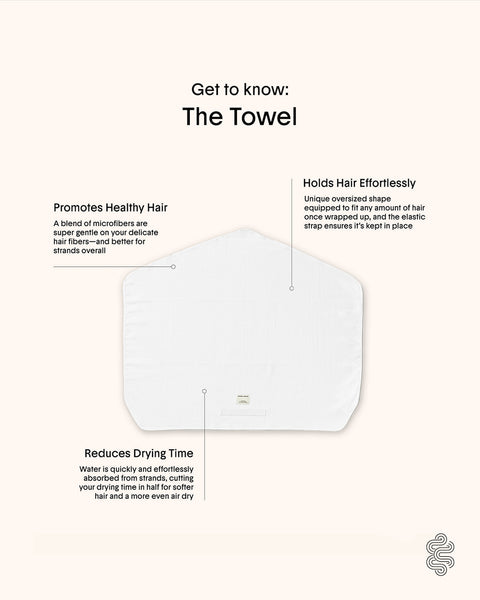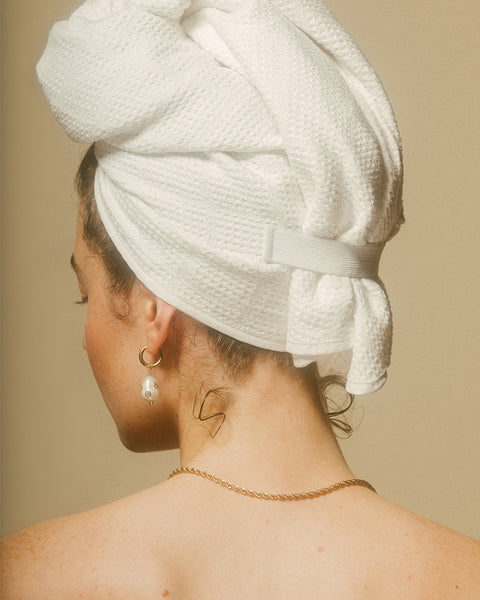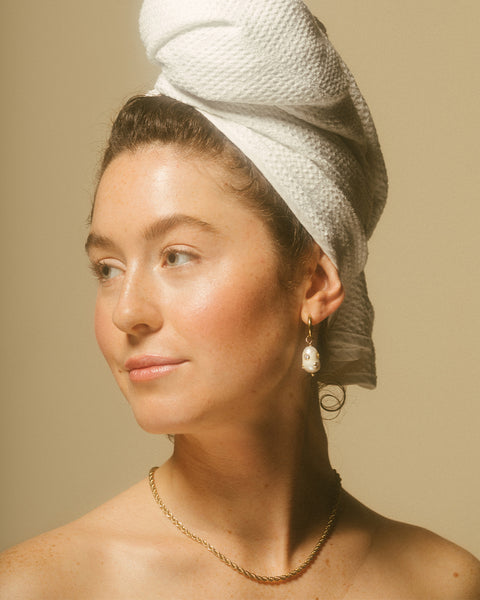 The Towel
A special microfiber waffle knit towel to protect your hair when it's most vulnerable.
The Towel Story
The Towel Story
01 Fabric
Made from a highly absorbant nylon blend fabric in a waffle knit, The Towel gently absorbs water while preventing damage to hair.
02 Size
The Towels unique patented design is perfectly sized to wrap hair of all lengths without adding weight or pulling at your strands, protecting it while it's vulnerable and creating a safe environment for drying in.
03 Design
A soft elastic strap securely holds your hair in place in its wrap while you do your thing.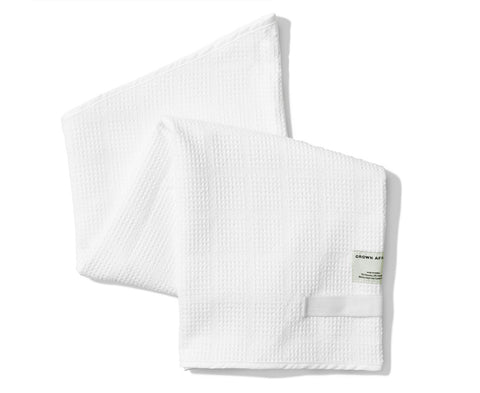 How To: The Towel
Reviews & Questions
Fantastic
My hair air dries sooo much better after using this towel. I can't believe I've waited this long to purchase.
Really cuts down on dry time!
This towel is a great way for me to show my curls some love! Whether I'm air drying or using a diffuser, it really cuts down on the time it takes for my hair to dry and it's gentle on my curls, too!
Best Hair Towel Ever
But for the love of hair dye, please make this towel in charcoal or black
The Towel on You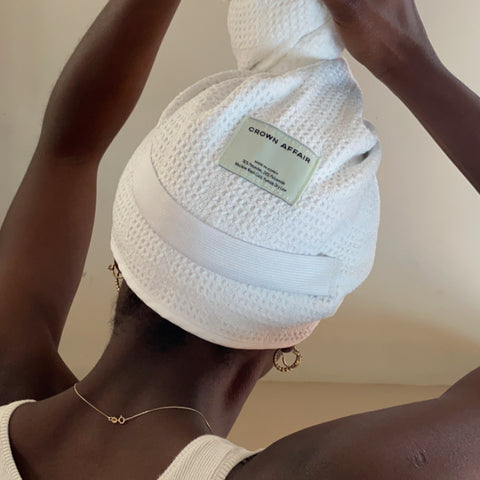 @olivia.yoko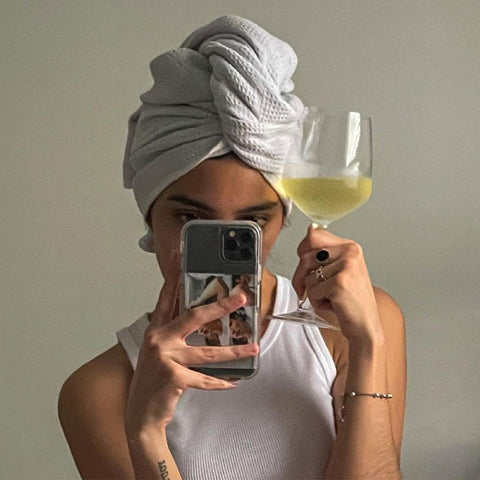 Olivia Pineda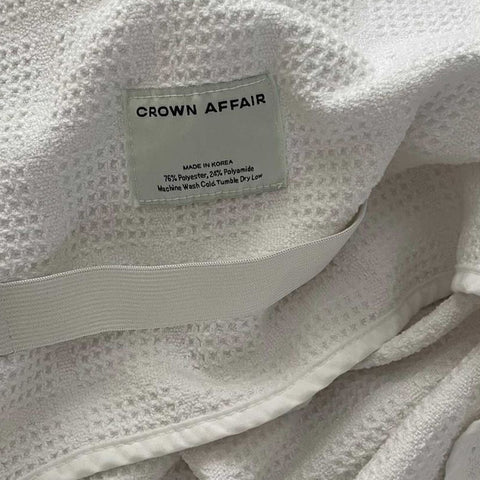 @lauren.vandie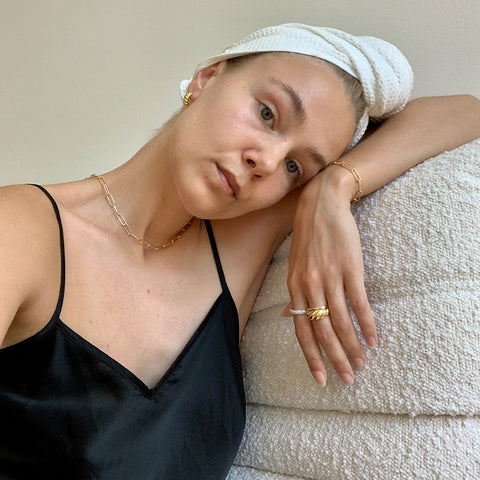 @elise_sandvik