Top of Mind
10.03.22
The Crown Affair Origin Story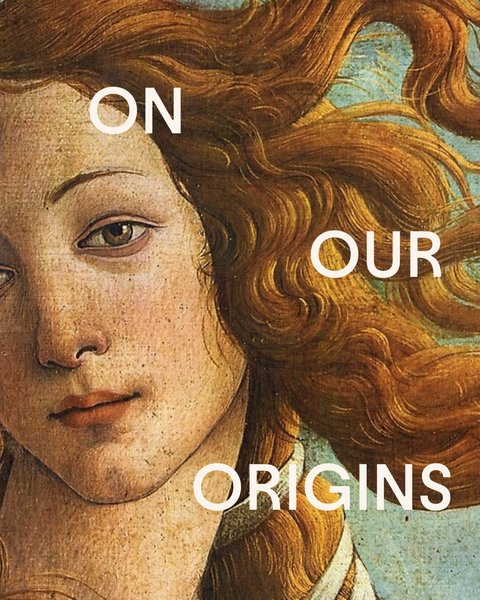 By Crown Affair
Crown Affair was born out of a love of art and storytelling. Dianna studied art history in college and drew much of her inspiration from artists she admires. Now, with our team, she continues to pull references from her favorite artists to tell our stories. Here are some fun ways art was incorporated into the early brand stories:


The name Crown Affair was adapted from one of her favorite classic movies—The Thomas Crown Affair (1999). She and her husband met at MoMA in 2013 in front of the Magritte painting featured in the film, Son of a Man (1964), which is showcased in the final scene where the main character wears a Magritte-style bowler hat. The name also, literally connotes falling in love with your hair.


Our brand colors come from artists like Ed Ruscha—CA green is based on a 2007 Gagosian show catalog, Busted Glass. The orange comes from Ruscha's series: News, Mews, Pews, Brews, Stews & Dues (1968), and our logo is composed of Brancusi-inspired shapes. Our overall color story finds a home with Botticelli's The Birth of Venus.



Jim Henson is another major inspiration for the brand. The main character of his 1982 film, The Dark Crystal, Kira, serves as a muse for the Crown Affair universe.


At our core, our vision was, and still is, to Take Your Time—however that may look, feel, (or even smell) like to you. It's all in the ritual, because consistent care can transform you (and your hair) over time.
 

A note from Dianna:

Time, to me, is the ultimate luxury. Things come and go, but time only goes in one direction. Being more present in the moments we care for ourselves allows us to experience the most with the time we have. I wanted to create a brand and universe bigger than products and the beauty industry— our goal is to give people the ultimate luxury: time.



Sandro Botticelli, 𝘛𝘩𝘦 𝘉𝘪𝘳𝘵𝘩 𝘰𝘧 𝘝𝘦𝘯𝘶𝘴 (1496)