Top of Mind
03.12.21
Brush Up On Brushing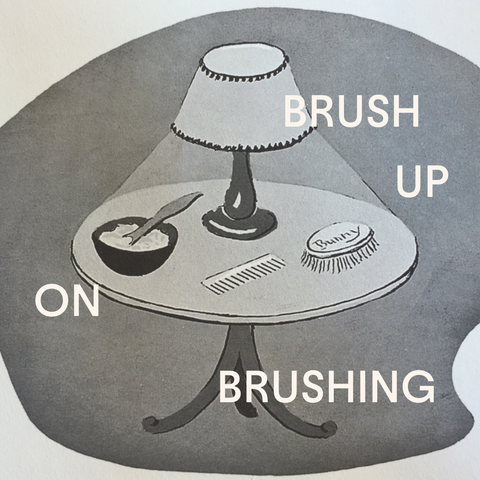 By Crown Affair
We believe a daily brushing ritual can transform your hair's health. And while we may all strive for "healthier hair," it's important to find the right brush for you. We've designed three brushes, each with distinct features, hair types, and goals in mind. Let's get to know them. 
If you're looking for the, all-around great brush, The Brush No. 001 is suited for straight to wavy and medium to thick hair. With dual bristles, boar and nylon, this brush helps you evenly distribute natural oils throughout your strands and protects your scalp. If you're looking for a more of a classic detangler, The Brush No. 002 is the one, with wooden pins that help remove knots, prevent static, and smooths frizz for any hair type. If you have fine or thinning hair, or you typically style your hair slicked back, we recommend The Brush No. 003. The boar bristles are the perfect combination for gentleness plus strength to support fine or thin hair. 
As you search for your next brush, we encourage you to follow a two step process. First, take a moment to turn inward as you consider your hair's health, it's texture, it's thickness, how you regularly style, your daily brushing routine, and how you want your hair to feel post-brushing. The second step is to look at the brush's details - like what materials are the bristles made of, does the cushion allow ventilation for scalp health, and is the brush intended for detangling or styling? By taking the time to understand, and even listen to, your hair, you can feel confident in finding the right brush for you.
𝘐𝘭𝘭𝘶𝘴𝘵𝘳𝘢𝘵𝘦𝘥 𝘣𝘺 𝘊𝘭𝘦𝘮𝘦𝘯𝘵 𝘏𝘶𝘳𝘵, 𝘎𝘰𝘰𝘥𝘯𝘪𝘨𝘩𝘵 𝘔𝘰𝘰𝘯 (1947)