Top of Mind
06.16.20
Good People: Kyle Kellogg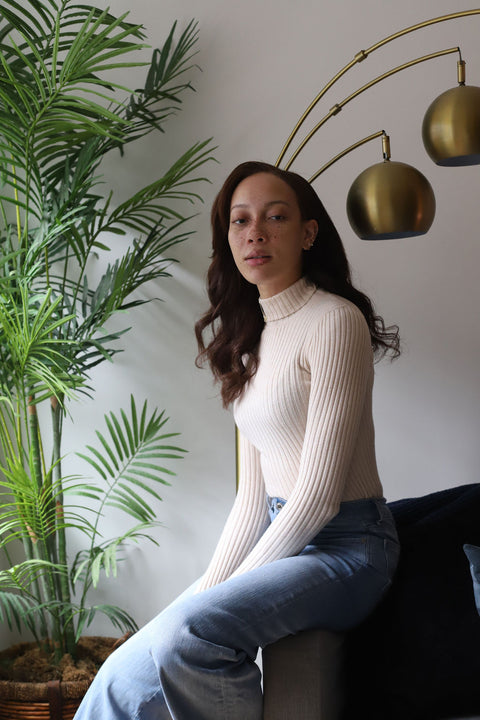 By Crown Affair
Meet Kyle: model, underrated home chef, and one of the very first friends of Crown Affair. We've long admired Kyle for her work, her authenticity on social media, and her easygoing sense of humor, so before we launched in January, we decided to shoot our shot and send her a DM. Lucky for us, she responded, joined us for a three-hour coffee date, and despite no prior meeting the conversation was endless. We chatted about hair, her writing aspirations and self-taught piano skills, and we learned what we already knew: Kyle is a ray of sunshine.
We were thrilled to catch up with Kyle again at her home in Brooklyn to dive through her bookshelves, raid her product stash, and discover the rituals that help her feel calm and whole.
Photographed and written by Alessandra Antonia in Brooklyn.
- What is your morning routine?
Wake up, pray, do my devotions, meditate, go down to my lobby for a coffee and croissant, hot yoga, shower, get ready for the day.
- What does ritual mean to you? What are some of your rituals?
To me a ritual is a routine that is specific and typically unchanging; performing it should give you a sense of calm or comfort. One of mine is my 10 minute morning meditation followed by my skincare routine. The order I use my products (cleanser, toner, 2 serums, oil, under eye cream, moisturizer) never changes and I think starting your morning with something consistent helps mentally prepare you for the rest of the day.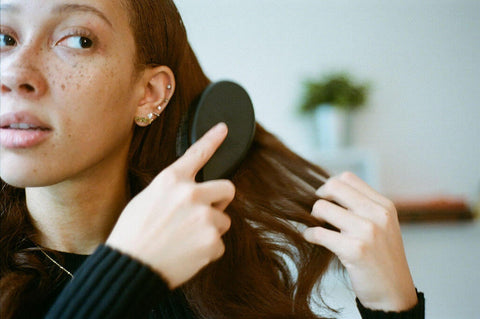 - Where do you find inspiration? 
Everywhere honestly. My family, my friends, books, music, travels, people I meet at castings or photo shoots or on the subway. I'm blessed to have a lifestyle that has very little routine so I'm always having new and exciting experiences. I think it's important to find inspiration in as often and in as many places as possible.
- Who do you get your hair from? 
Mostly my dad's side, which has tons of redheads with a variety of textures. A lot of them have thick afros which is what my natural texture is, but after years of keratin treatments, heat damage, cuts, weaves, etc., my hair doesn't get anywhere near as afro-y as it did when I was a kid.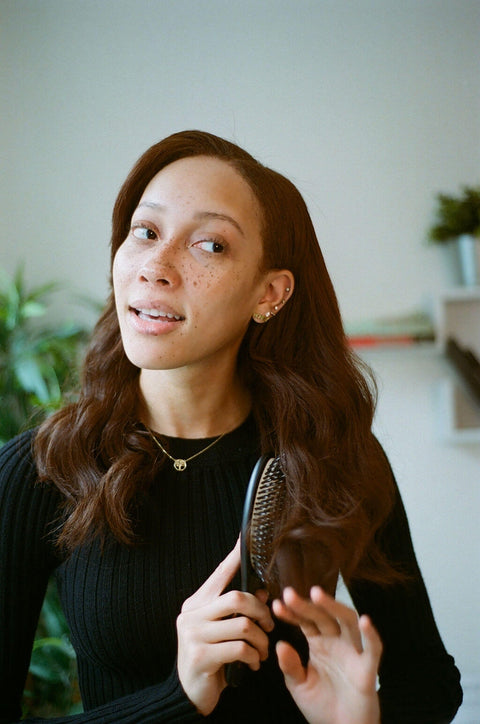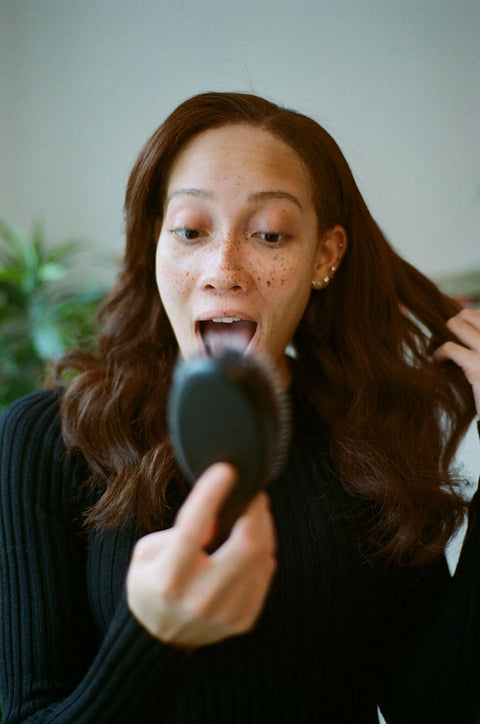 - What are your most major hair moments or memories?
A very memorable hair moment was almost 4 years ago for my first Teen Vogue editorial and it happened to be a hair story. I wore 3 or 4 beautiful pastel wigs, each a different color and style. I would've never considered how I'd look with lilac hair but I ended up loving it.
- What's your current hair routine? 
I shampoo every two weeks, co-wash (with just conditioner) once or twice a week, and use a hair mask once a week. I also make sure to oil my scalp after every shampoo/ co-wash because it tends to get dry and itchy. This week, I've been using Crown Affair's The Oil, which I LOVE.
- What would you tell your 18-year old self, knowing what you know today?
It all works out the way it's supposed to. There have been so many times in my life when things made no sense, when I had no idea why things were happening the way they were. It's stressful and anxiety-provoking when you feel like no matter what plans you make or how hard you try, things just don't happen the way you thought they would. If I could say anything to 18-year-old me, it'd be to relax, trust God to guide me, and enjoy the ride.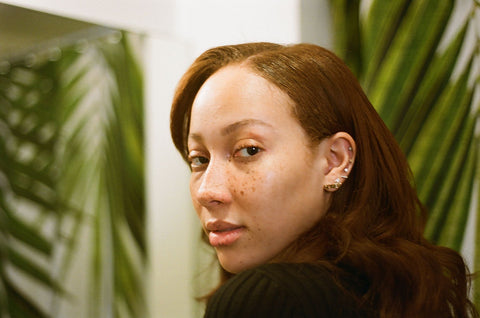 -
Editor's Note: All Good People photos and interviews were conducted before lockdown began. Stay safe and healthy, everyone. <3