Top of Mind
04.04.23
How to Build a Haircare Routine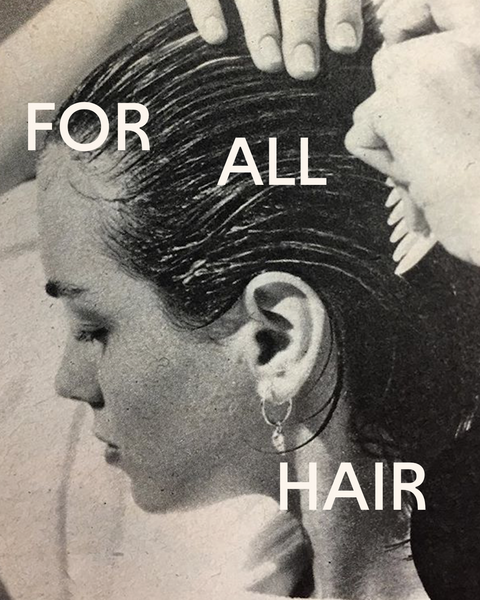 By Crown Affair
Starting a new routine can feel daunting. There are so many different products out there, with endless uses, and it's hard to know what will work best for you and your unique hair type. But we've made it our mission to help create haircare rituals that don't feel like a chore, but instead something you look forward to everyday. Our formulas are simple and pared down, with everything you need, and nothing you don't—and they're the perfect place to start, no matter your hair type.
Step 1: Cleansing

An essential part of your haircare routine is a good, simple cleanse & condition. Our Ritual Shampoo & Conditioner duo is gentle and lightweight enough for daily use, and made for everyone.


Step 2: In-Shower Care

Beyond shampoo and conditioner, there are a few other in-shower products that are crucial for a healthy ritual. The Cleansing Scrub and The Renewal Mask are deeper, more thorough versions of these products, and can be used together as a weekly treatment. They'll provide a deeper clean, a renewed scalp, extra hydration, and will help restore and maintain your hair's overall health.



Step 3: Post-Shower Hydration

After wash day, you can establish a routine for the days in between. Find products that help your hair continue to feel its best, both replenishing what you need and enhancing your natural texture. The Leave-in Conditioner (adds moisture and texture definition), The Finishing Gel (smooths strands and holds styles in place), The Oil (adds shine and lightweight hydration) and The Dry Shampoo (absorbs oils and grease) are all great options depending on your specific concerns, and can all be used by any hair type.


Step 4: Tools

These are the products that will help maintain your hair health over time. Invest in tools that will stay with you for a lifetime, and are better for your hair.

A boar bristle or wooden bristle brush is great to detangle dry hair, style, and for general scalp care.

A wide-toothed comb is perfect for detangling in-shower or post-shower on wet strands, evenly distributing product, and preventing harsh breakage.

Our silk scrunchies are beautiful, and extra gentle on strands.

The Towel is made from gentle microfibers to protect hair and help it dry evenly, quickly and effectively.

The Clips are the perfect balance of chic and functional, while also being highly durable.



Image from Pinterest