Top of Mind
12.14.20
Taking Time For Yourself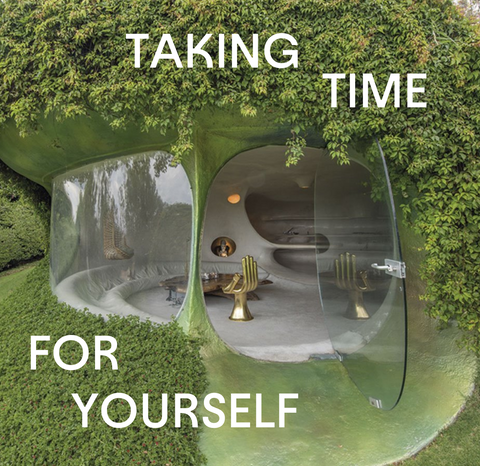 By Crown Affair
Sure, getting a handbag or coat (or any material item, really) feels especially nice around holiday-time. But there's nothing—we mean nothing—quite as luxurious as the gift of a little *me* time.
For some of us, this year has comprised too much alone time; for others there hasn't been any at all. But me time isn't just about being alone. The true meaning refers to a moment just for you, however long, to recharge your batteries, connect with your uninterrupted thoughts, and ground yourself in the present. It can be first thing in the morning as you stretch your body for the day ahead, last thing before bed as your head settles into your pillow, or, our favorite, in the shower comforted by the meditative sounds of the water hitting the ground. 
The best thing about me time is that it costs nothing at all, but even without a price barrier we often forget to take advantage. Like any ritual worth doing, finding time to yourself requires dedication, repetition, and a bit of scheduling. As busy as the holidays get, and as many people you have to care for, don't forget to factor yourself in and give yourself time to recharge. Remember: self-care is productive. And so is a little *me* time.
𝘖𝘳𝘨𝘢𝘯𝘪𝘤 𝘏𝘰𝘶𝘴𝘦, 𝘑𝘢𝘷𝘪𝘦𝘳 𝘚𝘦𝘯𝘰𝘴𝘪𝘢𝘪𝘯 (1984)