Top of Mind
05.24.21
More Than a Towel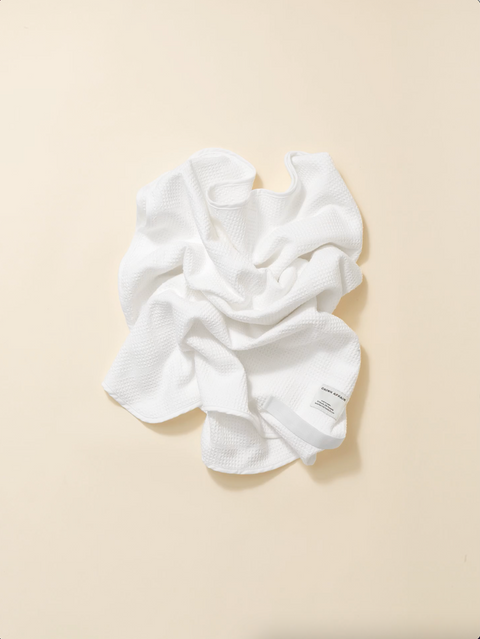 By Crown Affair
We're on a mission to create products with only the best materials, rooted in intention, purpose, and functional design. The Towel is the perfect representation of our mission. Crafted in Korea, our oversized, microfiber towel is optimal for gentle and fast drying post-wash.
Your hair is made up of delicate fibers that are prone to damage, especially when wet. The traditional cotton towel that many of us use to dry our bodies has a rough, coarse texture that can cause breakage and worsen split ends overtime. That's why The Towel is made up of a blend of microfibers (polyester and a nylon called polyamide), to protect your strands and even prevent frizz. The vigorous squeezing that is required to dry your hair with a cotton towel causes harsh friction. The Towel's custom waffle texture is much more gentle and is ideal for absorbing water, by blotting rather than squeezing, in a fraction of the time. 
The Towel's patent-pending design offers a unique shape that is much more effective for a quick dry versus using a turban or single-length towel. The bigger size (measuring in at 32 x 38 inches) makes it easier for you to wrap up all of your hair, no matter the length or texture. Once you wrap your hair up, you can tuck the tail in the elastic band to secure everything in place so you can go about your day with ease or round out the rest of your daily ritual.