Top of Mind
02.06.22
On Our Formulation Philosophy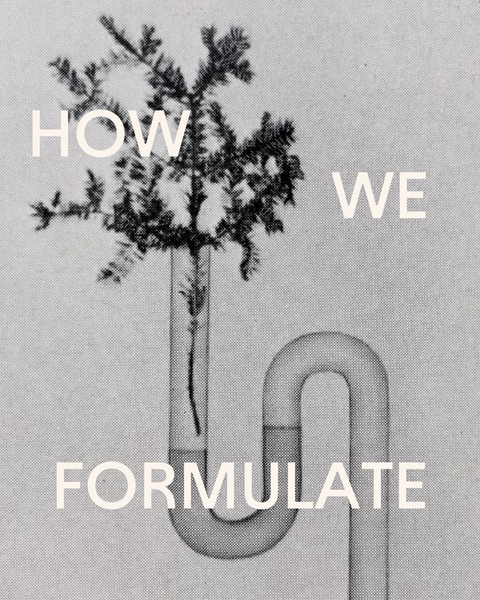 By Crown Affair
I found Crown Affair as a customer, and my hair completely changed. It is a dream to work here, where my job is to design products that make people feel the way I felt, to expand their daily rituals with options that work better than anything else, but are still clean, luxurious… and beautiful. 
Our products are made with the care we hope they inspire you to have for yourself. Our goal is to make your hair look its most you, make you feel your most confident, to improve the health of your hair overtime, and inspire a life filled with thoughtful ritual. As a team we think about how we want people to feel when they actually use Crown Affair; how we can inspire a slowness and intentionality to be present in the act of applying the product to your hair; how the introduction of a new step can inspire you to take your time in your life—in ways beyond caring for your hair. 
Product development at Crown Affair takes longer than many other companies. We launch products only when our team is confident, we feel our customers are ready, and the Crown Affair collection can naturally expand. Our goal is to grow with our customers—to make the products you need as you need them, and to avoid launching anything you don't. 
We won't ever put something out into the world unless we're confident our universe is, or will be, obsessed with it. One metric I use to determine this is asking myself and our team seriously: "Will I be devastated if my product runs out and I can't get my hands on more?" So far the answer, for every single thing we've launched, is a confident "yes." The same goes for everything we currently have in development. 
Our formulas are made without sulfates, parabens, PEGs, or cyclic silicones. You can find our full No List here. And we're Clean at Sephora, which has always been a standard we have strictly held ourselves to during formula development, but now (as of February 1, 2022) is more tangible, since we're finally available at Sephora. It makes our whole team proud to know that our products are safe for all (and we're working toward a Clean + Planet Positive certification).
Here's an example—how The Ritual Shampoo and Conditioner came to be:
This was one of the most challenging products we've ever formulated, and it took much longer than we could have ever anticipated because—in keeping with our philosophy—we weren't comfortable launching something until we knew it was the best version of the product we wanted to make. We were a haircare brand without shampoo and conditioner for nineteen months!! It was important to us that a Crown Affair shampoo cleansed hair without stripping, and that our conditioner moisturized without making your scalp or strands greasy. 
The hardest part was finding a clean, gentle surfactant system (the cleansing mechanism in shampoos, which is often harsh sulfates and other harmful ingredients that strip your hair of moisture, causing your dry scalp to overproduce oils in an attempt to moisturize your hair, and damage your scalp and strands over time) that had enough lather; early prototypes didn't lather very well, and when we tested amongst our community we learned how important lather was to a product making your hair feel and look clean—so we changed the surfactant system. 
We waited and worked, reformulated, retouched, and redesigned the product until we were confident we got it right. We finally found a gentle, coconut-based surfactant system to form the base of the shampoo, which was designed to be used by all hair types as frequently as needed (even everyday if that's how much your hair needs to be cleaned) without causing any harm, all while improving the health of your hair over time. This shampoo has completely changed my hair. I'm biased, but I'm obsessed. I love Crown Affair. 
—Mitzi Harris, Strategy and Operations Manager