Top of Mind
08.30.21
Reconnecting with Nature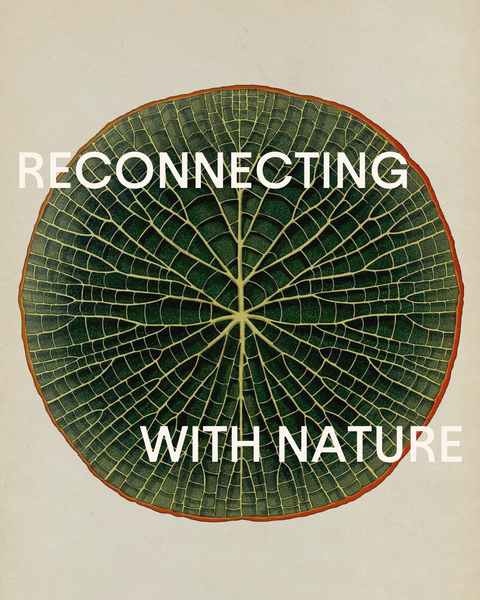 By Crown Affair
With nearly 85% of Americans living in urban areas today, it's become easier for us to lose touch with nature. As modern people, we have somehow deprioritized the need to connect with the earth without being fully aware of what we're missing out on. We may take for granted the palm trees in the distance on our morning commute or the river that runs underneath the bridge we cross to get across town.  
But nature is what connects all humans. Everything from the water we drink to the food we eat to the air we breathe. And nature has undeniable healing properties. Studies show that being in nature can improve short-term memory, promote sleep quality, decrease anxiety and depression, and even increase creativity. Plus, spending more time in nature allows us to tap into our five senses—seeing the natural colors of a hillside, listening to birds chirping, tasting fresh air, smelling the fragrances of the woods, or feeling the ocean breeze.  
Enhance your daily rituals by taking the time to reconnect with mother nature. Take time to pause and observe the world around you. It's in that getting still with nature that the beauty in this life unfolds. Take simple steps such as walking to a park and reading a book as you lean against a tree. Or walking barefoot along the ocean, a lake or a stream. Or becoming a part of a local community garden. Take the time to slow down, pause and reconnect with the earth, and allow yourself to heal in nature.
Katie Scott, 𝘉𝘰𝘵𝘢𝘯𝘪𝘤𝘶𝘮 – 𝘎𝘪𝘢𝘯𝘵 𝘞𝘢𝘵𝘦𝘳𝘭𝘪𝘭𝘺 (2016)