Top of Mind
05.27.20
Take Your Time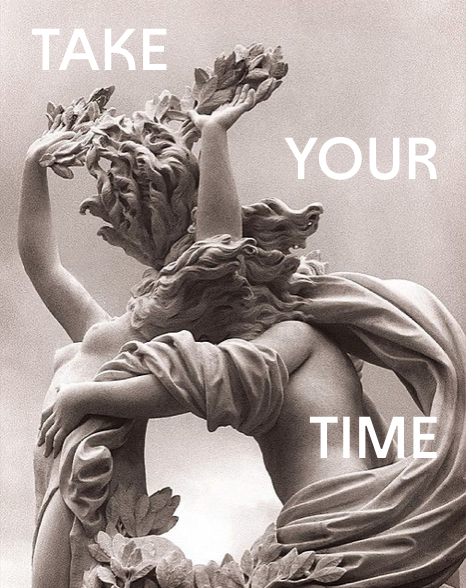 By Crown Affair
There's a magic feeling that happens when you slow down to take care of yourself. Not out of expectation for others, but with the intent to connect with your body and feel at home in your skin. It can be something as simple as closing your eyes and drinking a glass of water with lemon. For me, I love a simple scalp massage and the ceremony of caring for my hair. I started Crown Affair because I wanted everyone to experience what it feels like when you really take the the time to take care of your hair—not out of frustration, but ritual.
The seed for caring for my hair was planted when I was younger through nightly brushing with my mother. It's something I've carried with me through my life, and in recent years I've fallen in love with the role that hair can play in our narratives. To me, the character of hair in the biblical story of Samson and Delilah plays an equally powerful role to Violet, the daughter in Pixar's The Incredibles, who hides behind her hair until she braves the world as a hero. 
In addition to the awe that hair can inspire in our personal journeys, there's a world of fascinating biology of the hair follicle as an organ. With over 100,000 hairs on our heads growing asynchronously, each hair is repeating its own cycle of growth, rest, and fall that happens many times over our lifetimes. The average hair cycle being six or seven years in length, each follicle following it own unique pattern. I sometimes compare it to the speck in Dr. Seuss' Horton Hears a Who!—if you take the time to look a little closer, you might find an entire universe is on the top of your mind, waiting to be cared for and listened to. 
When I launched Crown Affair, it was really about those 60-90 days beyond the salon chair. My relationship with my stylist is one of the closest and longest I've had in New York, but there's this window of time in between appointments to connect with your hair and find a more empowered relationship to it. If you are able to be home right now, take the time to incorporate haircare into your daily ritual in a way you might not have explored it before. 
One of the first images on my moodboard was this sculpture by Bernini—it depicts the moment in Ovid's Metamorphoses when Daphne, running away from Apollo, turns herself into a tree. While turning into a tree to hide from a suitor is a questionable present-day story, there's a beauty that's always resonated with her effortless transformation from goddess to tree, with her hair twisting into leaves and branches. It's something I look to when thinking about the life, transformation, and wellness of my hair for years to come.
Bernini 'Apollo and Daphne,' Marble (1625) photographed by Ken Gregg