Top of Mind
03.08.21
Trust the Process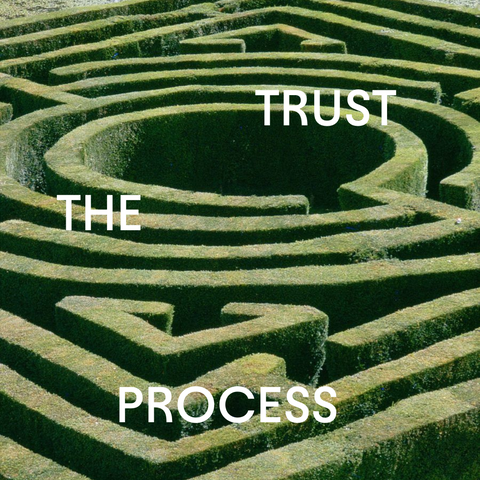 By Crown Affair
Your journey of hair health is in fact a process. And while this process may take time to figure out, it can be something you look forward to and get to explore with yourself. We encourage you to lean into your hair journey, bring it into your daily rituals by letting your hair dry as you sip coffee in the morning, while you stretch and connect with your breath, or while journaling at night. Be patient with yourself, learn from your hair, take note of what works for you, and trust that you're on the right path.  
If you've spent years blow drying your hair post-wash, you are not alone. We've been pressed on time, had places to be, and needed a quick solution. But have you ever thought about what your hair would be like if you let it air dry? The texture of your hair, the shine, the fullness. Have you taken an inventory of the products that are working for you and why? With so many of us spending more time at home, maybe now is the time to ditch the blow dryer and let your hair naturally dry, determine what's working as you workshop your hair, and trust the process. 
When it comes to hair health, we are not about a quick fix. We believe in slowing down, making small tweaks to your daily routines, stripping away the unnecessary, and giving yourself the space and time to find what works for you.
𝘞𝘪𝘭𝘭𝘪𝘢𝘮 𝘞𝘢𝘭𝘥𝘰𝘳𝘧 𝘈𝘴𝘵𝘰𝘳, '𝘛𝘩𝘦 𝘠𝘦𝘸 𝘔𝘢𝘻𝘦' 𝘢𝘵 𝘏𝘦𝘷𝘦𝘳 𝘊𝘢𝘴𝘵𝘭𝘦 (1906)