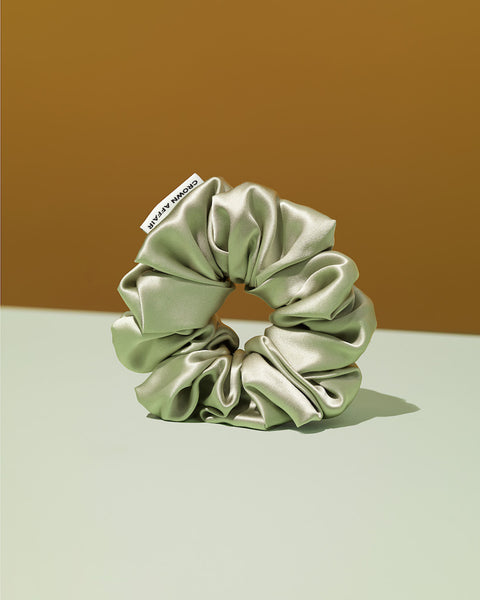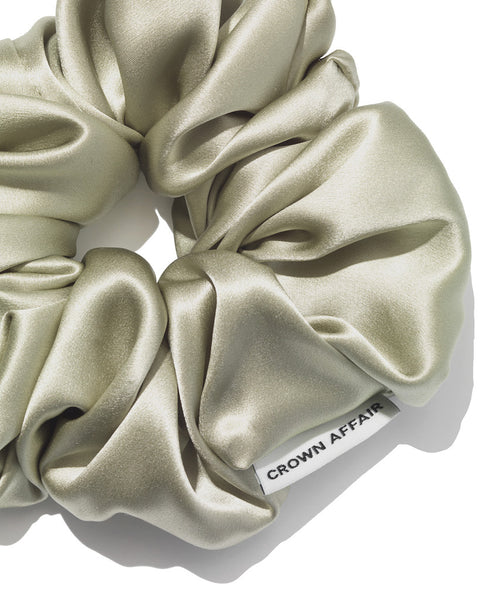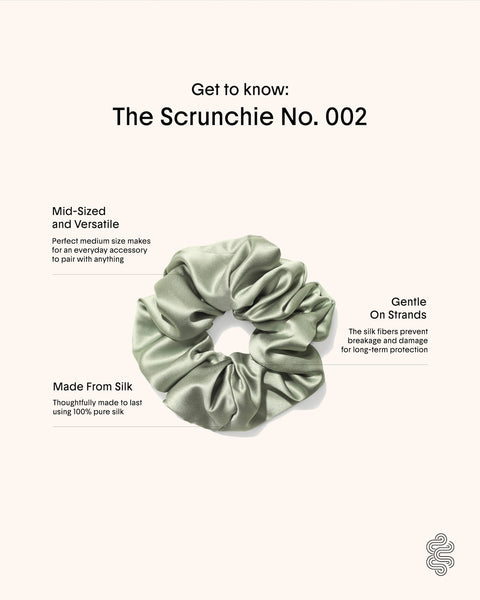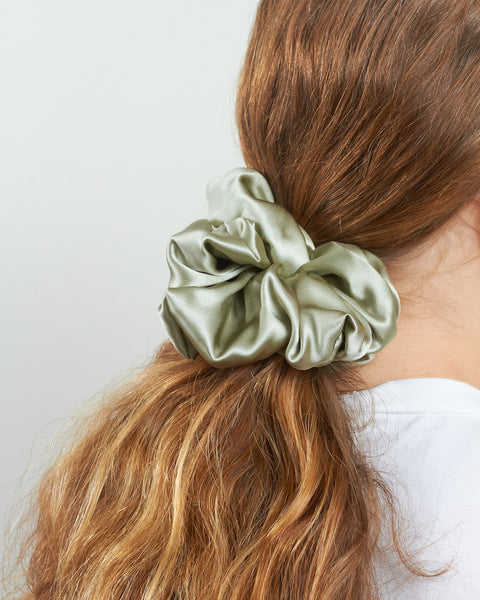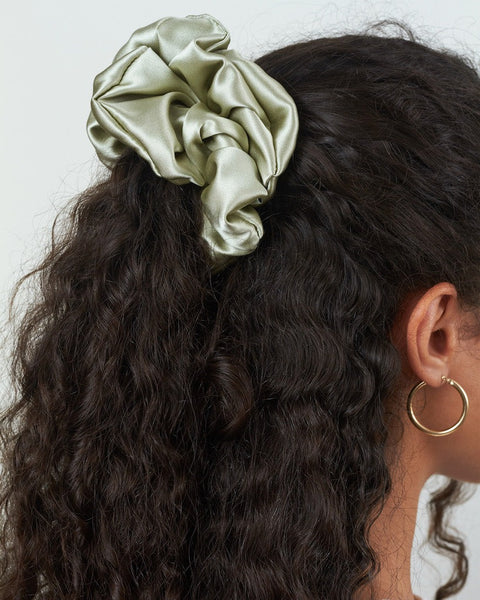 The Scrunchie No. 002
An oversized 100% silk scrunchie for everyday protection—and fun.
The Scrunchie No. 002 Story
The Scrunchie No. 002 Story
01 Silk
Elegance and gentleness for your hair. Made to prevent breakage and for ultimate protection.
02 Size
Oversized for a bit of flare—the perfect statement.
03 Design
A standout accessory for your crown and wrist.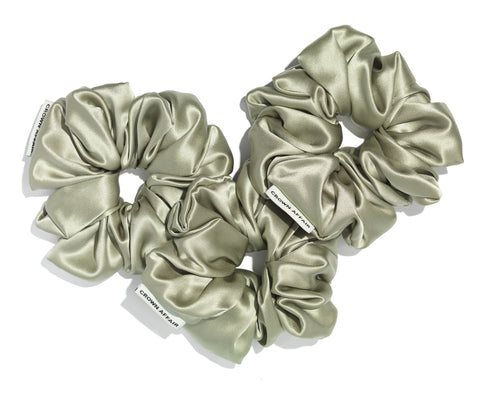 Reviews & Questions
100%
of reviewers would recommend this product to a friend
Love (!!!)
Perfect. Beautiful color and size and just 10/10.
Beautiful and useful!
Gorgeous and so soft, much kinder to my hair than elastic. I sleep in this most nights and use it to put my hair out of my face during the day or when putting makeup on, and I definitely see a difference in my hair!
Perfect for sleeping
I was nervous this scrunchie would be too oversized for my hair (it hits about collar bone) but it's actually perfect. Easiest scrunchie I've ever used for messy buns, and looks so cute! I've been using it to put my hair up at night and it never slips out and never leaves grooves.
The Scrunchie on You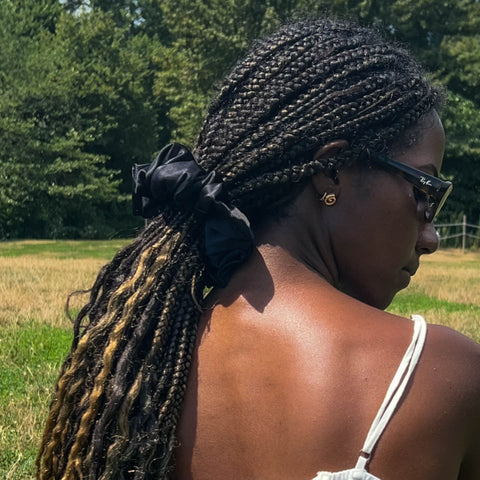 @biancataylor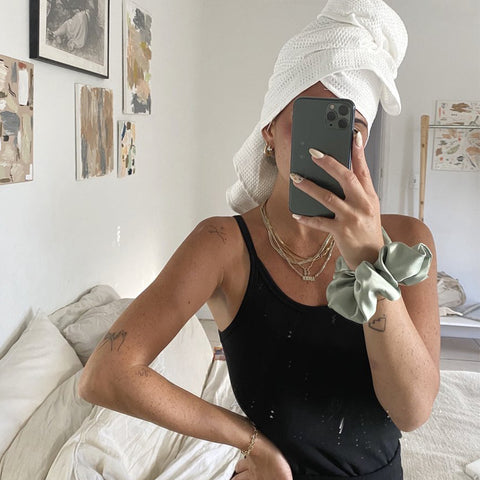 @ardenrosenorman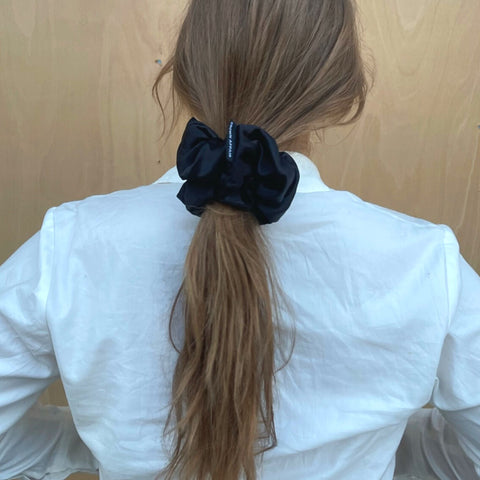 @charlieannmax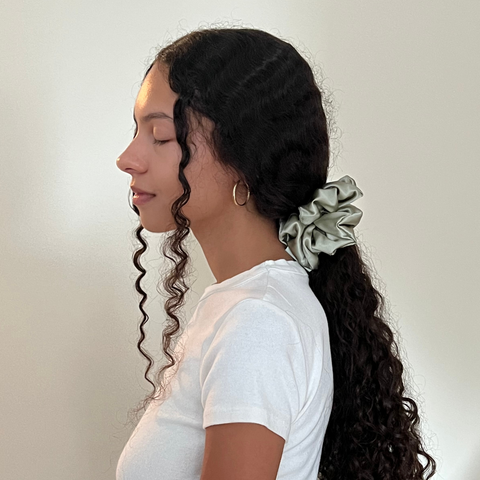 @crownaffair