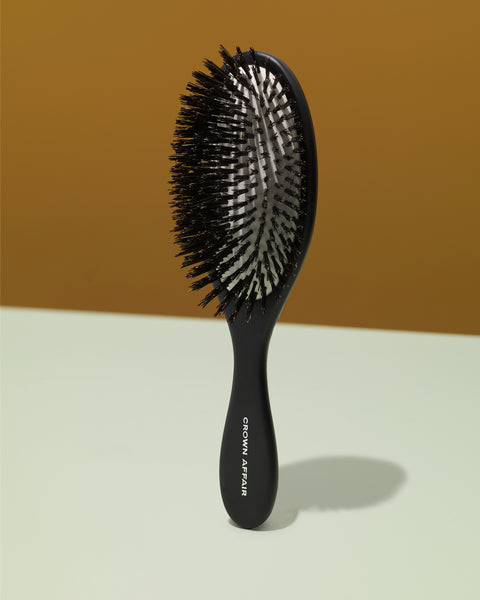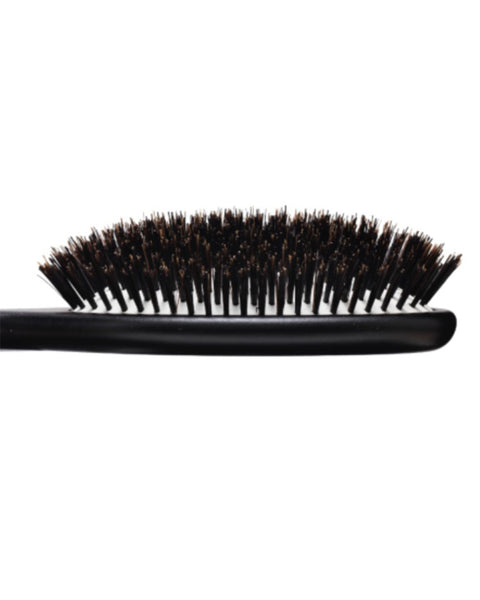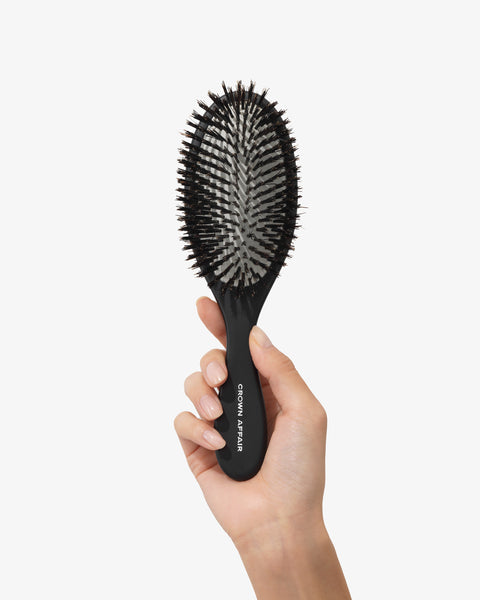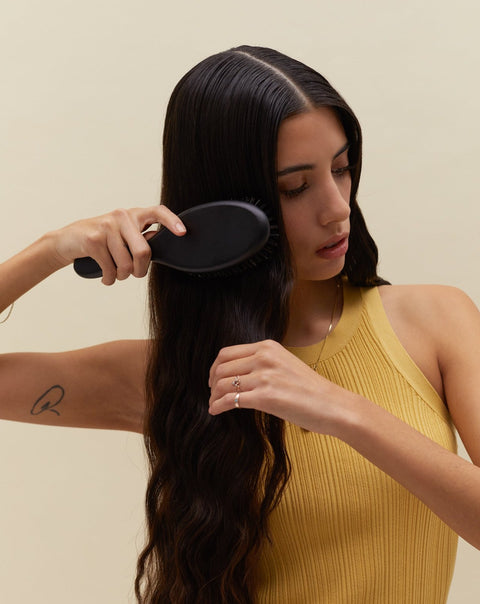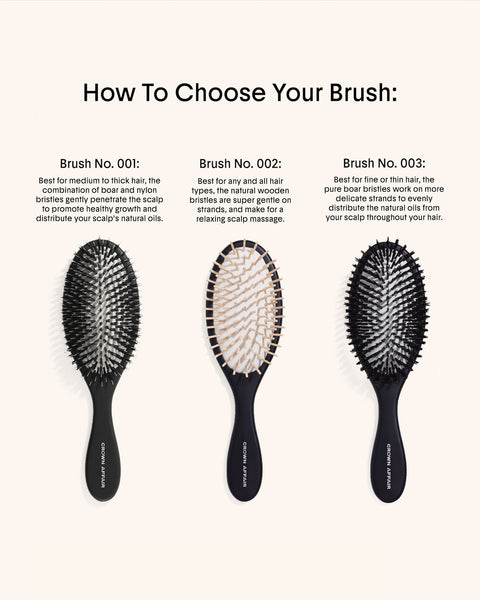 The Brush No. 003
A pure boar bristle brush for thin, fine hair, or styling anytime.
The Brush No. 003 Story
The Brush No. 003 Story
01 Bristles
100% boar for styling and detangling.
02 Cushion
The flexible pneumatic pad features a small breathing hole to distribute and absorb pressure across your scalp.
03 Handle
Italian-made, natural beechwood.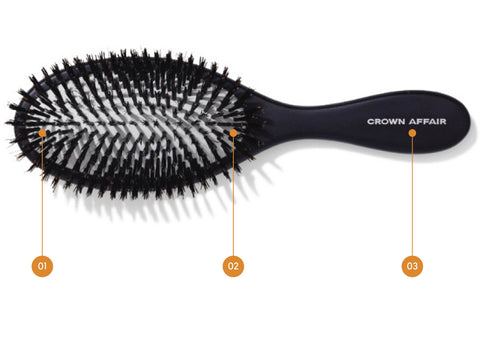 How To: The Brush
Reviews & Questions
Best brush ever!
Make my lo g wavy strands feeling super soft after brushing it every night. Also perfect for a sleek updo!
Love!
When my hair became weak after cancer treatment I started really taking care. Crown Comb for after washing, the Clip for air drying, dry shampoo powder to extend time between washing, the Oil for frizzies and Scruchies 1-3 for fun! The Brush 003 is the icing on the cake, along with a scalp massage my hair looks silky again! Thankyou Crown Affair!
Never going without this brush again
I've only ever used less than $10 brushes and didn't understand why I would need to invest in a brush. I have officially been changed by Crown Affair. The brush 003 is so incredibly gentle on my scalp and honestly feels relaxing/therapeutic! I chose 003 because my hair is fine/thin and it works so well for me!
The Brush on You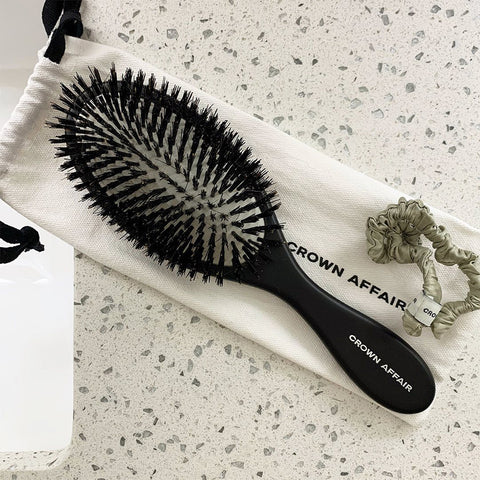 @anyabth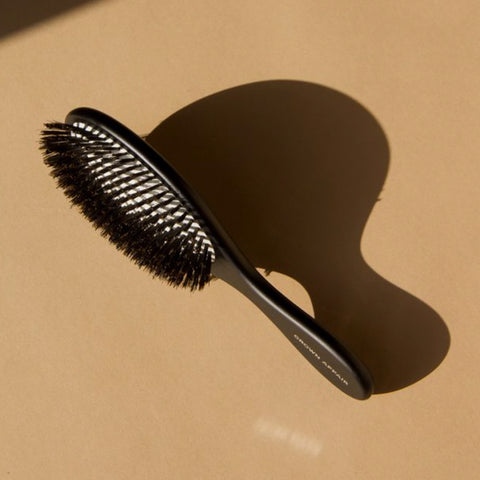 @liannajarian
@meghannstephenson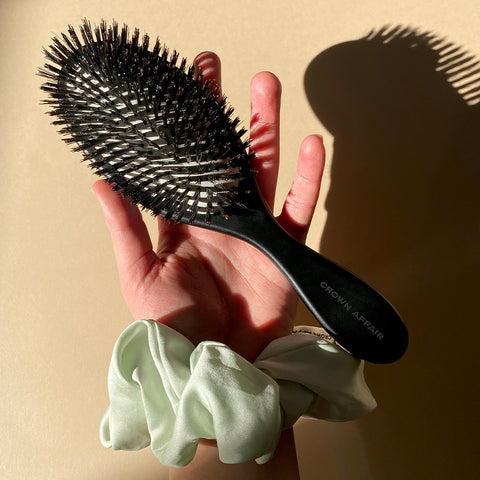 @liannajarian