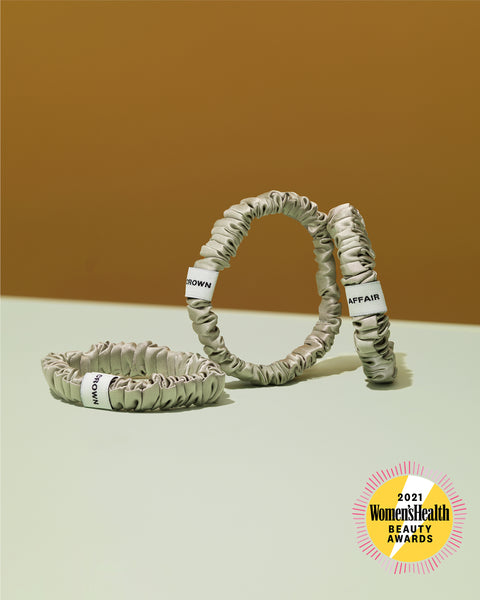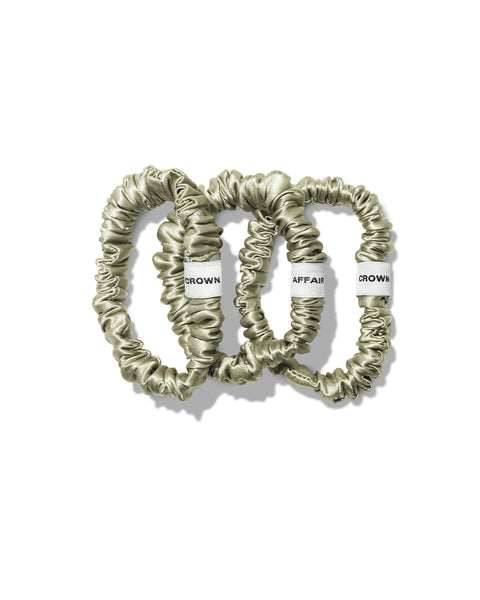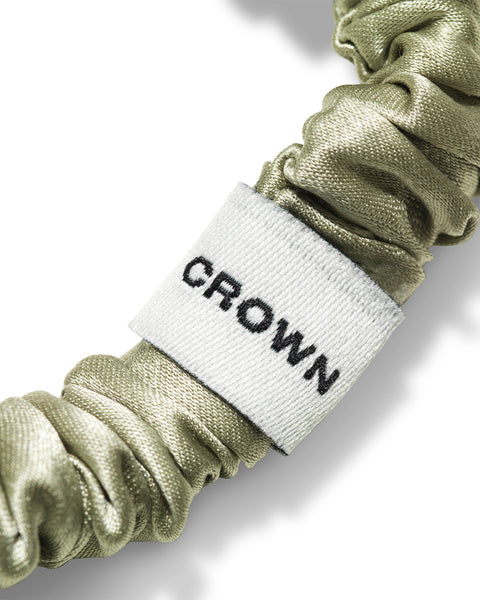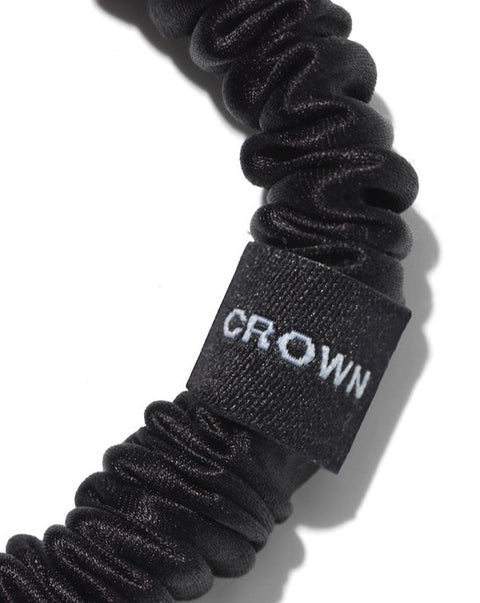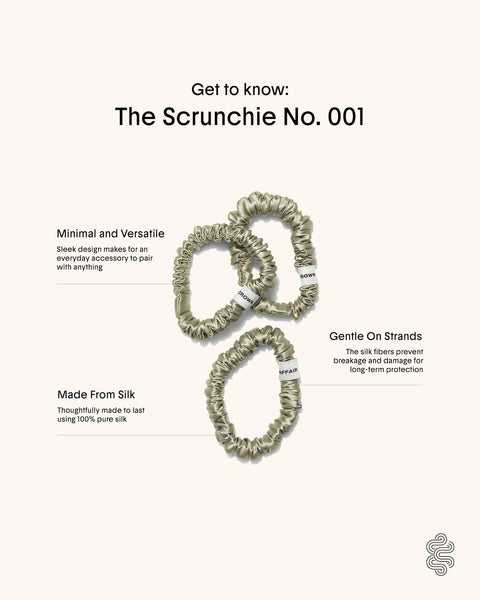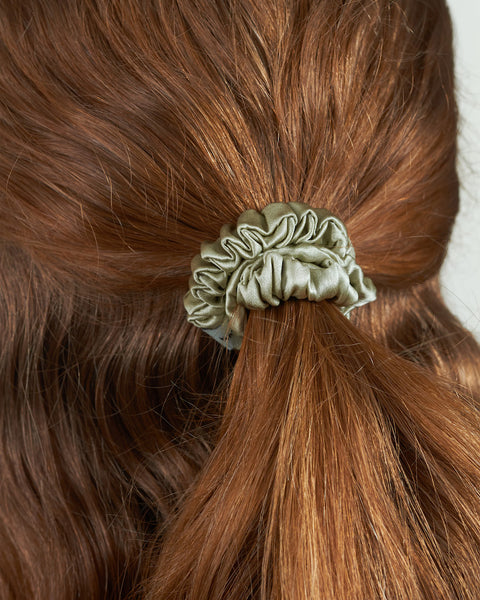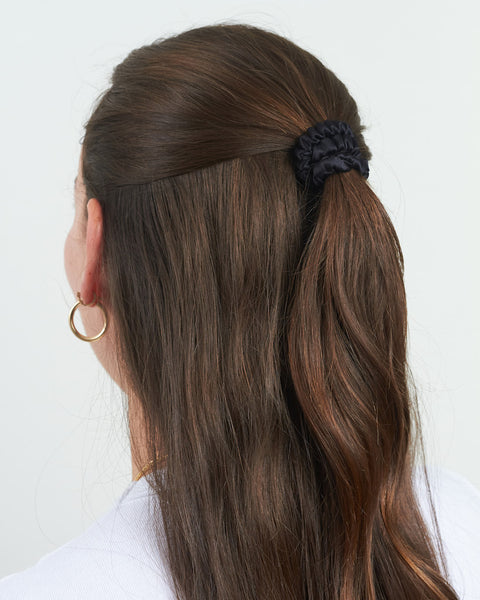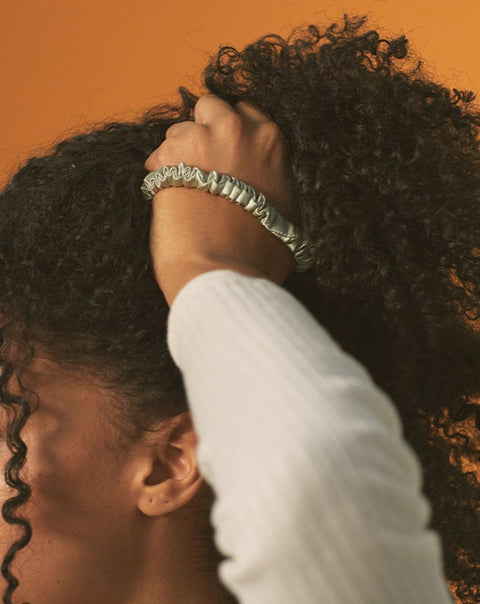 The Scrunchie No. 001
A 3-pack of small, 100% silk scrunchies for everyday protection—and fun.
The Scrunchie No. 001 Story
The Scrunchie No. 001 Story
01 Silk
Elegance and gentleness for your hair. Thoughtfully made to prevent breakage and for ultimate protection.
02 Size
Our smallest, most readily wearable size. Perfect for any hair style.
03 Design
A minimal, everyday accessory for your crown. Designed to for your everyday.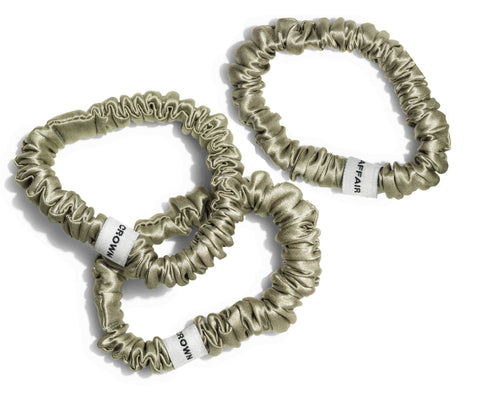 Reviews & Questions
93%
of reviewers would recommend this product to a friend
Customer photos and videos
The best
It does not break or mark the hair like others
Amazing!
My daughter & I only wear these Scrunchies. They hold up great & keep our hair safe & healthy! Absolutely love them and recommend them to everyone. Hopefully they will come out with some brunette colored ones.
Must Buy
I have worn these for a few days in a row now...even accidentally fell asleep with pigtails, and from what I can tell, I've had no issues with creasing or breakage. I have tried other brands but the sizing of these scrunchies with my thick hair is perfection. I am obsessed and will be buying more!
The Scrunchie on You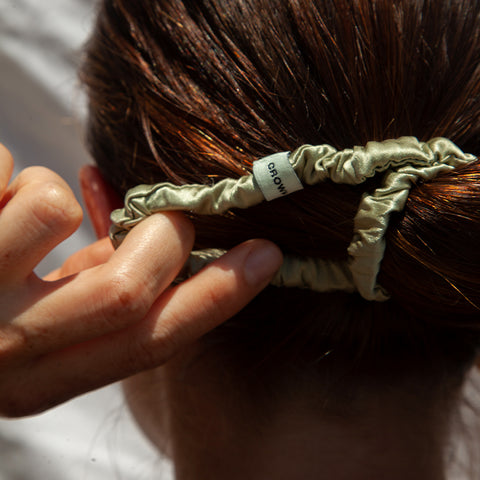 @frecklesdar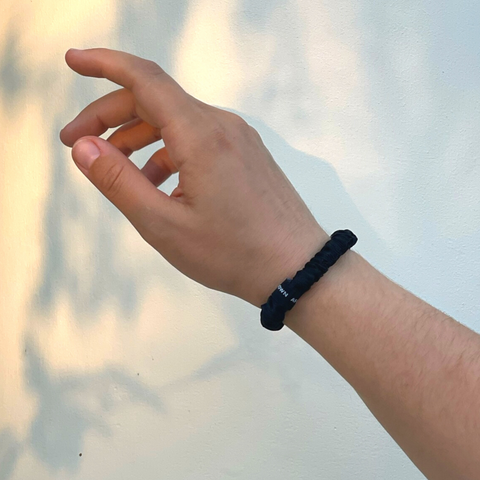 @charlieannmax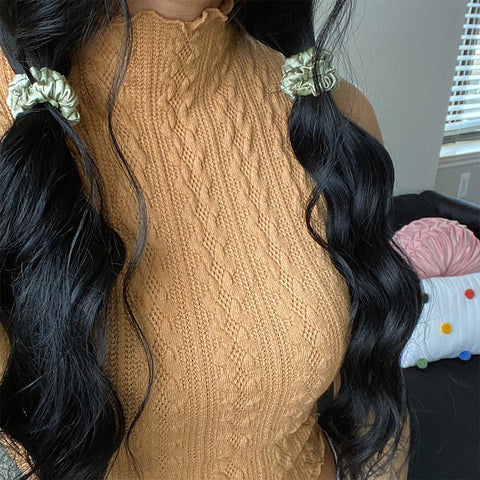 @squirtedaway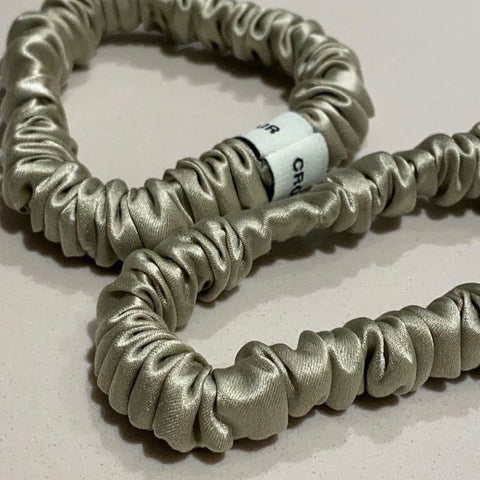 @effyturner