Top of Mind
08.22.22
Find Your Inspiration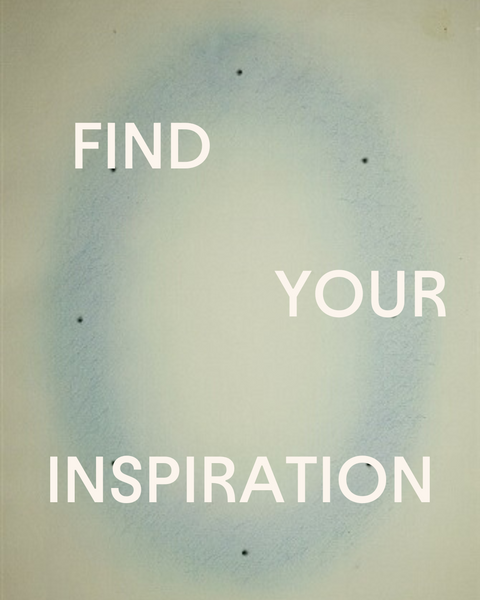 By Crown Affair
We've all experienced a creative rut in one way or another. It's easy to feel stuck in your own brain when you're lacking ideas, but there truly is power in reaching out to your community. We turned to our team and asked where they're finding inspiration these days—what they're reading, watching, wearing, places they're visiting, and how they take time to reset:
Dianna, Founder and CEO 
I recently watched the Disney+ Documentary on ILM—Industrial Light and Magic and it took my admiration for what George Lucas built to new heights—how they have brought light and magic to the world through the decades is inspiring. It's also been inspiring to see how they've built teams, leadership, and culture through so much digital change. Their work makes you realize the power of storytelling and reminds me why awe is my favorite of all of the feelings and emotions.
Elaine, President and COO 
For me, time away from work is similar to what sleep does for memory. They say sleep plays an important role in turning fleeing short-term memories into long lasting, long-term memories. Lately, being outside—whether it's a quick surf at Sunset Point, a hike in the Temescal Mountains, or a walk along the Venice boardwalk—serves to ground, reset, and inspire me.
Mitzi, Senior Product Development Manager
I recently went to my grandparents' house on the Massachusetts coast, one of my favorite places on earth. My grandparents are hilarious together (they're about to celebrate their 60th anniversary!) and inspire me to be strong, giggly, loving, and gentle. It was the most perfect, calming weekend, inspiring me to bring elements like that back home to New York.
Cate, Business Operations Associate 
Of course LA is nice all year round, but there's something about the summer here I find particularly inspiring—walking my dog down tree-lined streets and observing the sunshine through the branches, jumping in the pool on a Saturday morning, and venturing to the farmers' market to taste all the pluots. And when it's simply too hot to do any of those things I get in my car, roll down the windows, and play Solar Power by Lorde.
Dina, Creative Content Manager
Traveling—recently Paris and Miami. I find that having an escape resets me when I'm in a creative rut, and it's important to get out of your bubble and see other cultures. I always take pictures when I'm somewhere else.
Lexi, Social Media Manager  
Pinterest literally never gets old to me. I like to put on a playlist (currently loving our For Your Air Dry playlist) and scroll around for a sec when I need a little mental break. It leaves me feeling optimistic and refreshed. I'm currently in British Columbia and have been going for a swim or a walk at the nearby lake most evenings—it's such a nice way to create a bookend to the day. Also, having my space feel great really impacts how fresh and inspired I'm feeling mentally. I always try to tidy up in the evening so I wake up to a space that makes me feel good.
Rachel, Marketing Coordinator (Community)
Simple moments: my favorite part of the day is walking my dog in the afternoons. Taking time away from the screen and being aware of my surroundings in nature allows me to be immersed in my own thoughts and uncover my best ideas. I love jotting them down in my notes on my phone to revisit later.