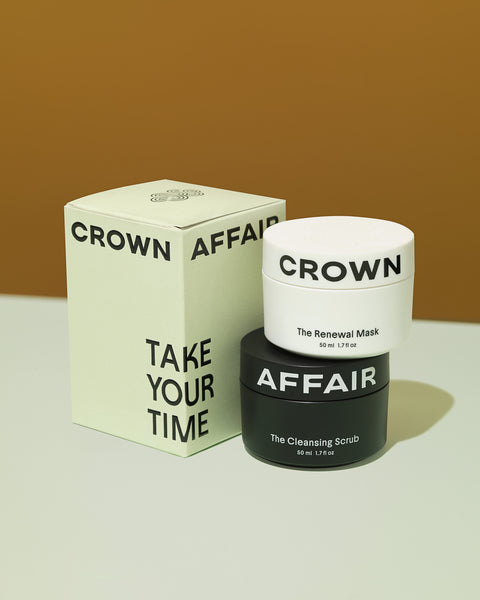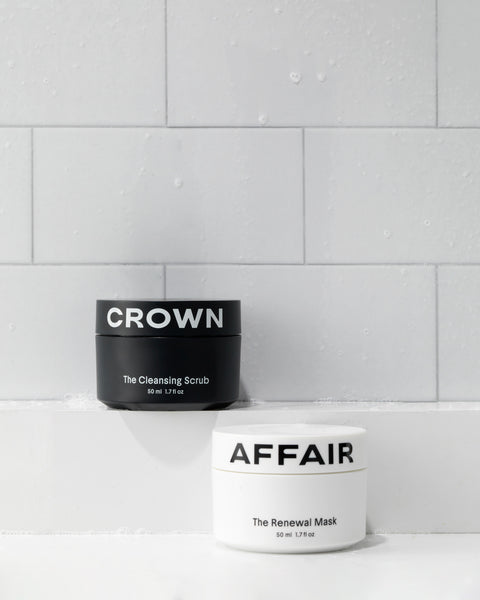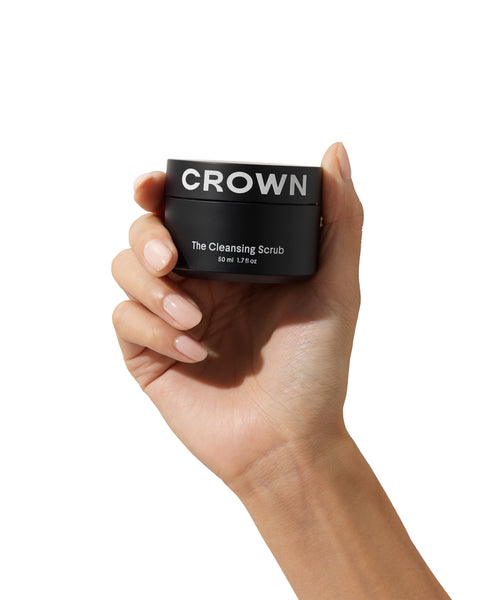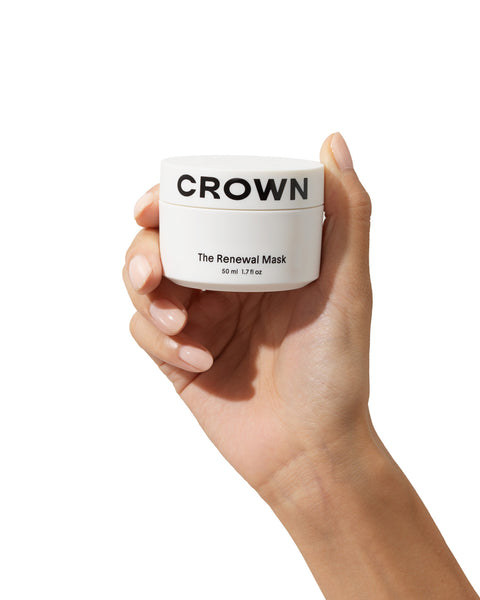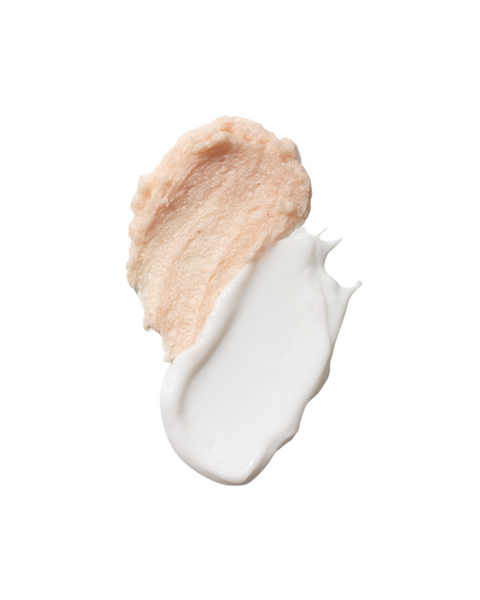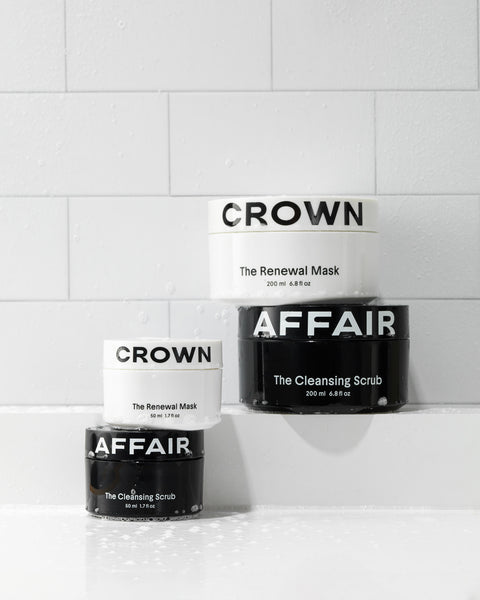 The Mini Treatment Duo
Our deeply cleansing and hydrating weekly hair treatment—now in mini.
Get To Know: The Mini Treatment Duo
Get To Know: The Mini Treatment Duo
01 Weekly Treatment
The Mask and Scrub are designed to be used together as a weekly deep treatment. They're perfect for those days when your scalp and strands need some extra care. Take your time and give your scalp an exfoliating massage with The Scrub, and let The Mask steep for the utmost hydration and nourishment.
02 Tsubaki Seed Oil
The Renewal Mask is formulated with Tsubaki Seed Oil, a deeply hydrating ingredient that works by targeting each of your strands from within. It adds flexibility, strength, and moisture—from the inside out.
03 Bolivian Pink Salt
The Cleansing Scrub is formulated using a Bolivian pink salt—harvested from ancient volcanic rock in the Andes Mountains—that's highly nourishing and rich in essential minerals. Our formula uses extra fine granules for a gentle, non-abrasive exfoliation.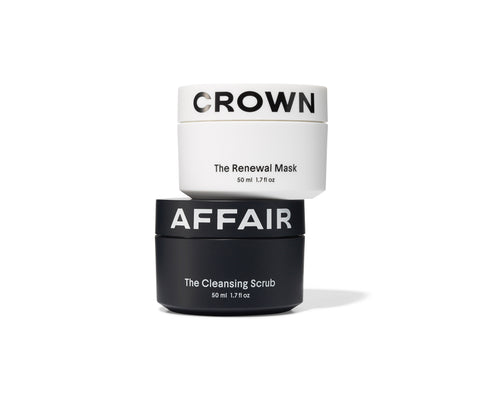 Reviews & Questions
Full Softness!
This mini-treatment duo was fantastic! My hair felt soft and manageable. I am so glad I ordered this mini set to try out! I will consider ordering again.
Love this!
I love this! My hair is squeaky clean after using the scrub and when I combine it with the mask my hair is so clean, fresh and not weighed down! Absolutely love it! Use it in combination with the leave in conditioner and dry shampoo as well, which I also love. Crown Affair basically doesn't miss for me.
Worth it!
I have a good amount of mid-back length, fine hair. I live in the high mountain desert and use an e-bike as my mode of transport (or walk); my hair goes through it! I used this duo for the first time this morning and really enjoyed it. My hair smells great (of course) but also feels soft and STRONG; my hair is healthy (but dry), and generally feels good, but I was struck by that feeling. I have been using the leave-in conditioner and dry shampoo and am going to try the regular shampoo and conditioner now too.
The Mini Treatment Duo On You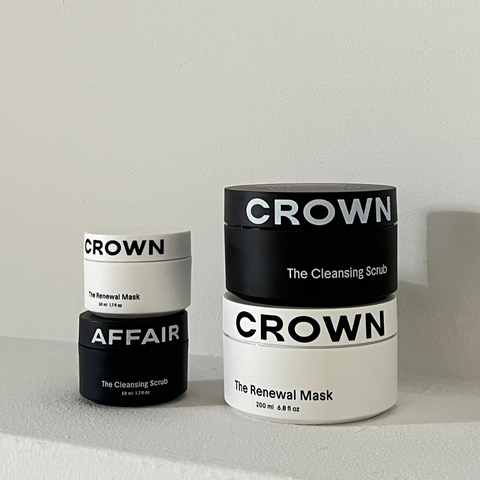 @lexi__bone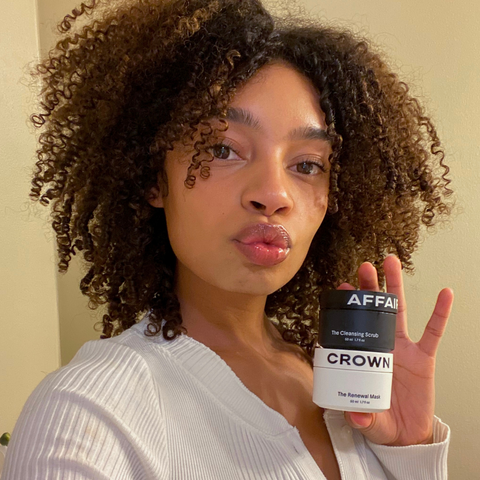 @brooklynnmccray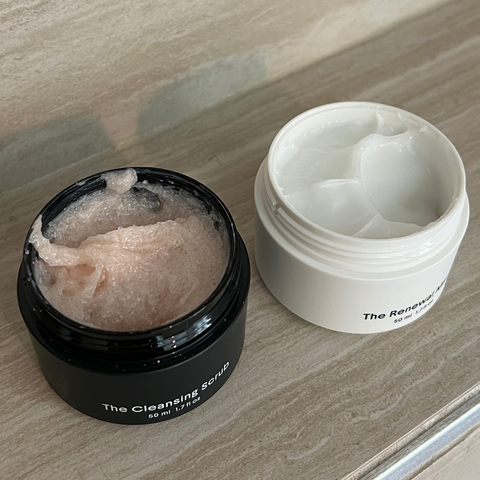 @diannacohen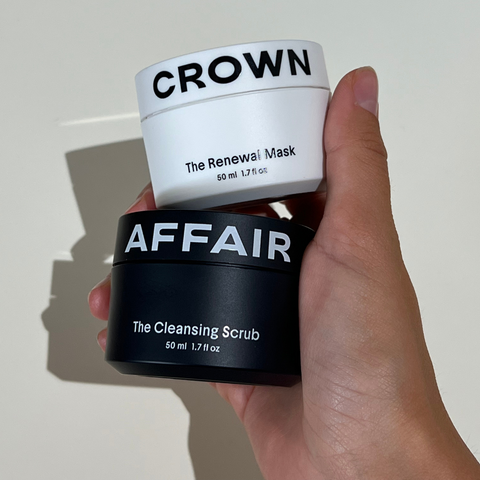 @lexi__bone