Top of Mind
06.14.21
Form Follows Function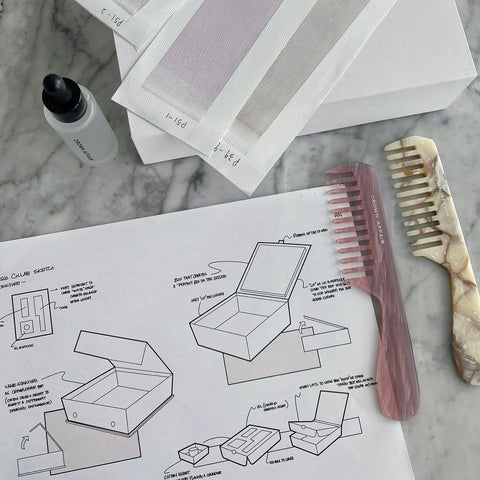 By Crown Affair
If you have been following the Crown Affair journey, you know that we are fiercely passionate about creating hair care products that are both beautifully designed and very intentional in their function. There's no fluff, just really good products made with ingredients that we love. When it comes to personal care, we believe there is no one size fits all and there is no quick fix. 
We create out of this deep desire to help our community feel like the women we are most inspired by - taken care of, strong, beautiful, and confident. Our products and collaborations reflect the intersection of feminine beauty, luxury, thoughtful design, and strength all coming together to help you realize the best version of you everyday. The tools, products, and rituals you employ should uplevel your life, cut out the unnecessary, and find your strength on your terms. 
That's why we're beyond thrilled to announce our latest collaboration with a woman who we are so inspired by: Rosie Huntington-Whiteley of Rose Inc. The essential trio is a perfect representation of Rosie's curated hair care kit including The Oil, The Comb, and The Scrunchie. We love how Rosie is incredibly intentional about the products she uses and what she surrounds herself with. This inspirational woman selects items that are beautiful, yet functional - a trait that we're committed to with every product we craft. Rosie knows great hair and thoughtfully integrates Crown Affair into her ritual and we're so excited that now you can too.