Top of Mind
04.21.23
How To Give Your Hair Volume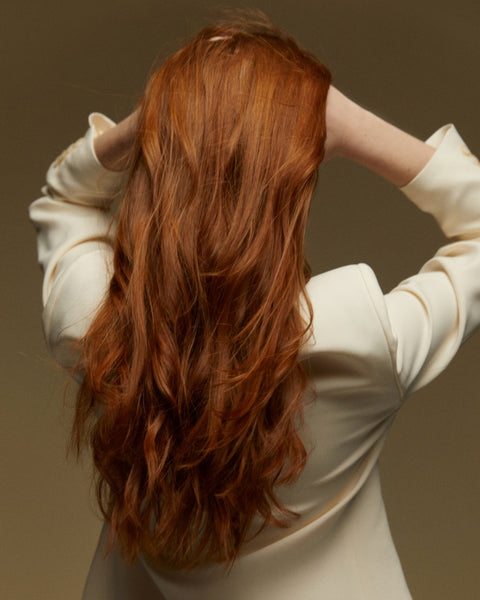 By Crown Affair
How to give your hair volume


Give your hair more body and volume with a few tips for fine, flat strands. Learn how to add volume to hair by choosing the right haircut, style, and products.
Shampoo correctly


Many women with fine hair find that their roots become greasy easily. While shampoo can reduce those oils, it's likely that only your ends need conditioning. The trick is to find a balance between the two—everyone needs something different, and the key is to find what works best for your own hair. So, you may be wondering how to get volume in your hair—this process is one solution for fine strands:


Wet hair and apply shampoo or a scalp scrub only to the scalp and roots. Massage the shampoo into the scalp, cleansing it thoroughly. Don't work it down to the ends (it will cleanse them as you rinse it out). Apply conditioner on the bottom two-thirds of your hair, staying away from the scalp. Rinse out the shampoo and conditioner. As the shampoo works its way down the hair, it also rinses out the conditioner.
 
Condition the right way


Since fine hair is more susceptible to knots and tangles, you should use a lightweight, gentle conditioner in the shower and avoid heavier options that have the potential to weigh finer strands down. Also, a clean conditioner without harsh chemicals is key, as some conditioner can leave leftover residue if not washed out properly. When you wash, apply conditioner only on the bottom two-thirds of your hair. If you condition the scalp, you will only weigh down your hair even more.


Try air drying

Fine hair can be brittle—so the less time spent under the heat of a blow dryer, the better. It's best to let your hair air dry as much as possible. Blot (don't rub) your hair dry with a gentle microfiber towel after a shower, then let it air dry. To get voluminous hair and give your hair a natural "beachy wave" effect, use a leave-in conditioner and scrunch up hair at the crown or the rest of your hair in the palm of your hands.


Once your hair dries, you may find that it falls flat within a few hours. Instead of applying more product, simply wet your fingers with water and massage your scalp and crown to reactivate the product you put in after you washed your hair.

 
Use the right brush—and brushing technique


Your brush can make a big difference in how your hair lays. There are many options, but a few are specifically recommended for flat hair. For the most gentle experience, rounded brushes with boar and nylon bristles are recommended. The combination of the two simultaneously smooths, detangles, and creates volume.


If you're blow drying, technique matters as well. When drying your hair, pull hair up with the brush and blast heat from underneath to add body. Finish the ends off by rounding them under. You can also blow dry with a paddle brush and then end with the rounded brush.
Work the dry shampoo magic


A powder-based dry shampoo can work magic when adding volume to hair that's too slick, too soft, or too oily. Dry shampoo is a great staple for anyone with fine hair in their haircare routine. The beauty of dry shampoo comes through on your greasiest hair days. Simply pat the powder-based dry shampoo along your hairline using the kabuki brush. Not only does it buy you a day or two between washings, it also soaks up oils and adds extra volume and body.
Switch your parting


Another example of how to give volume to hair may sound like a hoax, but switching up your part is such a simple fix that can have a dramatic effect on hair volume. Over time, hair gradually lies flatter as it's parted the same way. By simply switching from a side part to a middle part or vise versa, you are encouraging your hair to lay less flat.