Top of Mind
04.19.21
Meet: Persimmon Powder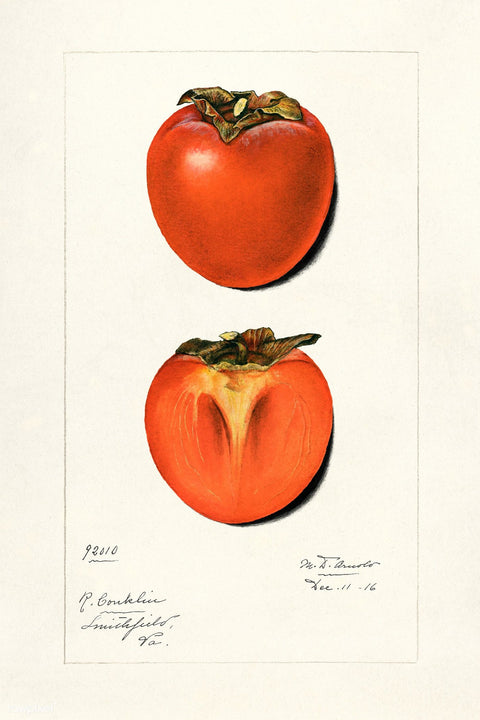 By Crown Affair
When it comes to creating our products, we follow one sacred philosophy: only use the best ingredients. What does "the best'' look like for us? There are two equally important components that we consider: 1) Incorporating ingredients that are as clean as possible and 2) Each ingredient serves a clear purpose. One of our latest, and most favorite, ingredients is persimmons. 
Persimmons are natively Asian fruits that are grown on Diospyros trees, introduced to Japan over 1000 years ago. Similar to tomatoes, they are actually berries (although they are not often thought of in that way), and their natural colors range from yellow to deep red and orange. We are most inspired by the Diospyros kaki persimmon. We love that persimmons are packed with nutrients - rich vitamins like vitamin A and C, antioxidants, fiber, and minerals like magnesium to support proper brain, nervous system, and enzyme function. Plus, they smell so good.  
We choose to incorporate clean, high-quality permission powder into The Dry Shampoo. Choosing this ingredient felt like a natural fit, it was both an organic and intentional selection. The mineralized persimmons act as a natural deodorizer, so your hair smells fresh and clean without the hassle of washing. Since persimmons are so nutrient-rich, when they're applied to your roots, the blood flow of your scalp is stimulated to promote more hair growth. Inline with our product development approach, this amazing ingredient is clean and offers hair care benefits with purpose.
𝘔𝘢𝘳𝘺 𝘋𝘢𝘪𝘴𝘺 𝘈𝘳𝘯𝘰𝘭𝘥, '𝘗𝘦𝘳𝘴𝘪𝘮𝘮𝘪𝘰𝘯𝘴' (1916)