Top of Mind
09.01.20
Meet The Renewal Mask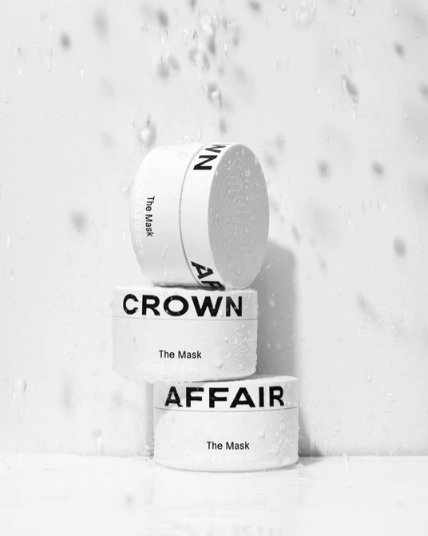 By Crown Affair
Introducing The Renewal Mask, a luxurious weekly treatment to restore your hair, smooth your strands, and turn your shower into a sanctuary. At our core, our goal is to create mindful care for healthier hair—products that remind you to take care of yourself, and get your hair back to its healthiest possible state—so we knew our first in-shower product had to be a mask. 
To start, our Founder, Dianna, looked at the three masks she'd had in heavy rotation in her own personal routine. Each one offered a unique benefit she loved, but she realized they featured chemicals that ultimately weren't good for her hair. We worked closely with our chemists to ensure our mask had all the best benefits and top shelf ingredients—and excluded anything on our no list, like sulfates and parabens. 
The result is a mask that's hydrating but lightweight, luxurious but made for regular use, and beautifully scented without being overpowering. In other words: it's just right. It features some of our favorite ingredients like tsubaki seed oil for deep hydration and yuzu fruit extract to smooth the cuticle, and our signature scent which combines yuzu, lemongrass, and bergamot (fans of The Oil know it well). 
To apply it, use a wide tooth comb (we recommend The Comb No. 002) to evenly distribute product throughout your strands and give yourself a nice scalp massage post-shampoo, either in place of, or in addition to, your regular conditioner. Leave it in for 5-15 minutes depending on how dry or damaged your hair is, take a few deep breaths, and let the scent of yuzu and lemongrass transform your shower into a personal spa. Rinse with cool water to seal the cuticle and add shine, then style as usual. 
Whether you use a nice cool shower to start your day or wind down your evenings with a luxurious bubble bath, The Renewal Mask was designed to add as much peace to your daily practice as it does nourishment to your strands. As always take your time, and take care.