Top of Mind
06.14.21
On Craftsmanship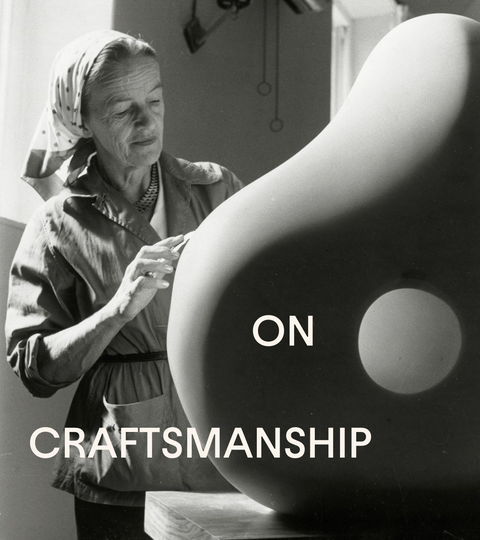 By Crown Affair
As a modern consumer it can be tempting to forego quality for expediency. Today's consumer culture has unfortunately conditioned us to want the latest, and we expect to get it now. Just think about our expectations around online shopping -- everything from how we order food to buying clothes to getting whatever we want in a matter of days. What's often missing from this picture is well-crafted products made by experienced people who put their heart and souls into their creations. 
That's why lately, we have been thinking a lot about the meaning of craftsmanship. In simple terms, craftsmanship represents the physical art, or the final product, of a person who is highly skilled in a particular craft. To us, the true meaning goes beyond the beautiful, physical product. True craftsmanship requires passion, intentionality, experience, time and care, high-quality ingredients and a solid vision.  
Imagine what it would look like to experience more craftsmanship in your daily life. To interact with products and brands that have a high level of integrity, never sacrificing quality for convenience. How much pride would you feel? Recognize that craftsmanship requires attention to the little details rather than cutting corners. Find those artists and small businesses that are masters of their craft and find so much joy in what they create. Those who have studied for years, take their time, have lots of passion, and integrity with everything they make. 
𝘏𝘦𝘱𝘸𝘰𝘳𝘵𝘩 𝘤𝘢𝘳𝘷𝘪𝘯𝘨 𝘪𝘯 𝘵𝘩𝘦 𝘗𝘢𝘭𝘢𝘪𝘴 𝘥𝘦 𝘋𝘢𝘯𝘴𝘦 𝘪𝘯 1961. (𝘙𝘰𝘴𝘦𝘮𝘢𝘳𝘺 𝘔𝘢𝘵𝘩𝘦𝘸𝘴 /𝘛𝘢𝘵𝘦 /𝘗𝘈)