Top of Mind
03.22.21
Signature Scent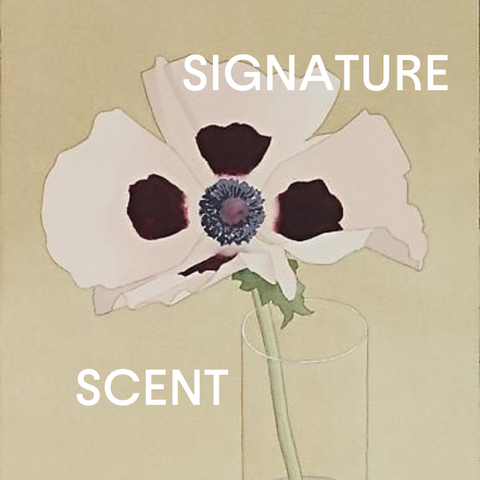 By Crown Affair
Have you ever made a fresh batch of cookies and you're immediately brought back to a memory of baking with your grandmother? Or once you lather up with your favorite soap in the shower, you feel a sense of calmness and ease? It's because scents, through the sense of smell, are directly connected to your limbic system, or the part of your brain that processes memories, emotions, and your mood. In other words, scents generate an emotional response from within. 
As humans, we can identify thousands of different scents, and each smell can link to a specific feeling, across the emotional spectrum, on a subconscious level. Scents impact your state of mind, influencing your behavior, how you respond, and ultimately how you feel about yourself. Certain scents even have healing and soothing properties to lift your mood. This means scents can evoke feelings of confidence, joy, courage, and balance. 
Because scent is so powerful, we believe in defining a signature scent, and we have been diligent in developing one that is truly dignified. We believe all women deserve to enhance self care rituals by incorporating a scent that is timeless and classic. Our signature scent, across all products, is a light blend with top notes of Italian bergamot, yuzu, lemongrass and base notes of amber and wood. This blend is gentle, calming, and encourages you to take the time to be with yourself, to feel relaxed and easeful, and to practice self love. 
𝘔𝘢𝘳𝘬 𝘈𝘥𝘢𝘮𝘴, '𝘗𝘪𝘯𝘬 𝘗𝘰𝘱𝘱𝘺' (1980)