Top of Mind
09.05.22
Start to Slow Down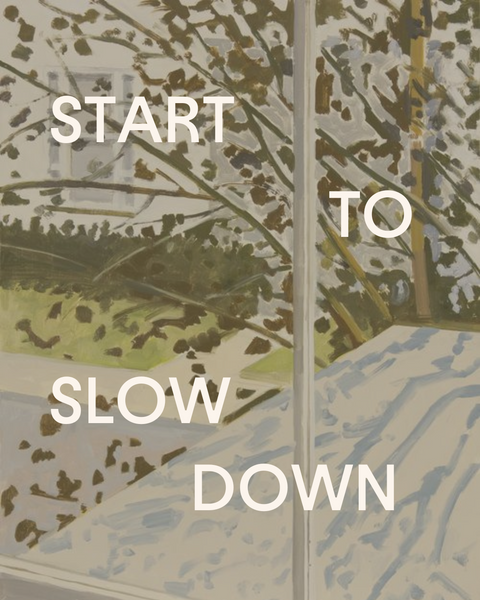 By Crown Affair
August is over and that marks the bustle of summer coming to a close. While we're not quite to fall, settling into September gives us a moment to slow down, reflect, and prepare for the transition ahead. 
This is an exciting time. We can look forward to some much needed rest and relaxation after a long, hot, busy summer. The weather is still nice, but finally cooling off. Take advantage of the warmth (depending where you're located) while you still can. Next up: fall clothes, cozy sweaters, hot lattes, and the changing leaves.
It's a season in between seasons, and as everything slowly starts to switch over, remind yourself that it's okay to take things slow. Fill your days with activities and people that matter most to you, while you prepare to start anew. And revel in those warm, end of summer days free from the pressure to be on-the-go.
Lois Dodd, 𝘗𝘰𝘳𝘤𝘩 𝘙𝘰𝘰𝘧 (2011)