Top of Mind
05.17.22
Take Your Time: With Friends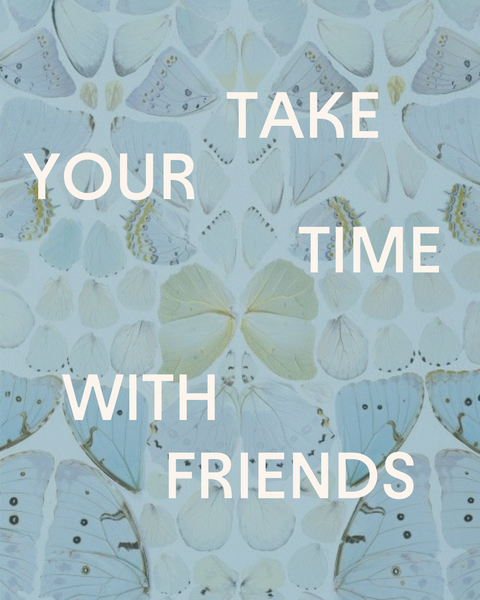 By Crown Affair
We've been trained to value expediency more than anything. The things we buy online can be delivered within 24 hours, we look for the quickest route when we travel, and we even take power lunches between meetings. As a society, we've become accustomed to trying to "fit it all in" by maximizing our time for efficiency—rather than intentionality. 
But to us there is something so magical in slowing down, in being in the moment. When it comes to spending time with loved ones—friends, family, even your colleagues—we recommend, like we often do, taking your time.
What does that look like?
Set your schedule
Find a time that is convenient for each of your schedules. Make sure to allot yourself plenty to time to catch up. Set a date and time, then mark it in your calendar.
Experience something new together
Try a new activity or explore a new part town together. Sharing a new experience with a loved one is a beautiful way to bond and build lasting memories. 
Pocket your phone
It's challenging to be present with someone if you're distracted by news alerts, notifications, and texts. To be fully in the moment, try unplugging from tech—especially your phone. 
Relish in the little moments
Take your time to notice the little, unexpected moments. Reflect on that one delicious meal your mom makes, the way your sibling laughs, or your friend's warm hug.