Top of Mind
12.20.21
The Book Club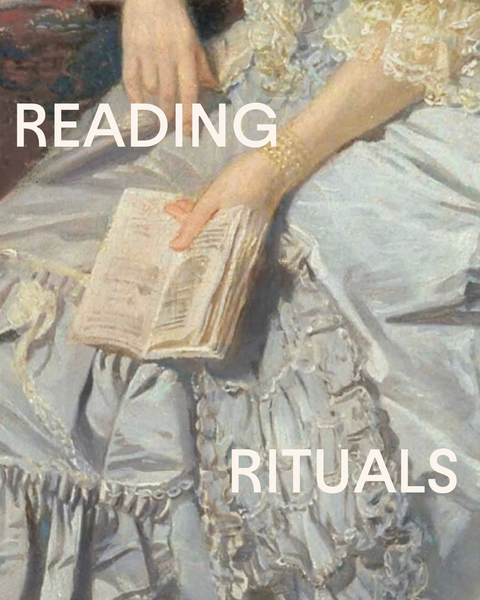 By Crown Affair
It's almost the end of the year. In these last few weeks of December, one-by-one, our team is slowing down, logging off, and diving into our favorite books. As you rest this week and next, here is what we recommend reading:
The Overstory by Richard Powers
If you're curious about trees and nature, this book is magic. Richard Powers' Pulitzer Prize winning work takes you on a journey of a world alongside ours: from seeds to roots to crown. He tells the story of a few characters who learn how to see the world through the giants and underground networks connecting them. Powers has a way with words that struck me to my core. His use of language is so brilliant, I found myself smiling in awe every few minutes. For those who seek to find a way to leave their world behind. Note that this book took me quite some time to read. At 502 dense pages, you'll want to savor every one.
—Dianna, Founder & CEO
If In Doubt, Wash Your Hair by Anya Hindmarch
I just ordered this book and can't wait to read it!! Not only is the title perfect because I do, when in doubt, wash my hair, but I love reading manuals like this. Working at Crown Affair has incorporated a sense of ritual into so many elements of my life—work, friendships, relationships, the way I cleanse my scalp and moisturize my strands—and I'm always so grateful to learn more ways to mindfully care for myself and others from women I look up to, especially going into the new year as I think intentionally about what I want to start, end, and continue in 2022.
—Mitzi, Strategy & Operations Manager
On Earth We're Briefly Gorgeous by Ocean Vuong
This is a novel that I started a while ago, but put down because I needed my fullest attention to be able to read it. I am so excited to pick it back up over the holiday break, not consumed by work or distractions. It is the story of a son writing to his mother, who is unable to read, and is both heartwarming and heartbreaking at the same time. The writing is raw and passionate, and it feels as if you are truly stepping into the speaker's world. It tells the tale of connection and compassion, something we all experience in different ways over the holidays while visiting family and loved ones. It is brutally honest, beautifully written, and allows us to reflect on what is important to us as we begin a new year and chapter.
—Stella, Customer Experience Associate
The Leopard by Giuseppe di Lampedusa
If you like period dramas, this one is for you. Set in Sicily in the mid-late 1800s, The Leopard follows an aristocratic family as their status in society fades. I enjoyed it for some of the same reasons I tend to watch Downton Abbey late at night—it's an aesthetically pleasing depiction of similar societal changes in another country just a few decades earlier. It's also so visually descriptive, a scene depicting the pudding at the end of a meal had me physically drooling. Going to try to somehow recreate this dessert for my holiday gathering. The Leopard is translated beautifully from Italian and I loved it all the way through. Now time to watch the 1963 film interpretation...
—Anna, Senior Editorial Manager
The Midnight Library by Matt Haig
The holiday breaks are my time to catch up on the reading I should really be doing all year. I always ask my mom for a stack of her current favorites and pick whichever book sounds the most interesting. This holiday I picked The Midnight Library and finished it in a few days. Matt Haig welcomes you into this magical world filled with both imagination and regret, leaving you with an appreciation for the little things and a curiosity about all the different what-ifs in life. Its majestic storytelling reminds me of The Magic Treehouse books I loved as a kid! It's a quick read that's perfect for the holiday season.
—Taryn, Crown Affair Intern
Johann Zoffanyca, 𝘛𝘩𝘦 𝘎𝘰𝘳𝘦 𝘍𝘢𝘮𝘪𝘭𝘺 𝘸𝘪𝘵𝘩 𝘎𝘦𝘰𝘳𝘨𝘦, 𝘵𝘩𝘪𝘳𝘥 𝘌𝘢𝘳𝘭 𝘊𝘰𝘸𝘱𝘦𝘳 (1775)