Top of Mind
11.28.21
The Going-Out Ritual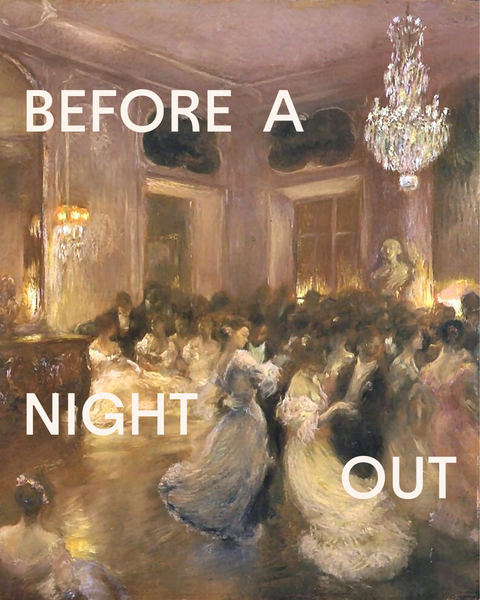 By Crown Affair
Party season is upon us. The shoes you've been waiting all year to wear are ready for their moment (finally). Your dress is steamed. The menu is set. This will be a holiday to remember. Dinners, drinks, dancing, and conversations with your closest friends are very much worth looking forward to. But the time you spend at home getting ready can be just as memorable. So we put together a little guide to help you enjoy it even more—before you go out, or whether you end up staying in, this might be the best part of the night: 
Set The Mood
The sun sets earlier this time of year, so a burning candle brings a little light and aromatherapy to put you in a cozy, holiday-ready mood. Turn on your favorite playlist, put away your laptop, have a drink of water. Now it's time to get started. 
Pour Yourself A Drink
...Almost time, that is. First, pour yourself a getting-ready drink. Something refreshing sounds nice: A glass of wine, your favorite sparkling water, or a Ghia mocktail will do. What's your drink of choice? 
Take A Candlelit Shower
The best evenings start here. Take your time: if you wash your hair, try The Ritual Shampoo & Conditioner, because it smells amazing and leaves your hair looking its best. Enjoy your alone time and our signature scent of bergamot, yuzu, and lemongrass.
Make The Most of Your Air Dry
If your hair's wet, comb it out gently, then wrap it in The Towel. You can use the next 30 minutes doing your skincare, applying moisturizer or makeup, and deciding what to wear. The key is to remember it's your time. How nice is that? 
Let Your Hair Down
Comb through damp strands, and add The Oil for smoother, softer hair and a subtle scent addition (do you even need perfume?). Our founder, Dianna, likes to use air drying clips for face-framing waves. You probably have your own secret hair ritual, so enjoy it, and revel in the way it feels to spend time for yourself.  
Take Your Time
We say it a lot, and we'll say it again: time is valuable, and time for yourself especially. No need to rush here. The party can wait! You'll be all the more refreshed by the time you arrive anyway. When you're ready to go, get dressed and put on your shoes, pack your tiny black silk-blend Knot Bag with the essentials—and keep it on your arm as the perfect accent. Now go enjoy the night. 
Image: Gaston La Touche, 𝘛𝘩𝘦 𝘉𝘢𝘭𝘭