Top of Mind
07.31.23
This is Crown Affair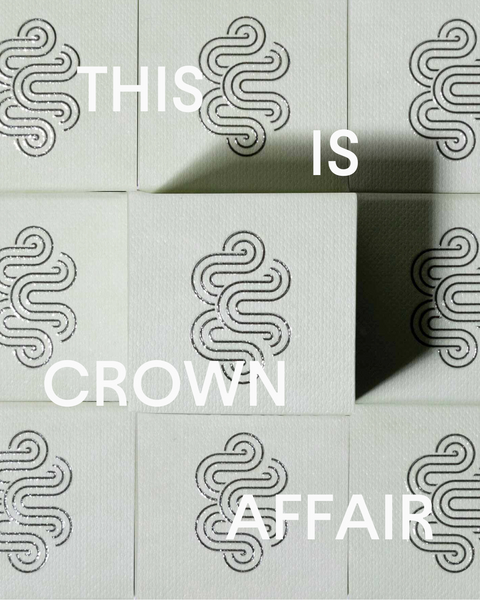 By Crown Affair
Hi, we're Crown Affair. We've been around for three-and-a-half years now (time flies!), and we're a haircare brand rooted in ritual. We're creating everyday care tools and formula that inspire you to take care of your hair, and fall in love with the process as a result. Read on for a little more about us:
We have a passion for the art of haircare.


Our founder Dianna Cohen always had a curiosity around hair as a kind of art piece you carry around with you. Everyone's hair is so different and behaves in such different ways—and that's what makes it so interesting and special. Combining her love for, and knowledge of haircare with her artistic sensibility, she founded Crown Affair as a place where both things go hand in hand: haircare as an art form.
 


We believe consistent daily rituals are the key to long term hair health.


We are firm believers in good haircare habits and easy-to-follow rituals: everything we make is gentle enough to use everyday, so you're able to provide your hair with the best care possible, consistently.
We want haircare to be an experience of joy for everyone.


It's not just about hair, but the act of taking care. Our goal is to transform how you're approaching your haircare, and your mindset around it. Haircare doesn't have to be routine, it's a ritual—something to be enjoyed and looked forward to each day. We hope to inspire confidence and a closer connection between you and your hair.
We pride ourselves on making tools and formulas that can help you unlock the best version of your hair, everyday.

Our collection consists of timeless, well-crafted tools focused on hair health, and the highest quality, clean formulas that work to heal and hydrate your hair. We take the utmost care in putting only the very best, most functional things into the world: ones that do everything you need them to, and nothing you don't. With consistent use, you'll find a ritual that works for your hair type, so you're satisfied with the results every single time.