Top of Mind
05.29.23
Ways To Air Dry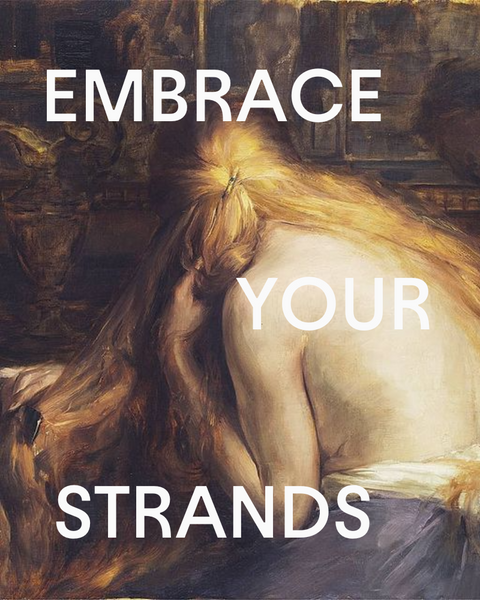 By Crown Affair
Your hair is made up of precious fibers that are most vulnerable when wet—how you treat them after you shower matters. They can be easily damaged from excessive heat or harsh chemical treatments, so by letting your hair dry naturally after washing it (and using a gentle, microfiber hair towel to do so) you're keeping it protected from future damage or breakage. It can feel daunting to embrace your natural strands without any heat, so here are some tips to get the best results, and guide the way your hair dries: 
Use The Right Tools

The twist & clip method uses The Clips, our handmade, durable hair clips, to create natural, even waves without heat. While hair is damp, split the front pieces of your hair in two and twist away from your face, then clip in the back. Do the same with the remaining hair and clip in the front. Once dry, let down to reveal natural, air dried waves.
Use The Right Formulas

Next time you shower, try using The Leave-In Conditioner on your hair when it's damp, or close to dry. It will leave your strands hydrated post-shower, so they won't end up looking dry or limp. It also defines your natural texture, bringing out any curls and waves, for a much more even air dry. If you're prone to frizz or flyaways as your hair is drying, it's also perfect for smoothing them out.



Use The Right Towel

Perhaps the most important step to air drying: A hair towel. And not just any—The Towel is made of a special blend of microfibers that are gentle and made to be used on your precious strands. Swap out your cotton bath towel, and we promise you'll notice the difference. Instead of creating harsh friction on wet hair, resulting in excess frizz, The Towel gently and seamlessly absorbs moisture (and in half the time!)



Auguste Levêque, Hymne á la Femme 1909