Top of Mind
09.12.22
Your Hair On Hydration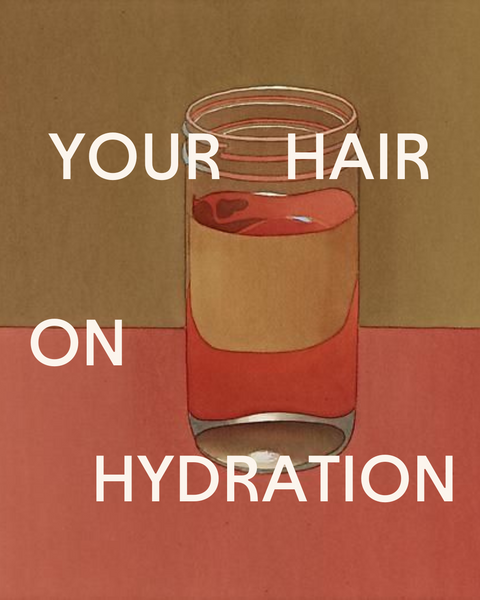 By Crown Affair
Hydration is most noticeable when it's lacking. If your strands are dehydrated, they're desperately seeking more water. Hydration penetrates the inner layer of your hair, so that it can absorb water and retain the ideal level that it needs. Here are some ways to maintain hydration and beat dry, brittle strands:

Rinse your hair with cold water in the shower, especially when rinsing conditioner or any moisturizer to seal your hair's cuticle and lock in moisture after hydrating.


Hydrate first, moisturize second: start with a product like The Oil to hydrate strands, and then finish with The Leave-In Conditioner to lock in moisture.


Trim off any dry, dead ends to reduce dryness overall, improve the health of your strands, and encourage healthy growth.


Air dry as much as possible—not using heat on your hair will help them retain the hydration and moisture you built up while washing, and leave it feeling less dry and weak.
Mark Adams, 𝘖𝘳𝘢𝘯𝘨𝘦 𝘞𝘢𝘵𝘦𝘳 𝘑𝘢𝘳 (1992)