Top of Mind
09.20.21
Your Hair's Potential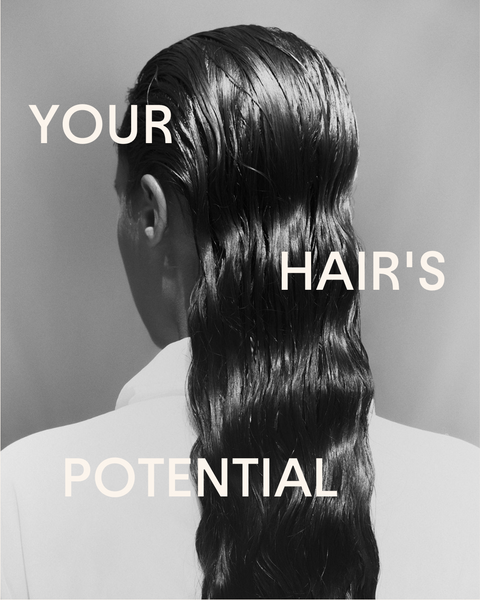 By Crown Affair
When we are the most upset with our hair, either because it's unwashed or we're just having a bad hair day, we tend to over-strip, over-work, and over-use products to "fix" it. Unfortunately this hyper-focused worry can actually cause an overproduction of oils to compensate for the dryness. And, applying unnecessary products can lead to more breakage and damage—leading to further frustrations. The way in which you relate to and care for your hair can become strained.
So, imagine loving your hair completely as it is, even on the days when you haven't washed it. What if you didn't stress over achieving the perfect look or worrying about if your hair looks greasy? Think about how that would impact the relationship you have with your hair, and most importantly with yourself. What if you gave yourself the time to experience your hair's full potential?
By deconstructing the way you've always done things and by slowing down, you create the space to understand what your hair is truly capable of. You can begin to embrace your imperfections and your individuality as a means to longer-term health. Start by taking note of when and why you wash your hair. Is it out of habit? Are you afraid of letting your hair get dirty? Try throwing your hair back in a bun or slick pony. On the days you don't wash, run a brush across your strands and scalp before bed to wake up to fuller, healthier hair. Treat your dirty hair days as an opportunity to style in a new way. It's when we get down to just the essentials, that we're able to experience our hair's best version. Trust in the potential of your hair. 

Bennie Julian Gay, 𝘗𝘭𝘢𝘺 𝘪𝘵 𝘢𝘴 𝘪𝘵 𝘭𝘢𝘺𝘴 (2018)