Top of Mind
08.02.21
Checking In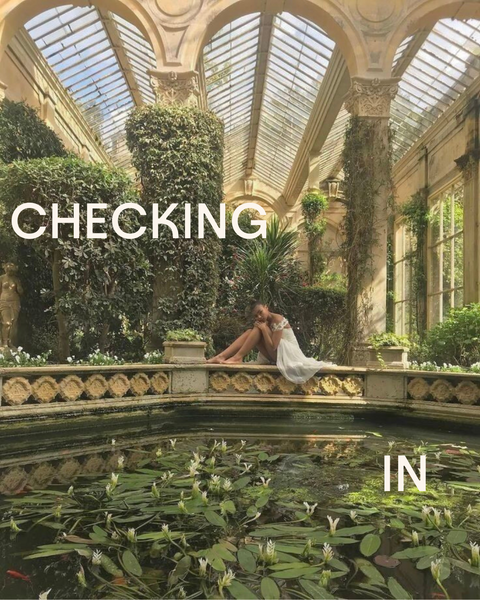 By Crown Affair
This summer may have been the most anticipated season in recent years. After spending so much time at home and indoors, it's no wonder that many of us were eager to stack our summer social calendars. And while it's important to reconnect with our loved ones and reacquaint ourselves with the towns and cities we live in, the excitement of the summer can make it easier to neglect one's personal needs.  
With the end of summer in sight, we find this to be the best time to slow down and prioritize yourself, starting with your mental well-being. Nearly 95% of adults struggle with stress and 92% struggle with anxiety yet, only 20% of people share or discuss how they feel. Many believe these feelings of discomfort are simply par for the course. Now, with less summer-time obligations on your plate, is the perfect time to tune into you.
Our favorite mental health ritual is simple - a daily Q&A between you and you, with questions created by Minaa B., LMSW, a therapist and wellness coach. Start by carving out a few minutes each morning and create a sacred space to ask yourself these five questions: 1) How am I feeling today (mentally and physically)?  2) What's taking up most of my headspace? 3) When did I last eat a whole meal? 4) Am I tired? 5) What will I engage in today that will bring me joy? 
If you were physically injured, you would go to the hospital. Or when it's time to get a trim, you see your hairstylist. That's why we believe checking-in with your mental well-being should be routine. Afterall, mental health can inform your overall health - physical, mental and emotional.  
𝘐𝘮𝘢𝘨𝘦 𝘧𝘳𝘰𝘮 𝘗𝘪𝘯𝘵𝘦𝘳𝘦𝘴𝘵, 𝘊𝘢𝘴𝘵𝘭𝘦 𝘢𝘵 𝘈𝘴𝘩𝘣𝘺 𝘎𝘢𝘳𝘥𝘦𝘯𝘴