Top of Mind
11.07.22
Good People: Gaby Dalkin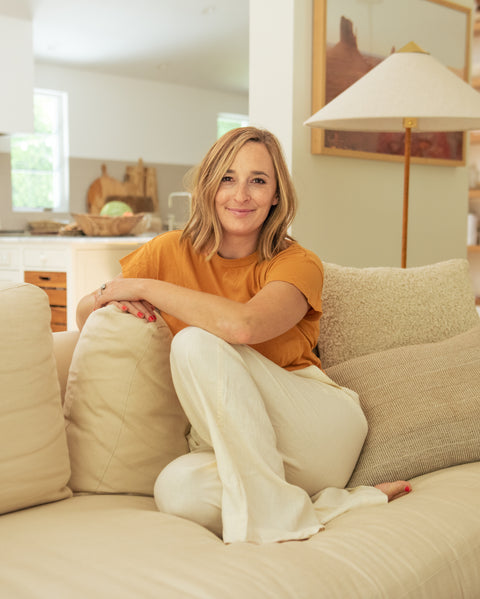 By Crown Affair
Gaby Dalkin—chef, cookbook author, and the mastermind behind What's Gaby Cooking. She shares her approach to keeping her hair at its most naturally healthy—and why she always goes to bed with it wet. Plus: read Gaby's favorite Cinnamon Apple Cake recipe for fall, passed down from her grandmother.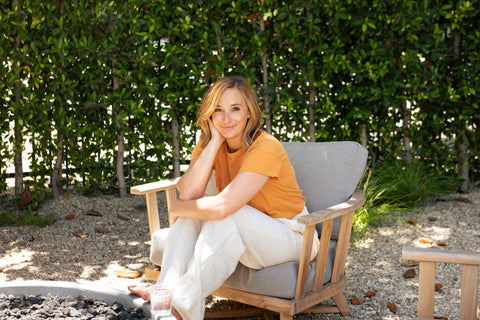 - Tell us where you grew up and what you were into as a kid/teeenager/young adult. Did you always enjoy cooking?
I grew up in Tucson AZ! I played competitive tennis as a kid and LIVED on the tennis court. I was always a fan of baking, but I was an incredibly picky eater so cooking wasn't super interesting to me until I was older.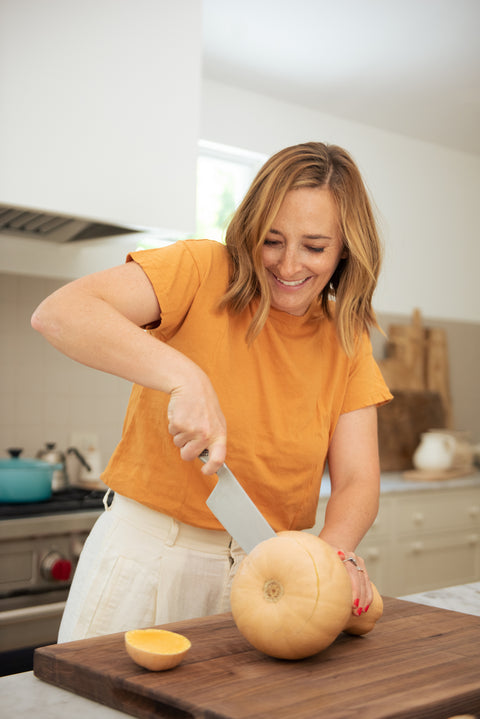 - What do you love about cooking and food? How did it become your career?
I've loved bringing people together and feeding them ever since college. After college I went to culinary school and became a private chef at the same time as starting my website. I no longer work as a private chef anymore, but get to run WGC full time and help people become fearless in the kitchen!
- What's something (food wise) you make every single day?
Sauces and dressings! They can change even the most boring meal and make it into something special.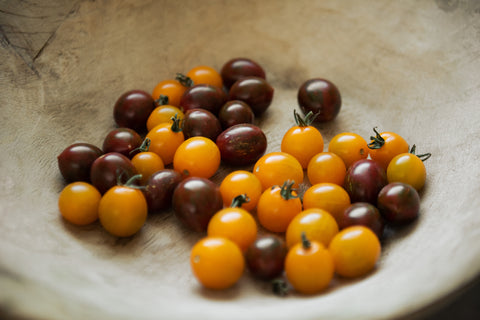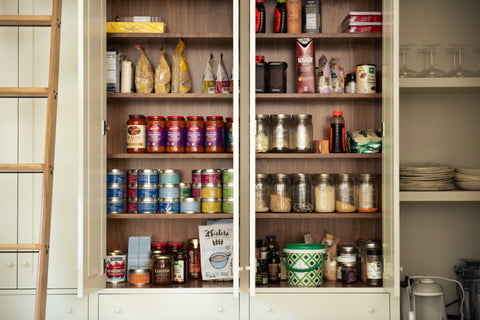 - What has your relationship to your hair been? Past, present? Has it changed or evolved over time?
Pretty great. I never dyed my hair until recently so it's been very fun to play around with that as of lately. But otherwise, I feel lucky that I can say I have great hair.
- Any advice you'd give others with a similar hair type to yours?
Let it live! I almost never blow dry or curl my hair, and I think that's one of the reasons it's so incredibly healthy.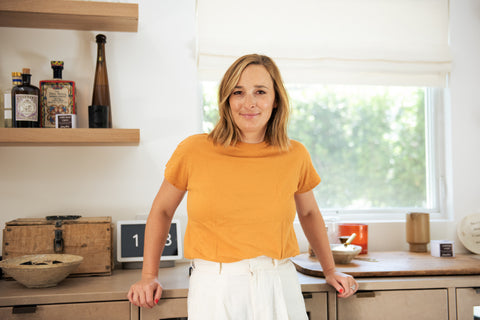 - What is your current haircare ritual/routine? Feel free to give us a rundown. How often you cleanse, what you do in between washes, what products you use and why, etc.
This is sacrilegious and my hair stylists all think I am nuts but I shower every night before bed, do a full wash and condition and then go to bed with wet hair. ON A DAILY BASIS. I can't sleep unless my hair is wet. Take what you want from that—everyone in the hair industry thinks I'm insane.
- Do you have a personal philosophy about hair or beauty in general?
I'm of the mindset that natural is beautiful. That applies to many aspects of my life, but particularly hair and beauty!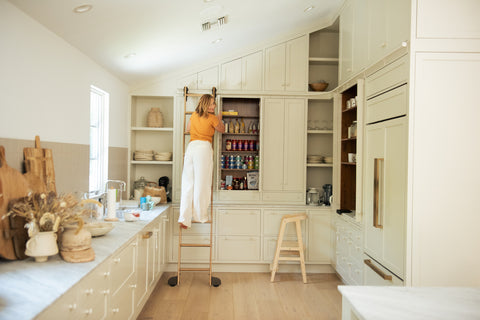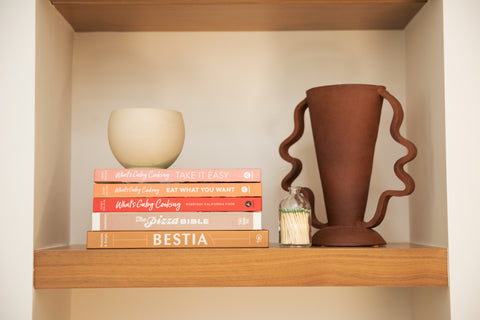 - What kinds of things do you do to care for yourself, inside and out?
Spending time with friends, trying new restaurants, traveling, working out and saying no to things that I don't really want to do!
- What things make you happiest? What do you do to incorporate more of those things in your life?
My family! My friends! Traveling! Eating! That's why I love bringing people together at my table or at tables across the world.
- What's an easy seasonal recipe anyone can do that you love?
This Cinnmon Apple Cake is beyond easy and so freaking good!