Top of Mind
08.04.21
Good People: Jayme Cyk & Ben Rabb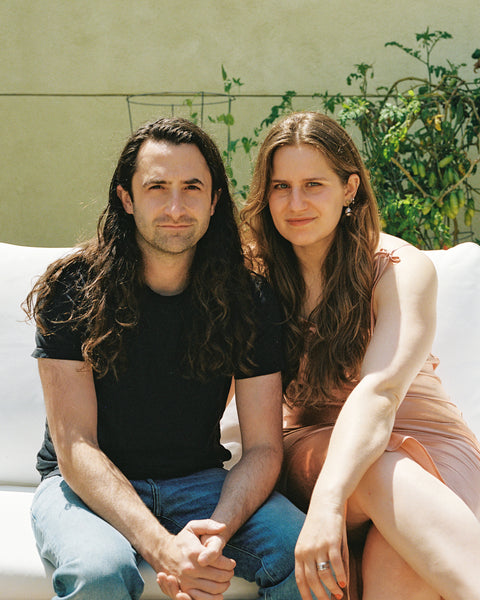 By Crown Affair
This multifaceted couple captured our attention with their creative prowess and wealth of experience. Jayme, former beauty editor for the likes of WWD and VIOLET GREY, now empowers indie beauty brands to find their voice and evolve their stories with her consulting agency, Cannonball Theory. Ben is the founder of Cutting Noise, a digital design studio, and a talented singer/songwriter. They give us a glimpse into how their long-lasting relationship started, what it's like to work together as spouses, and how their experiences have led them to create And Repeat—a mental health platform on a mission to open the door to private conversations. We admire the life these two creative powerhouses have built and can't wait to share a bit about them, their work, and their rituals with you.
- Where are you based?
Los Angeles! We moved from New York City 5 years ago and it's been such a welcome change of pace.
- How did you two meet?
We met at 18 & 19 as counselors at Jewish sleep away camp. We've been together ever since.
- Where are you drawing inspiration from lately?
Jayme: I guess you could say I'm focused on two different themes throughout my day: mental health and beauty. It sounds contradictory, but Ben and I co-founded a mental health platform and I have a beauty brand consultancy. When it comes to mental health, I've been listening to a few new podcasts and enjoy hearing about people's journeys. I want to help normalize the conversation around mental health, so between the host's great conversational questions and the guest's honest and open answers, I feel like I've learned a lot. Right now, my favorite is Tell Me About It with Jade Iovine.
When it comes to beauty, I'm always closely watching indie brands because I believe that's where innovation currently stems from. I'm always on social media clicking on brands various people post. It's where I find obscure and unknown companies, both beauty and fashion.
Ben: I've been inspired by all the stories we've been telling on And Repeat. I spend a lot of time preparing the images we share and scanning all the film. There are really special moments captured in everyone's rituals, and that inspiration has carried through to all my other work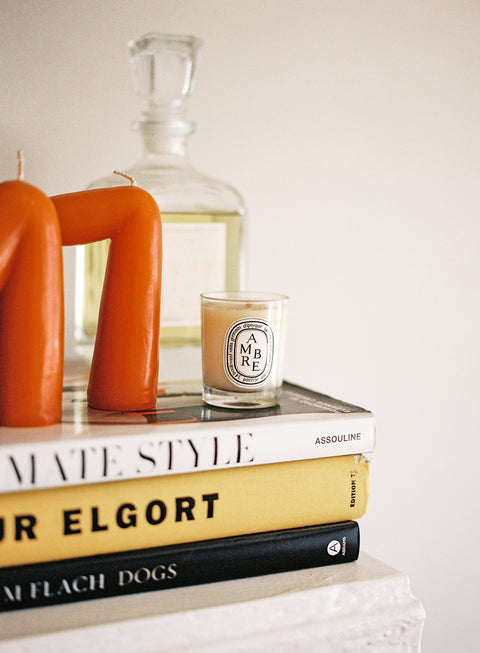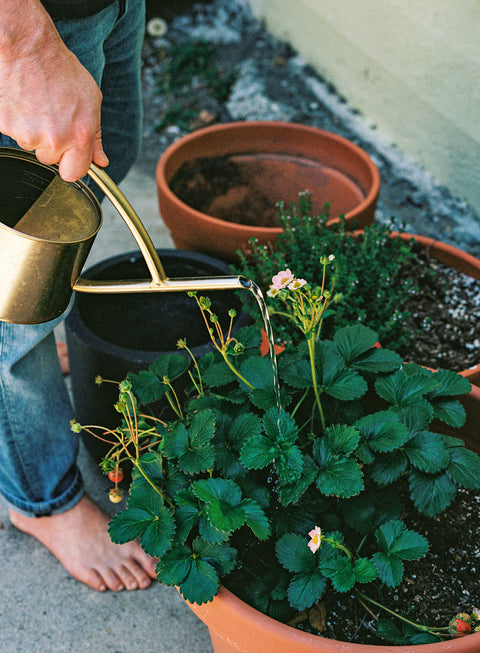 - Jayme, how did you get started at Violet Grey and what's the biggest takeaway from your time there?
Prior to VIOLET GREY, I was a beauty editor at WWD for almost 4 years. Since WWD is all about the business of beauty, VIOLET GREY was an exciting new change because it was so different. I was not only the beauty director there and wrote about some of my favorite brands and beauty experts, but I also curated every product online and in-store. From that experience, I noticed how many beauty companies sounded the same and I had the unique opportunity to give brands constructive criticism on how to improve their storytelling. It was a skill that became the impetus for my next career move.
At VIOLET GREY, I saw a lot of growth in myself and it gave me a newfound confidence that I had never experienced. All my jobs have meant different things to me, but VG gave me a more significant voice in the industry and I'll never forget that.
- Jayme, you're a "champion of indie beauty brands", which has led you to create Cannonball Theory, your consulting agency for developing beauty brands and helping them find their voice. How did you develop your strong senses in the industry?
It really stems from working with these brands and explaining to them why they did or didn't make the cut at VIOLET GREY. It was never easy to tell a brand their product or aesthetic wasn't right for VG. But there's so much more to a brand than an efficacious product. And while that should be your main goal, you have to consider everything. You have to stay focused, yet evolve. All these learnings led to the launch of Cannonball Theory, where I help brands tell and evolve their story. I've gotten so many amazing opportunities working with both beauty brands and retailers. And I still get to write for places like WWD and Elle, and a few other publications, so I still get to see new beauty launches first, which really helps me in my position as a consultant.
- Ben, as a designer with your own digital design agency and musician, how do you intersect the two? How do you balance both forms of storytelling?
I love storytelling and although my design work and music don't directly intersect, I find that both flex a lot of the same muscles. The biggest difference is that I'm helping bring the stories of the brands we work to life through design, while my songwriting is focused on me telling more personal stories.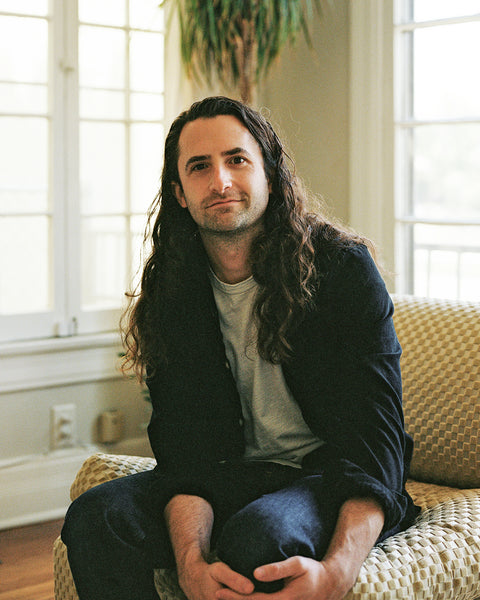 - You work together on And Repeat, a mental health platform, which you refer to as opening the door on health conversations normally spoken in private. What is it like working together?
Jayme: We work really well together and before And Repeat, we were working together with clients we shared on Cannonball Theory and Cutting Noise, and even before that, we were counselors together at Jewish sleep away camp. As husband and wife, we're still learning to take off our working hats and make 'us' a priority, too.
Ben: It's always a balance to not shift all our energy into work. We're both really passionate about what we do, and spend a lot of time every day working, but have been really careful to draw clear lines on when to be co-founders, and when to be partners.
- And Repeat is a project deeply personal to you, Jayme. Was there any internal reflection, long pauses, or otherwise therapeutic time needed to launch and do the work?
There was all of the above needed to launch And Repeat. It was probably about 4 years ago when I started to talk more openly about my mental health and 2 years ago, I wrote and posted on Instagram about my journey of getting off ADD medication.
I've been in therapy since I was 5, on antidepressants since I was 9, and I suffered from an eating disorder and body dysmorphia since I was 8. And although this all started at a young age, I'm still dealing with it, but now it's with a bunch more heightened awareness, less shame, and a yearning to heal.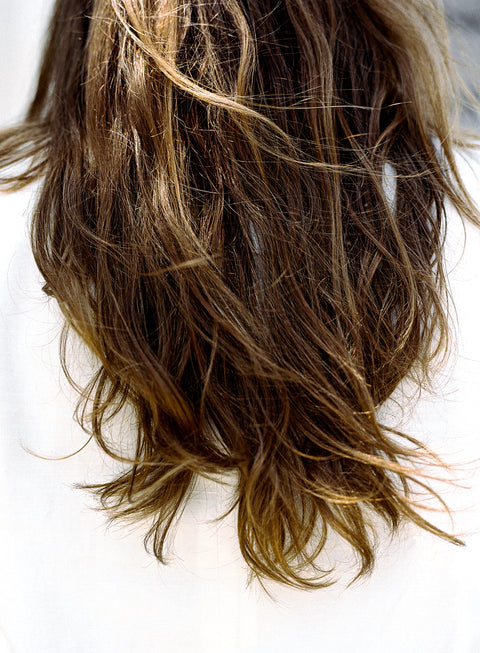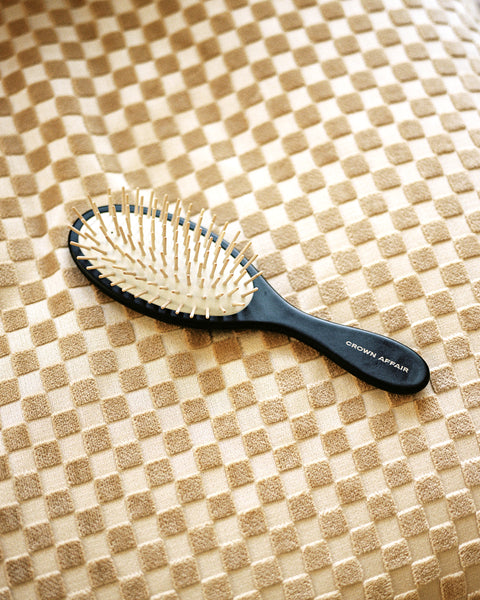 - What kind of stories do you respond to most?
Jayme: I respond to a few things. There is so much repetition in the beauty industry, so I'm really looking at innovation. It's not enough to say, "I couldn't use anything, so I made it myself," or "I found a gap in the market." Create something that will transcend and become a classic. Transparency is really important and when I say that, I don't just want to see your NO list of ingredients. I want to understand who's behind the brand and what palpable research has been done. And lastly, and one of the most important things for me to see is passion. I love a mission-driven brand and I love a founder who wants to help change consumer behavior because there's a true benefit. 
For And Repeat, we open the door to stories that are normally spoken about in private. How we do this is by sending out disposable cameras to people to capture their mental health rituals, they send it back, we develop them, scan them, and then I hop on the phone with that person to get context around what they've captured. I never tire of listening to someone's story. Everyone has their own experience and rituals to help with whatever cards they've been dealt. I'm just thankful that everyone we've interviewed so far has trusted us to share their story. Because at the end of the day, we want to normalize the conversation around mental health, but also create a space where people feel comfortable to open up.
Ben: I've always been drawn to stories told first hand. We all experience life differently, but share so many commonalities. Hearing someone talk, and specifically talk openly, about their experiences has always felt like creative fuel for me. The more we hear where someone else comes from and the experiences they've been through, I think the more we feel empathy and connection with each other.
- What does ritual mean to you?
Jayme: We talk a lot about rituals at and repeat and I think a lot of the time ritual and routine are used interchangeably. But I believe a ritual is something you like to do, something that makes you feel good. Whereas routine doesn't always qualify as something you covet. It can feel like something you have to do.
Ben: A ritual is something you do, with some degree of frequency (hourly, daily, monthly, yearly, etc.) that holds meaning.
- What are some of the rituals that you practice and that ground you? (For each of you, or together)
Jayme: It sounds funny, but the ritual of taking my antidepressant brings me peace. It's necessary and once I take it, it symbolizes that I'm ready to take on the day. Reading before bed is also an important ritual. It doesn't matter how late I go to bed, having read even just 3 pages makes me feel stimulated. If I don't read, which is rare, I actually wake up feeling as if something is missing. 
Ben: One ritual that really grounds me is surfing. I try to get out as frequently as I can, and I feel the impact it has on my day-to-day life when I haven't been out on the water. It's a great balance of intense physical activity, patience, and calm. It always helps me clear my head and find some peace of mind. I often refer to it as an unconventional therapy session.

I have rituals that I do far less frequently, but they always have a grounding effect. One that immediately comes to mind is cooking a strudel. It's a secret family recipe that we learned growing up, and would always help in the kitchen. The process of rolling out the dough, and measuring everything by eye was certainly passed down through generations and a ritual that, albeit infrequently, makes me feel really connected to my roots.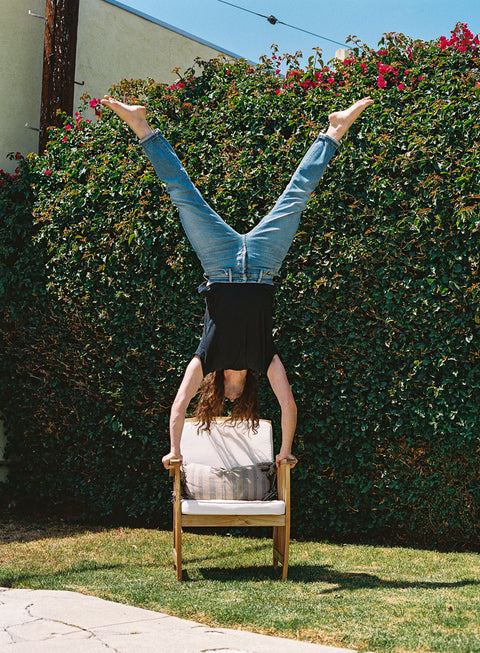 - Where do you get your rituals from?
Jayme: Rituals tend to be something I learn about from friends, maybe my nutritionist, or sometimes people follow on Instagram. Once I decide what I might want to try, I figure out how to make it my own, so I can maintain it.
Ben: A lot of my rituals are based on experience. I learn from doing, and a lot of my rituals have come from wanting to learn something new.
- How would you describe your hair?
Jayme: Very healthy. I know that's an annoying answer, but I don't color it and I don't use heat. It has a natural texture and a light wave. It also air dries really well and I think that's in thanks to my hairstylist (I love both Leanne Citrone and Glenn Ellis). 
Ben: Thick and wavy. I've had long hair for the last 10 or so years and sometimes I love having long hair, and sometimes, like when I'm coming up for air after getting tossed around on a wave, I wish it wasn't long enough to get a mouthful of.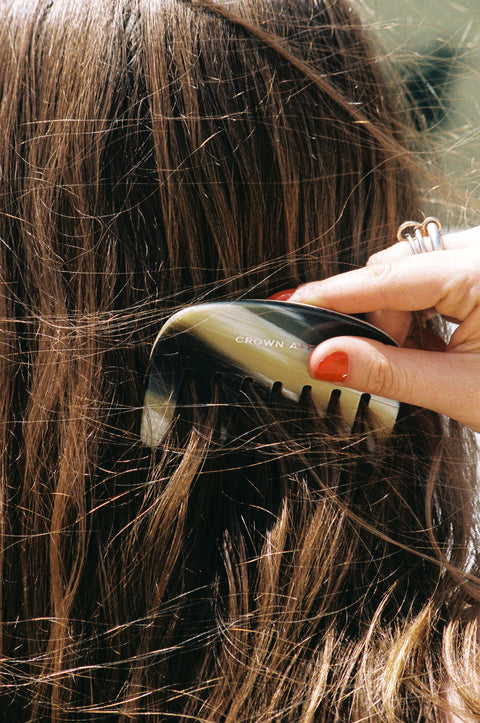 - How do you take care of your hair?
Jayme: I would say I'm pretty low maintenance. I wash it every other day, use a Crown Affair hair towel to let it air dry, and that's it. Once a week, I use a hair mask for some extra hydration and sometimes I use a scalp scrub.
Ben: I wash it every day and brush it out after the shower. The longer it's been since a haircut, the harder it is to brush my hair as it gets pretty thick. Beyond that, I usually put something in it to help with frizz.
- Have you had a major hair moment or do you have a major hair memory?
Jayme: At 7, I got the Rachel (Friends) cut! I always wonder if I was one of the youngest kids to get it. I also used to do all my friend's hair for Bat Mitzvahs. I was an expert in updos and butterfly clips.
Ben: I feel like I get my hair stuck in things pretty regularly. Mostly it's small, like the buttons on a shirt, but I've definitely been that person driving down the street only to realize my head can only go so far to the right since my hair is shut in the car door.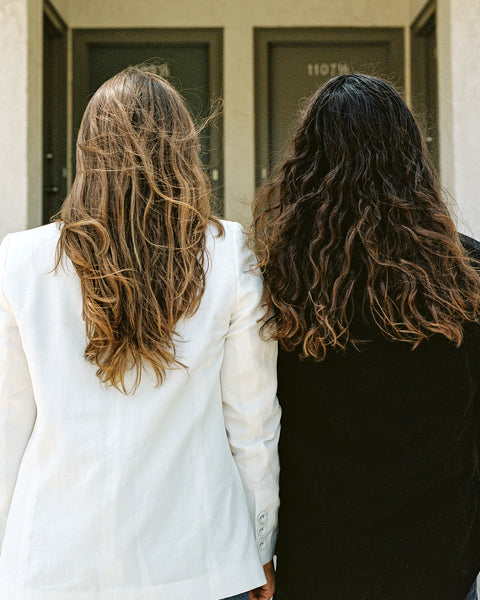 - What would you tell your 18-year old self knowing what you know today?
Jayme: Take your antidepressant! For 10 years until I was 19, I took my antidepressant inconsistently and if I had just taken it daily, my childhood and teen years would have been a lot easier. 
Ben: Nothing, I wouldn't want to break the space-time continuum.