Top of Mind
07.13.20
Hi, Maintenance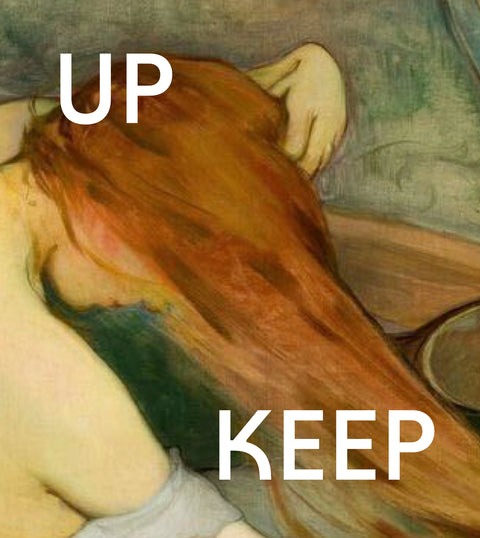 By Crown Affair
So, you finally got a hair cut, color, or treatment after a four month salon hiatus... now what? If you weren't already aware of the importance of caring for your hair between salon trips, you likely are now, so let's do a little refresh. 
Luckily, maintaining a fresh cut or color is as simple as keeping your hair as healthy as possible for as long as possible. For both cut and color, preventing breakage should be top priority. That means using little-to-no heat (and using a heat protectant whenever you do reach for a tool), swapping out your cotton towel and pillowcase for breakage-free options, and using a gentle wide tooth comb to detangle vulnerable wet strands. On top of that, add a cold rinse to your shower routine at the end of every wash. Rinsing with cold water will help seal the cuticle and give your strands a shinier, healthier appearance long after they've dried.
For fresh color, do all of the above—then take a second look at your current wash routine. Chuck any products with dulling ingredients like sodium laureth sulfate and ammonium laurel sulfate and avoid clarifying shampoos. Instead, consider adding toners or color deposit formulas to your routine to keep your color vibrant, longer, and add a good conditioning mask to your ritual at least once a week. As for time between washing, listen to your stylist on how long you should go directly after your appointment—most will recommend 24-72 hours—but we say the longer you can personally go and still be happy, the better. 
Finally, we know it's summer but… stay out of the sun as much as possible. If you're doing all of the above and then laying out in the sun unprotected, all of your good work will likely be undone. Grab a cute hat and shield your strands from the sun's fading rays—your hair will thank you.
Wladyslaw Slewinsky, Woman Combing her Hair (1897)