Top of Mind
02.27.23
How Our Combs & Clips Are Made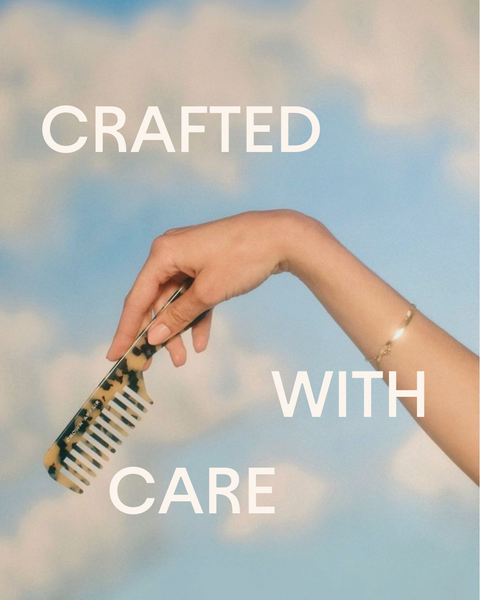 By Crown Affair
Our product philosophy has always been quality first. We take a curated approach to our products and are careful about what we put into the world—we'd never make something just for the sake of it. Instead we prefer to focus on high quality materials and ingredients so that you can buy fewer—but better—when it comes to hair care. 
Our combs and clips are a perfect example—they're made from plant-based cellulose acetate, a natural and renewable resource. We work closely with artisans in Switzerland who carefully carve each comb by hand. They're meant to serve as beautiful keepsakes, and something you won't have to replace often (if ever) with proper care. 
The carving process is lengthy: It starts by cutting the acetate sheets into strips, shaping and polishing the combs and their teeth, and then each comb is tumbled, printed and packaged. The final destination is your doorstep—and you can keep them close for years to come.