Top of Mind
04.01.21
Rituals with... Melissa Orons
Shop Melissa's Pick: The Scrunchies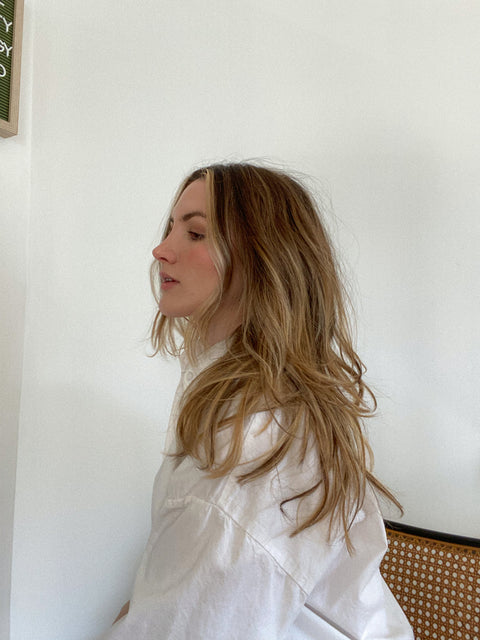 By Crown Affair
We met Melissa Orons in the early days of Crown Affair, pulled in by her striking imagery that could be recognized from a mile away. What we now call a 'Melissa classic' is a simple, moody image that captures the eye and welcomes you in. As we got to know Melissa, we fell for her storytelling, authenticity, and relentless professional drive. This year, she launched Melo Creative and has shared her fitness journey with unparalleled honesty. After all this time admiring her and creating together, we asked Melissa to share her world (and her rituals) with you.
- Where do you live and what do you do?
Red Bank, NJ. I recently started my own creative marketing biz called Melo Creative (@melo_creative).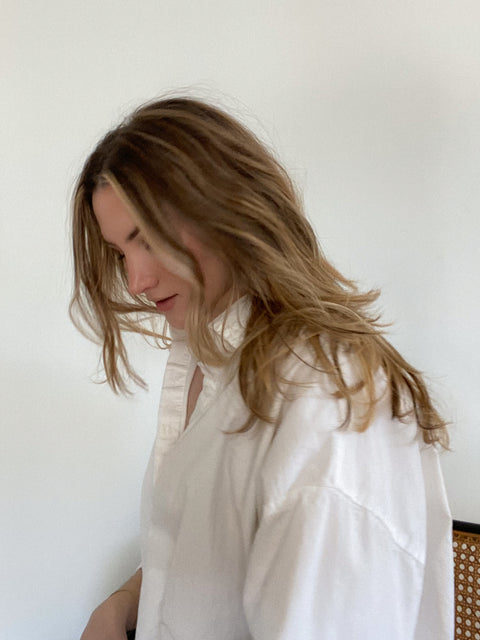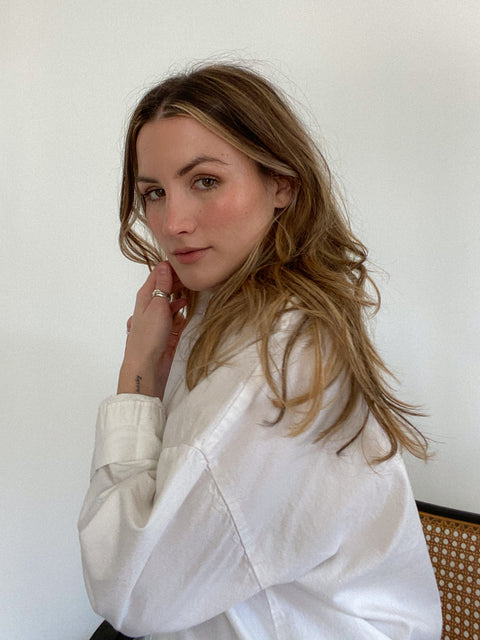 - Pick a story, quote, art piece, or whatever feels right that you think best describes you.
​I feel most connected to music. That's what I feel best describes me and my life. Really any Joni Mitchell song. Anything by Queen. I'm always surprised when I've listened to a song a hundred times and then realize I don't know any of the words... it's the music that's moving me. I love listening to scores, too. I've been listening to the Interstellar score on repeat lately.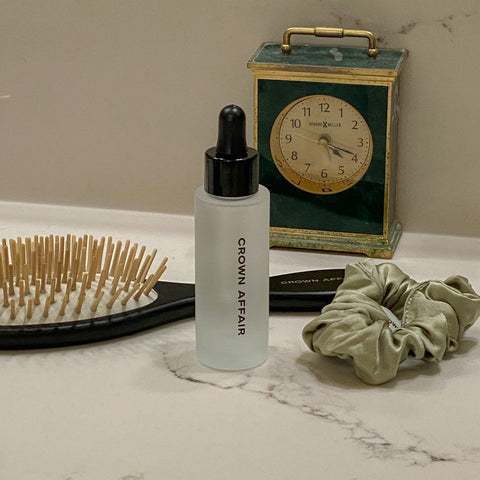 - How would you describe your hair?
Kind of like me, lol. Somewhat easygoing but occasionally stubborn and restless. 
- How does your hair make you feel?
​My hair has always been a big part of my confidence. On a good day, it makes me feel sexy. On others, like a mop.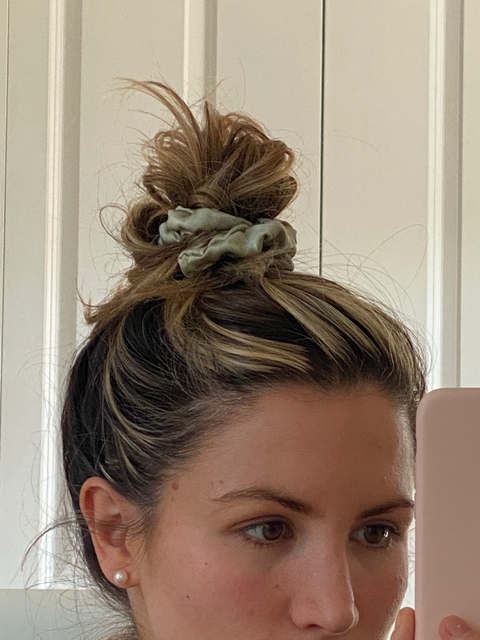 - What daily rituals do you lean into the most?
Brushing my hair at night! I didn't brush my hair for years. It doesn't get particularly knotty so I didn't see the point. I forgot how great it feels on your scalp, and that it helps distribute oils from your roots to your ends. I added a lot of blonde to my hair so I try to moisturize it more often with oil.
- How do you think about caring for your hair?
I take a very simple approach. While I wash it often, I almost always let it air dry after some oil and conditioning spray. I brush before bed. Little dry shampoo in the morning. I kind of let it do its thing.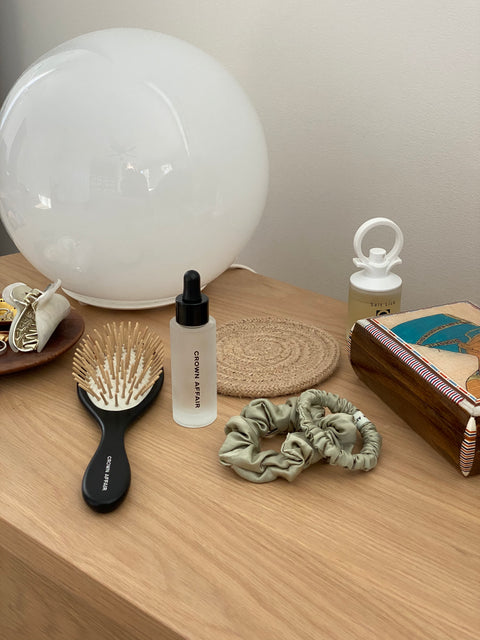 - Have you officially made the switch from elastic to silk scrunchies?
​I sure have. The silk is much more gentle on my hair (which is even more important now that I added a lot of blonde to my hair). One of the Crown Affair scrunchies is always on my wrist.