Top of Mind
11.14.22
The Holiday Season Packing List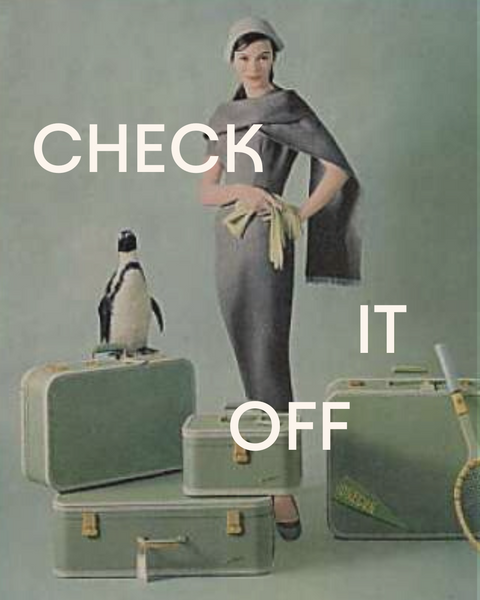 By Crown Affair
Packing is a difficult art to master, no matter how many times you've done it. Even if you're just traveling back home for the holidays, it can feel like a daunting task. We're here to take some of the burden off of your shoulders this season—here's our haircare essentials packing list:


The Mini Collection: Sized specifically for travel, just throw these formulas in your bag and boom! You won't have to forgo your sacred haircare ritual. 
The Case: Said bag to throw your minis in—and there's still room left for the rest of your makeup, skincare, and travel essentials. 
The Dry Shampoo: Refresh your hair before, during or even after the holiday parties. 
The Comb No. 001: The chicest, pocket-sized tool for detangling strands—wherever you are. 
The Scrunchie Collection: Dress your hair up for the holidays—in green, black, small or oversized, there's one for every occasion. 
The Towel: Once you try it, you won't be able to go back—trust us. Leave the extra pair of jeans behind and throw in our hair towel instead. 
Gifts for the family: Perhaps the most important item of all—showing your loved ones how much they mean to you is what the holiday season is all about. 


Lady Baltimore, 𝘓𝘶𝘨𝘨𝘢𝘨𝘦 𝘗𝘦𝘯𝘨𝘶𝘪𝘯 𝘗𝘩𝘰𝘵𝘰 (1958)