Top of Mind
01.09.23
The New Luxury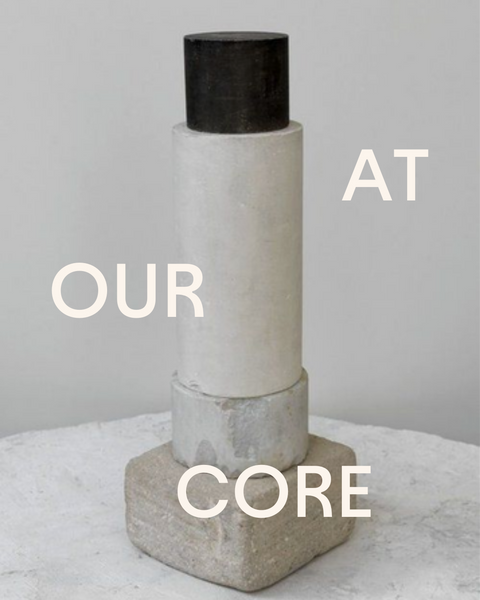 By Crown Affair
We've entered a new year and we want to reintroduce ourselves. We're Crown Affair—and our core collection of handcrafted tools and clean, simple formulas will transform the health of your hair over time. If you're not sure where to start, we'll make it easy for you. These are our core formulas (and tools), a little bit behind why we made them, and what sets them apart: 
This is our hero formula—if you're going to try any product, this is it. It's a super versatile, weightless, hydrating cream that's perfect as a daily moisturizer for your hair. When we launched our Renewal Mask, we found that people were using it as a leave-in, and we knew we had to make a more lightweight version meant to soak into your strands. It can be used on any hair type, but because of how lightweight it is, it won't weigh down fine strands. 
One of our earliest products—this nourishing mask is a weekly deep treatment to repair dry, damaged strands and maintain overall hair health. Formulated with Tsubaki Seed Oil as a key ingredient, it truly hydrates and strengthens, reviving damaged strands as a result of heat styling or overprocessing (and keeping them that way!). It can be left on for anywhere from 15 minutes to overnight, depending on the health of your strands.It's deeply hydrating, yet weightless, and formulated with simple, high quality ingredients that are better for your hair, all while serving as a super luxurious ritual. 
A more recent launch—our scalp scrub is formulated with Bolivian pink salt, and it's both a gentle exfoliator for your crown, and also a deep cleanser to gently lift dandruff and buildup. It can be used weekly in place of your regular shampoo, and is a deeper, more thorough cleanse than you would normally get. The salt granules are extra fine, so they'll feel super gentle on your scalp as you exfoliate in shower using the pads of your fingers. When followed up with The Renewal Mask, your scalp and strands come away feeling clean, refreshed and balanced. 
Gone are the days of using a cotton bath towel to dry your hair. We set out to make a custom, waffle knit microfiber towel to both protect your strands and cut down dry time. It's a unique, oversized shape to fit any and all amount of hair, and is equipped with an elastic band to secure it all in place. The fibers are super gentle on strands, preventing frizz and breakage by simply absorbing water from your hair. This eliminates the need for squeezing or wringing out, which causes harsh friction and in turn damages your delicate hair fibers—encouraging frizz and an uneven air dry. It's also beautiful, and is something you'll be happy to see hanging in your bathroom. 


The Combs

Finally, our combs. These handcrafted tools come in two sizes: One for home (Comb No. 002), and one for on-the-go (Comb No. 001). They're made in Switzerland from plant-based cellulose acetate, and the wide-teeth are extra-gentle on strands for less breakage—better for both your hair, and the environment. We take pride in them being functional, timeless keepsakes, and also a luxurious accessory you're excited to carry with you. 



Constantin Brancusi, 'no title' (n.d.)