Top of Mind
08.16.21
The Power of Play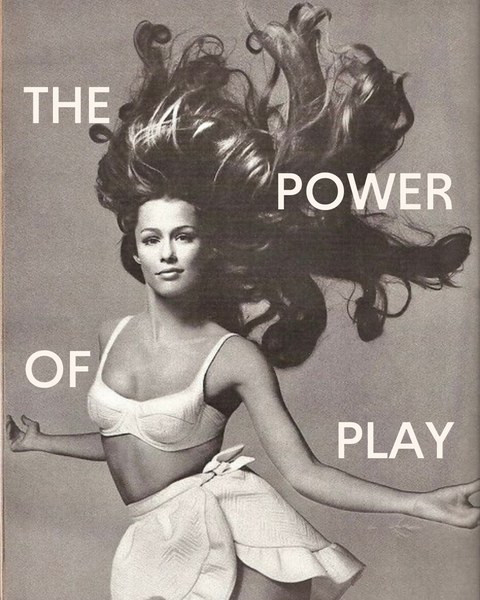 By Crown Affair
As young children, most of our daily life revolved around play. Getting lost in our own little worlds was a crucial component of our development as we learned how to think creatively, problem solve, share with others, and build social skills. As we've grown into adulthood, our priorities change and our days become fully scheduled with little room for open free time.
And while so many of us are busy with responsibilities, to do lists, and deadlines, you may want to consider reintroducing play back into your life. Letting loose can open the flood gates to your creativity and spark more joy. You may find a new perspective that helps you tackle a personal challenge or brings clarity to a tough decision. Taking the time to play encourages you to be more open-minded to people and to new possibilities helping you be less critical or judgmental. And best of all, play doesn't need to be finished at a certain time, there's no expectations, and no prescribed end result. 
There is so much power in play. That's why we encourage you to make more time for it, even in small ways. Switch up your morning routine by turning on your favorite music that you can't help but dance to. Sing aloud in the shower as you wash your hair. Go for a walk in nature, take your shoes off, connect with the ground, and let your feet get dirty. Write a short story, poem, or song without criticism, just let your imagination take over. Or even try thinking back to one of your most favorite, fun memories as a child and re-create that experience for yourself. 
𝘗𝘳𝘦𝘵𝘵𝘪𝘯𝘦𝘴𝘴 -𝘞𝘦𝘵 𝘢𝘯𝘥 𝘞𝘪𝘭𝘥, 𝘜𝘚 𝘝𝘰𝘨𝘶𝘦 𝘑𝘶𝘯𝘦 1968. 𝘗𝘩𝘰𝘵𝘰 𝘙𝘪𝘤𝘩𝘢𝘳𝘥 𝘈𝘷𝘦𝘥𝘰𝘯. 𝘔𝘰𝘥𝘦𝘭 𝘓𝘢𝘶𝘳𝘦𝘯 𝘏𝘶𝘵𝘵𝘰𝘯. 𝘏𝘢𝘪𝘳 𝘈𝘳𝘢 𝘎𝘢𝘭𝘭𝘢𝘯𝘵
- Where do you live and what do you do?
I live in Portland, OR and I am a full time blogger!
- How would you describe your hair?
It definitely has a mind of its own! It's naturally curly but I typically end up curling it myself.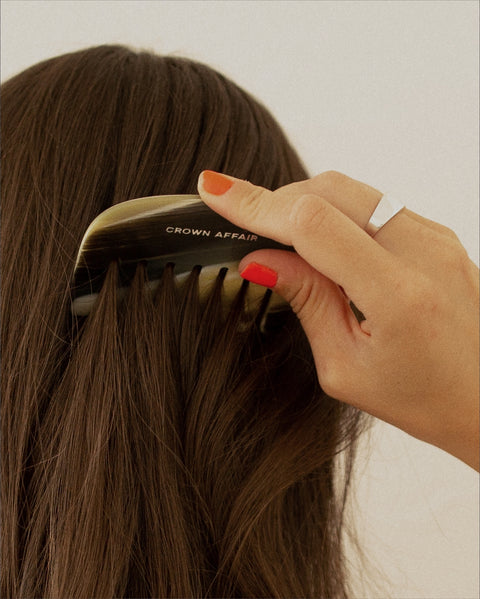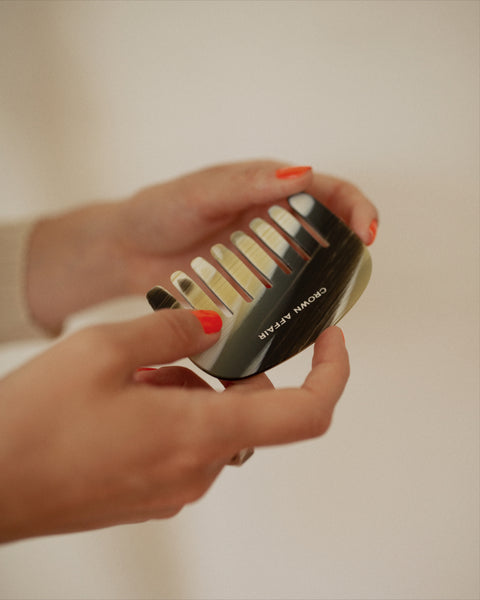 - How does your hair make you feel?
There are many days where my hair makes me feel SO confident and other days, it's definitely a love/hate relationship.
- Have you always felt this way about your hair or has it changed over time?
I think as I've gotten older, I've learned to appreciate my hair way more. I understand it more now so I definitely try and take care of it way more than when I was younger.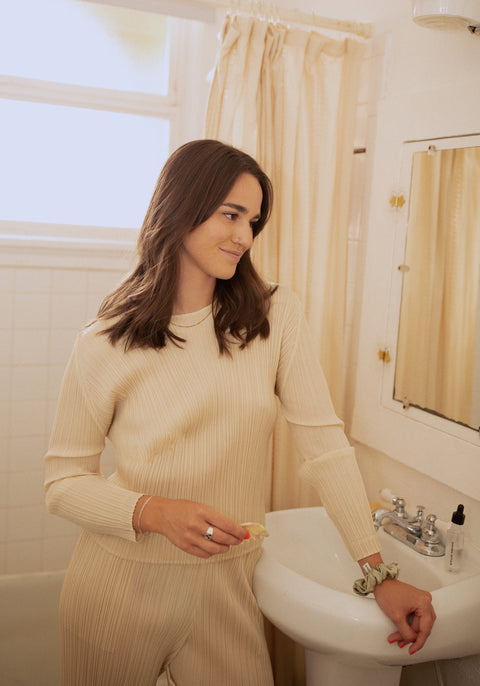 - What is your current haircare routine?
I like to try out different shampoos and conditioners but once I'm out of the shower, I almost always use the Crown Affair Comb No. 001 and The Oil. I'm such a big fan of the product. I noticed a difference in how soft my hair felt just after a couple of uses.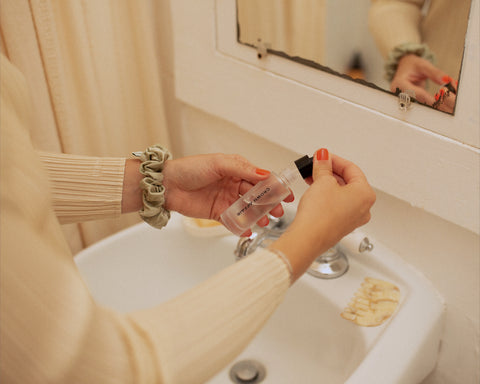 - What other daily rituals do you lean into the most?
I actually have a night routine I try and stick with. I will turn on my diffuser, make some tea and just listen to music to wind down. It's a good way to destress after the day!
- Tell us a random fun fact about you!
I used to play the trombone through high school! I wish I would have stuck with it!