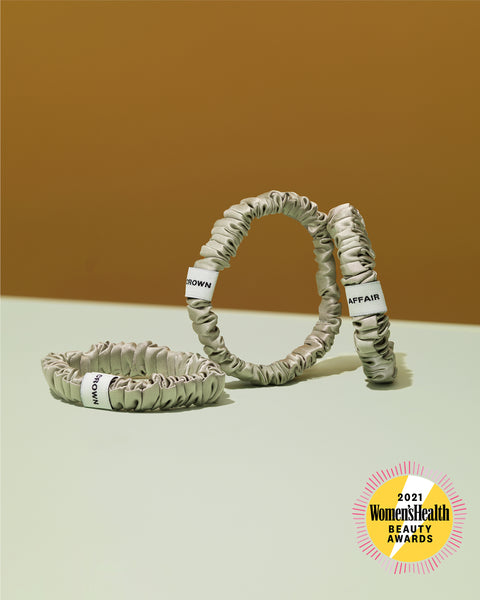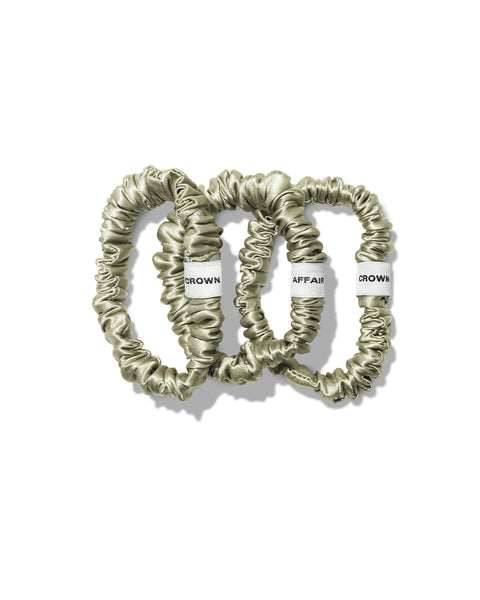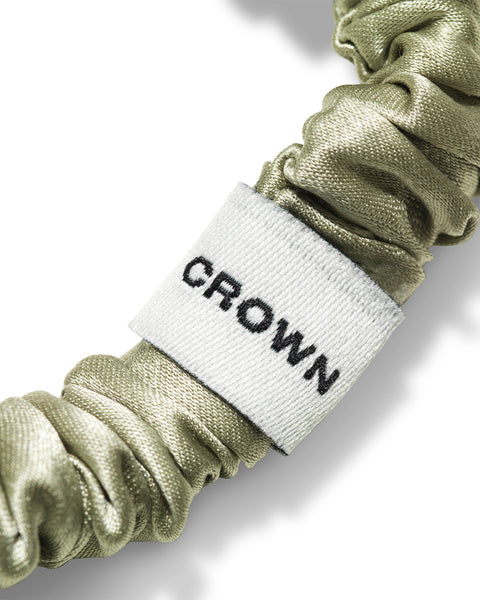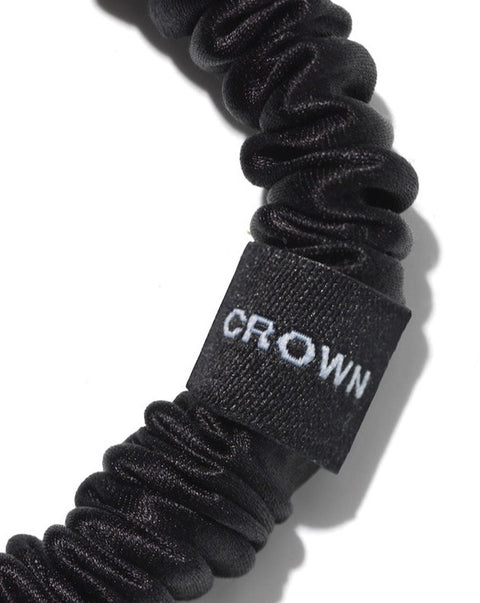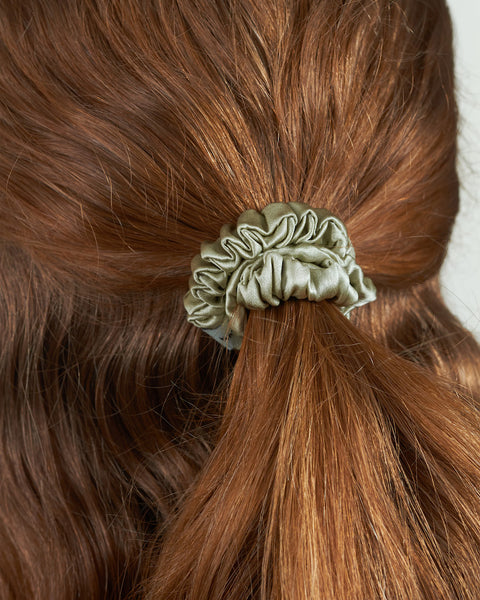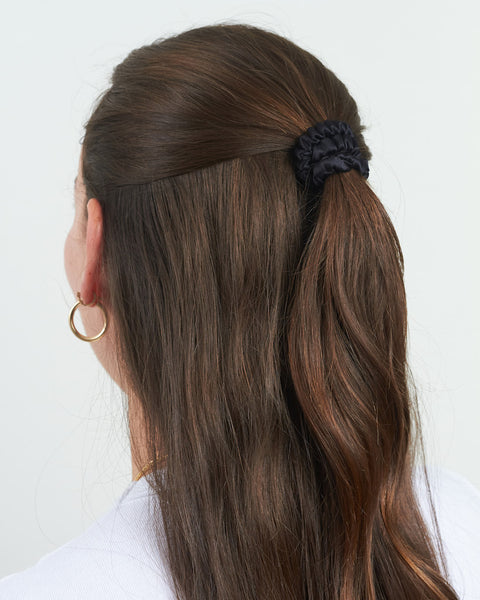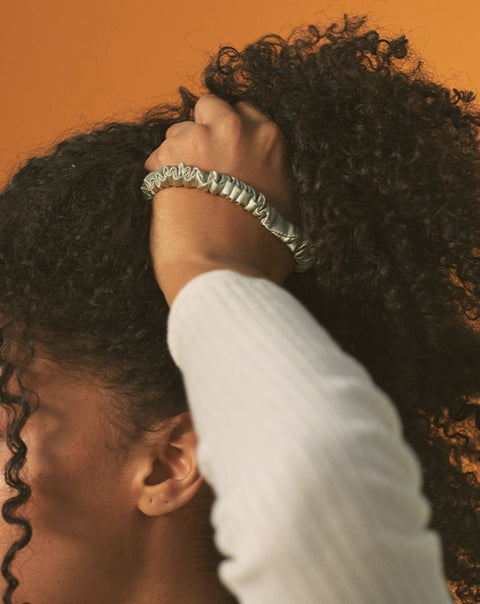 The Scrunchie No. 001
A 3-pack of small, 100% silk scrunchies for everyday protection—and fun.
The Scrunchie No. 001 Story
The Scrunchie No. 001 Story
01 Silk
Elegance and gentleness for your hair. Thoughtfully made to prevent breakage and for ultimate protection.
02 Size
Our smallest, most readily wearable size. Perfect for any hair style.
03 Design
A minimal, everyday accessory for your crown. Designed to for your everyday.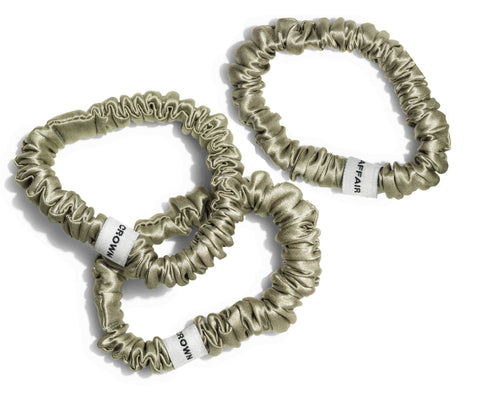 Reviews & Questions
92%
of reviewers would recommend this product to a friend
Customer photos and videos
Nice!
It not only looks good it's nice to my hair. No breakage or snagging and perfect size (not too tight or loose) for a perfect pony tail
Great!
These are thin and very comfortable, they hold well and don't crease my fine hair! I recommend.
Amazing scrunchies - no creases!
These look very sleek, high quality, and don't crease your hair. Love them!
The Scrunchie on You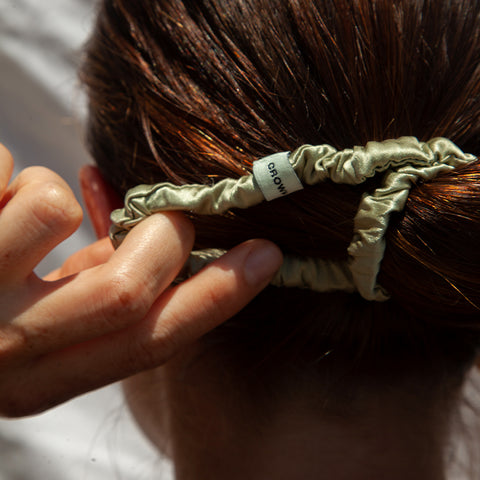 @frecklesdar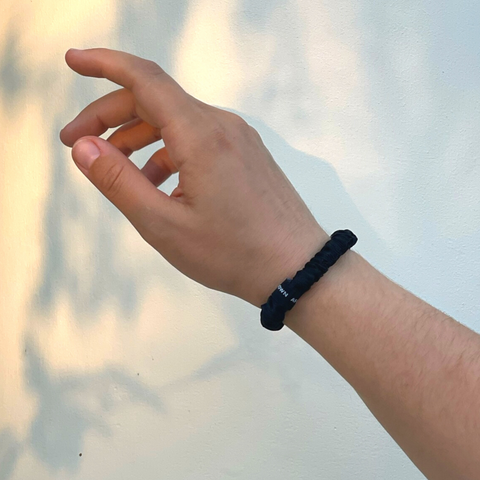 @charlieannmax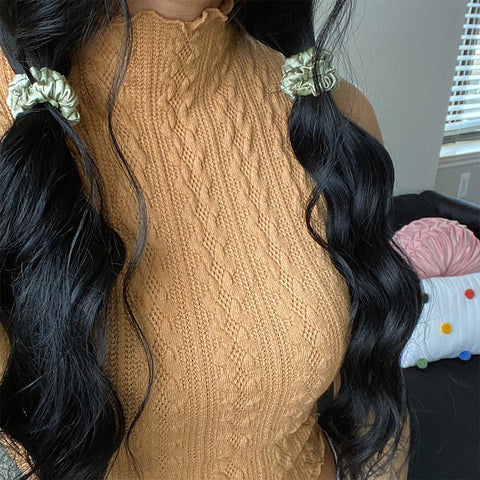 @squirtedaway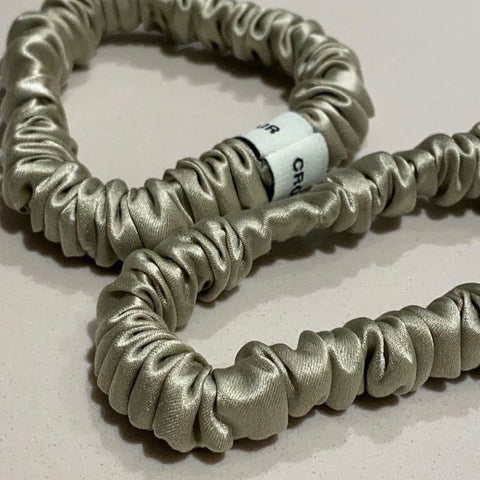 @effyturner