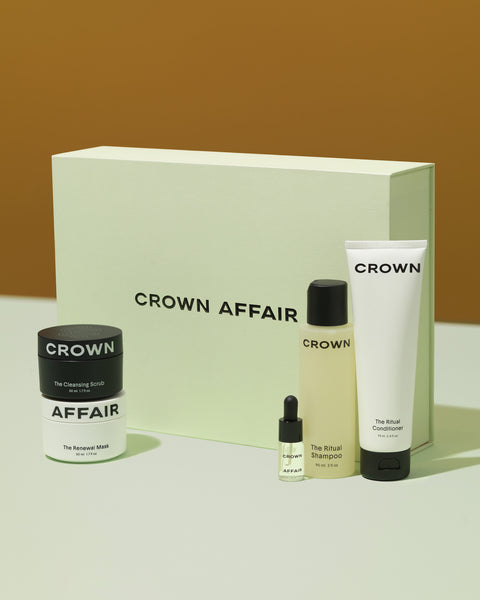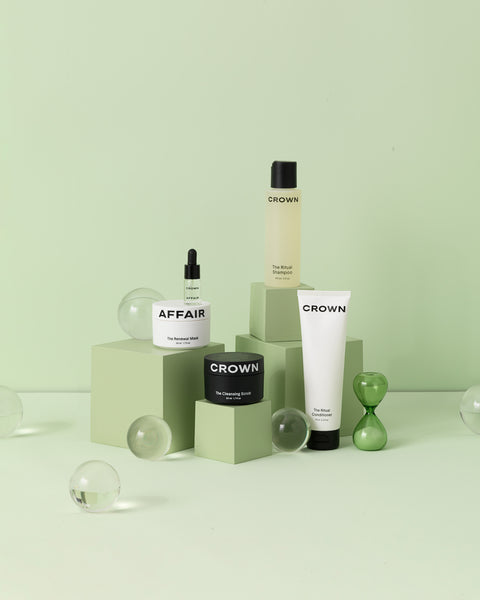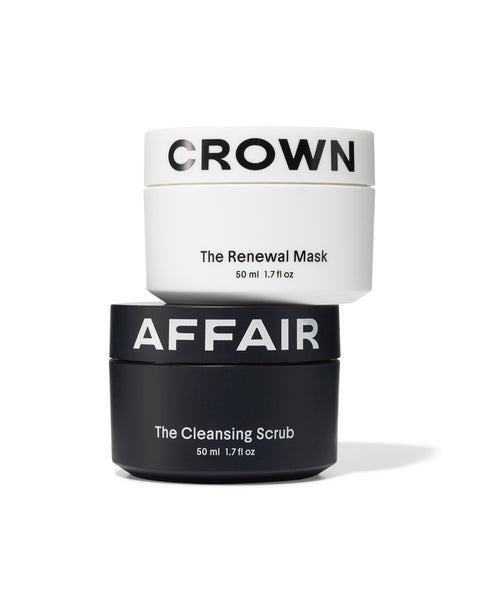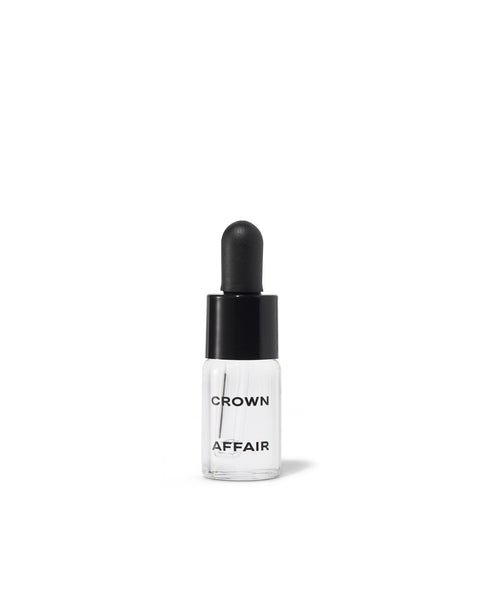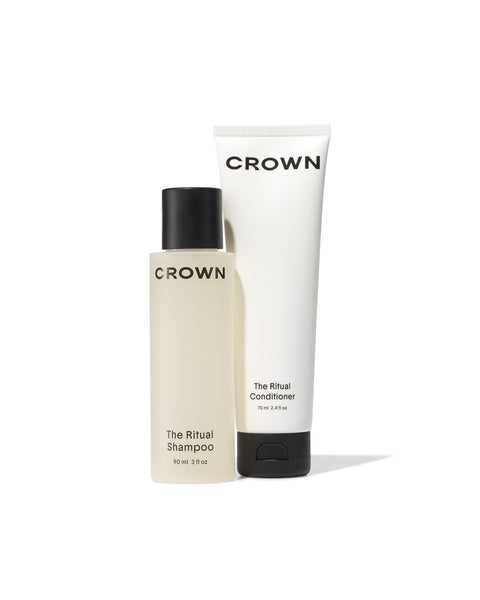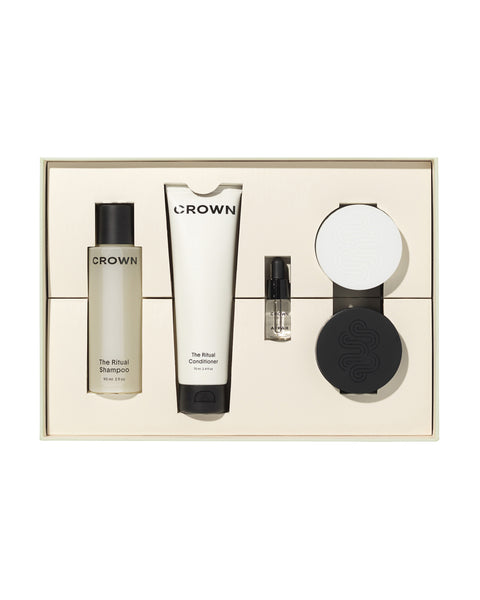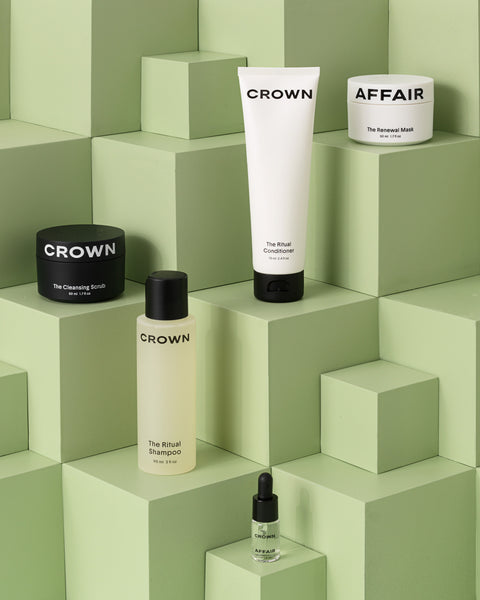 The Complete Mini Ritual
A mini-sized version of our complete haircare set.
Get To Know: The Complete Mini Ritual
Get To Know: The Complete Mini Ritual
01 Everyday Wash
The Ritual Shampoo and Conditioner are your go-to for an everyday, gentle cleanse and condition. Both formulas are clean and pared down, free from harmful sulfates, parabens and PEGs—so your hair won't come away feeling weighed down.
02 Deep Treatment
Once a week, swap out shampoo and conditioner for The Mask and Scrub—a thoroughly cleansing and hydrating treatment for those days when your scalp and strands need some extra care.
03 Add Shine and Protect
The Oil is your last step—a lightweight, yet deeply hydrating serum that locks in moisture and provides a boost of shine like no other. For use on wet or dry hair, your strands are protected from heat or damage between washes.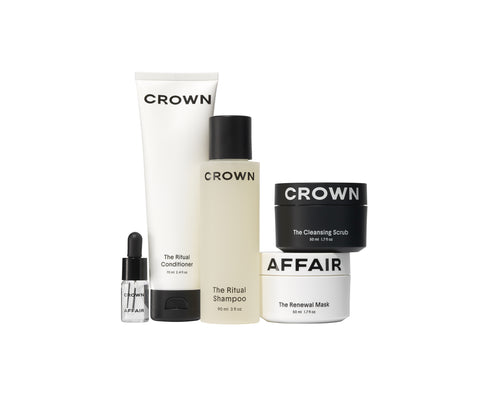 Reviews & Questions
100%
of reviewers would recommend this product to a friend
Changed my life!!
I have super thin, fine hair that looks oily even same day of washing. I have tried so many products and so many things (like only washing hair 1 - 2 days a week, treatments, scrubs) and nothing seemed to work UNTIL I tried Crown Affair. The shampoo makes my hair soooo clean and sooooo shiny and the conditioner makes it soooo soft and shiny, too! I love the cleansing scrub once a week to remove build up and the mask makes me hair extra soft. I usually steer clear from oils but I use The Oil after every single wash on my ends. I truly love Crown Affair and am so grateful for the mini ritual so I was able to try everything! Absolutely worth it! Truly life changing!!
Love the smell and works great
Love both the shampoo and conditioner but the hair oil is especially good for my thick, coarse hair.
Perfect Christmas gift
I am a huge fan of crown affair. This is a perfect way to share the love.
The Complete Mini Ritual On You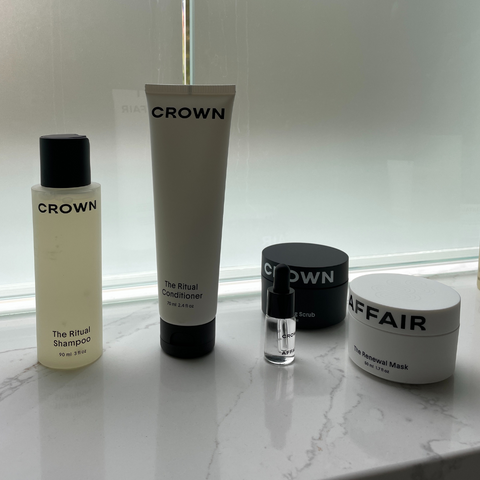 @arigoldwasser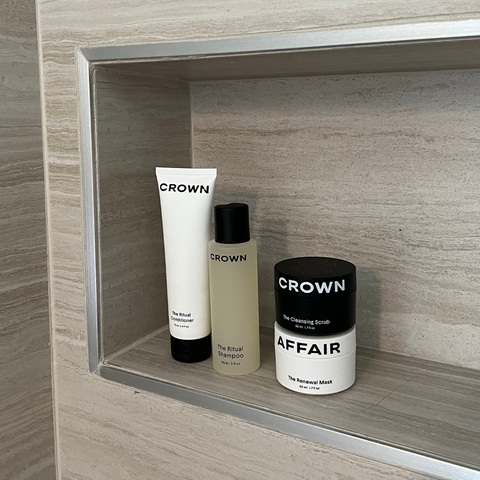 @diannacohen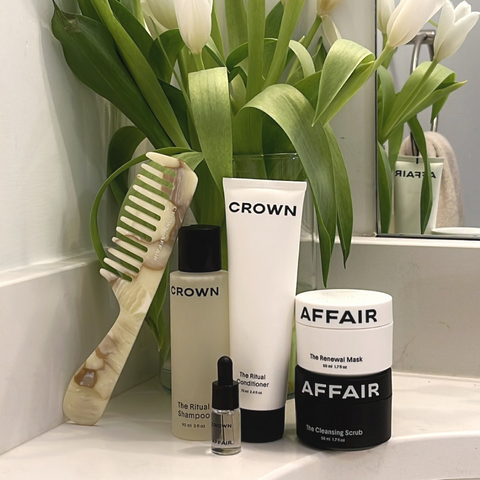 @rachelshea_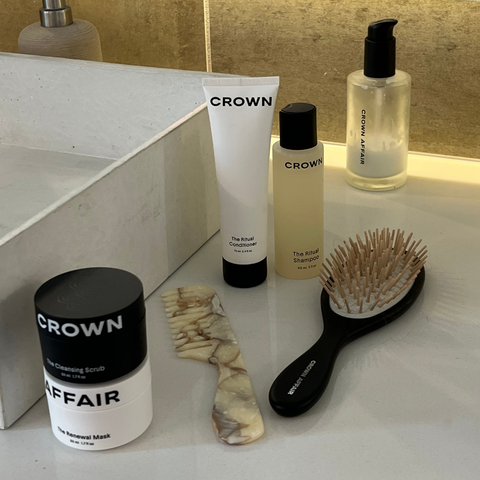 @diannacohen