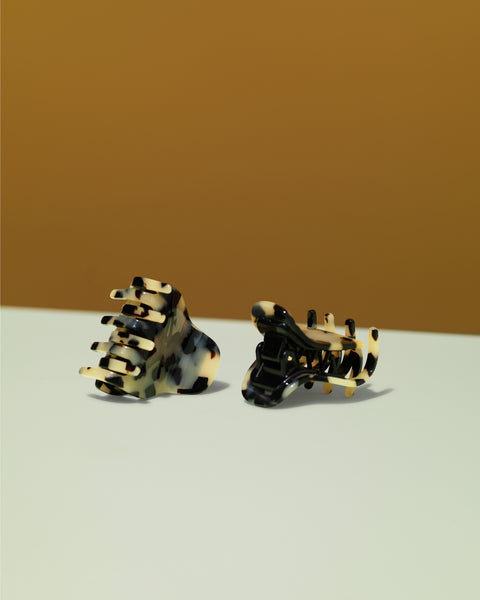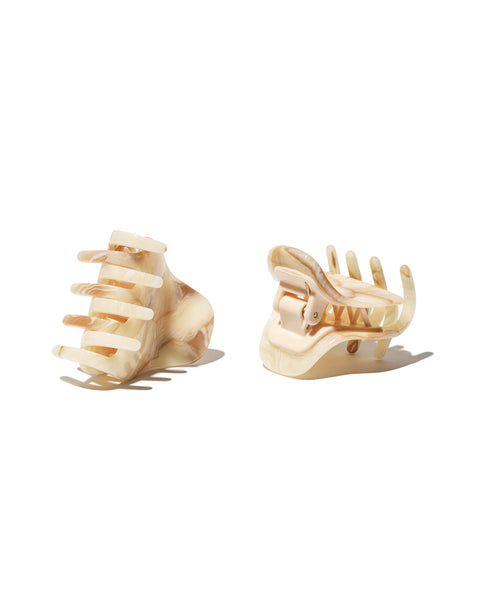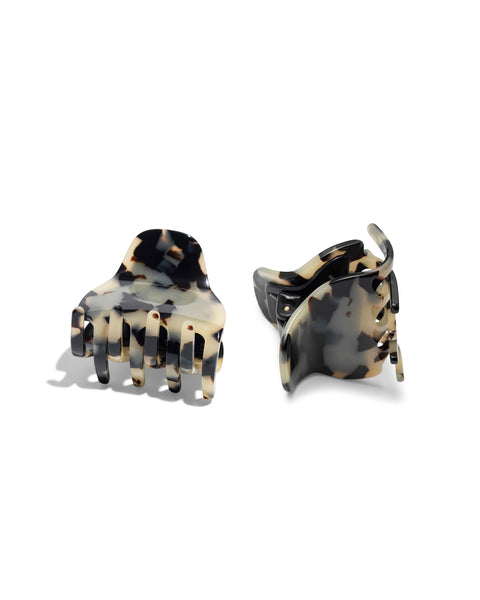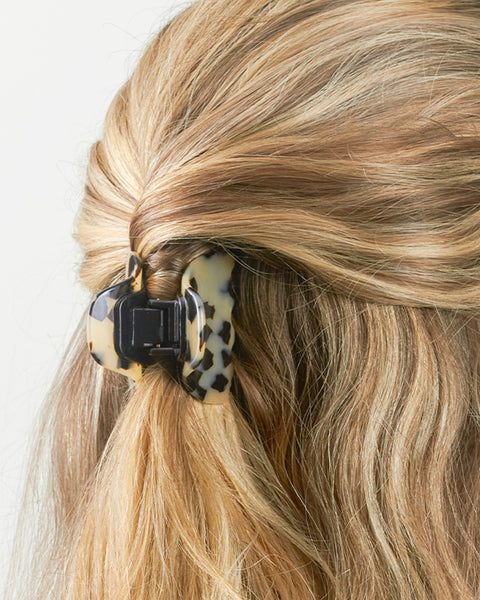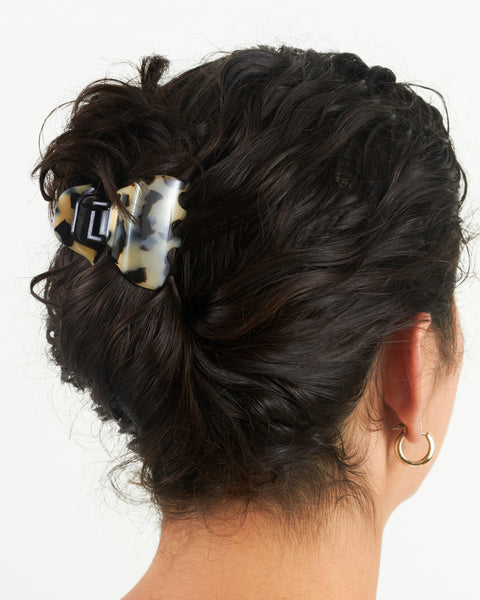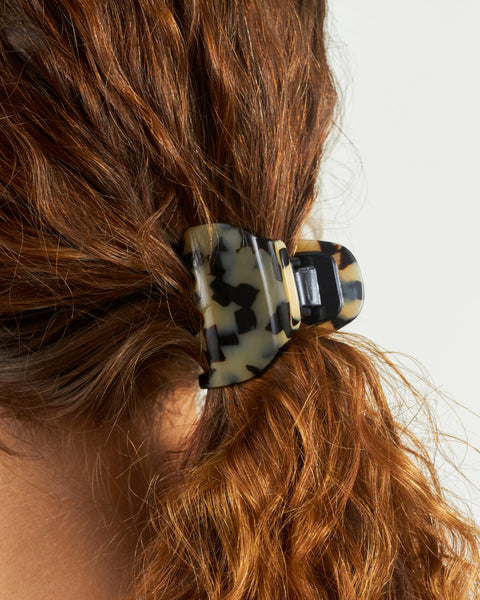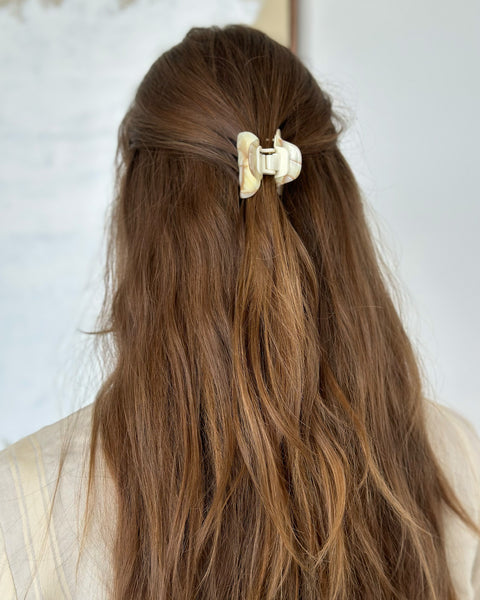 The Clips
A two-piece handcrafted clip set that holds hair in place without kinks.
The Clips Story
The Clips Story
01 Gentle on Strands
With their intentional hold, The Clips keep hair in place without tugging, snagging, or unnaturally kinking strands.
02 Handcrafted to Last
Made by hand in France from our signature plant-based cellulose acetate, a sturdy, breakage resistant material.
03 Made for All Hair Types
With widely spaced teeth and an extra row of teeth inside, The Clips can keep even the most slippery strands in place—and are great for hair of all types, textures, and styles.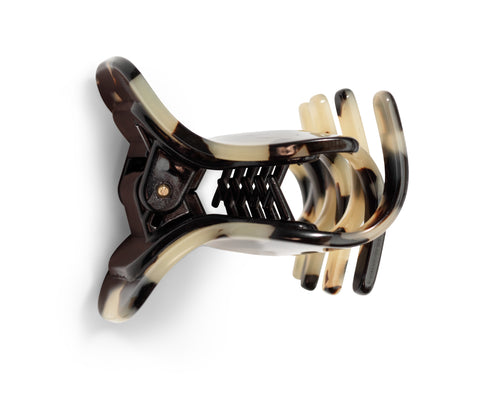 Reviews & Questions
I recommend this product
Small clips with big hold
I usually have a problem getting clips to hold up, these clips have just the right amount of pressure and don't make my head hurt after hours of wearing them
Cutest clips
These clips eat stay in well, you can feel that they are high quality. I hope they come out with just one more color way, maybe a cream or pearly off white?
The Clips on You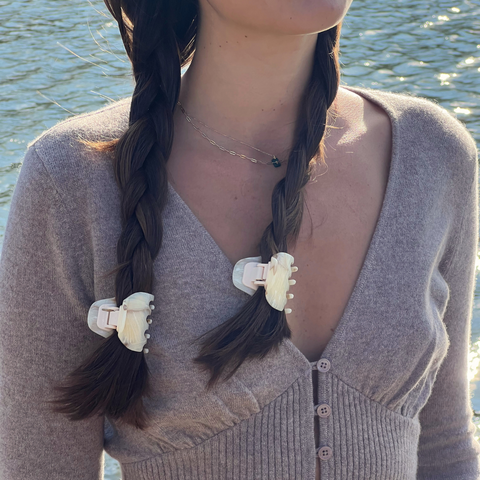 @tesscvikota_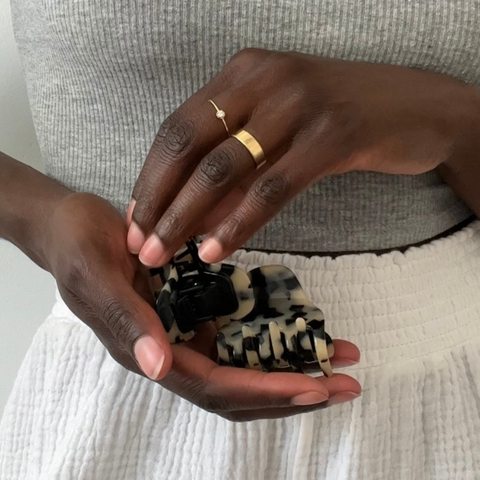 @olivia.yoko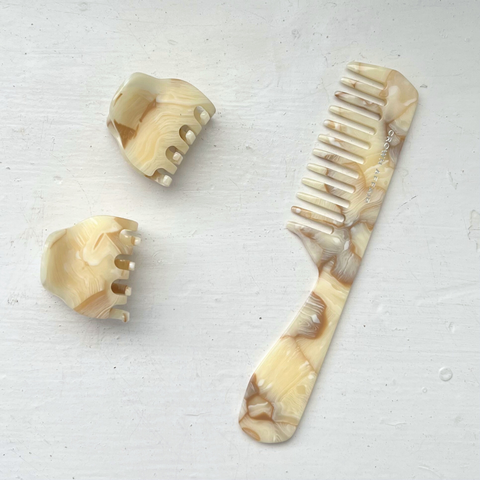 @ellaswelfer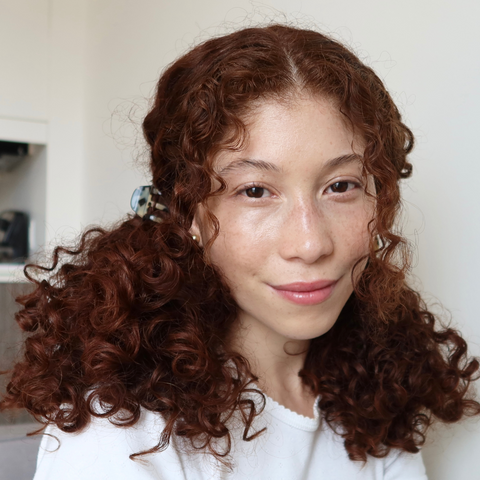 @thebellalu