Top of Mind
03.20.23
Our Product Philosophy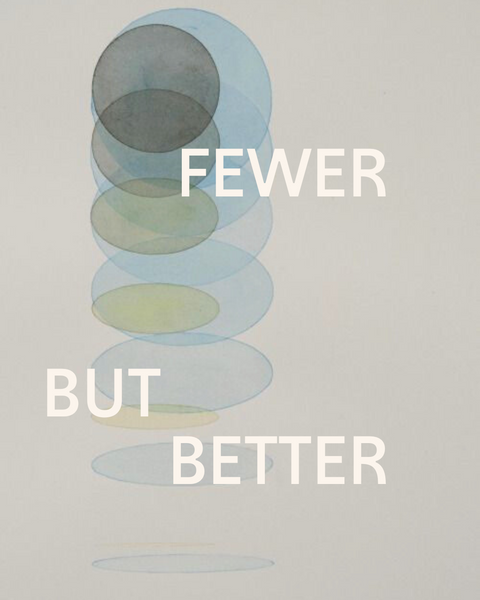 By Crown Affair
We formulate using only a few, simple ingredients in each of our formulas (fun fact—our Oil is made from only five!), but that doesn't mean we're sacrificing quality. We handpick ingredients that extend beyond just the health of your strands, to promote hair health overall. Everything we put into our formulas is better for you, and paired with our handcrafted tools, we believe you don't need a laundry list of products to take the best care. 
Our hero ingredient is Tusbaki Seed Oil: A Japanese ingredient that comes from the seeds of the flowers that grow on the Camellia Japonica tree. It's used in every one of our formula products, and is a naturally lightweight hydrator that also helps strengthen strands. Some other highlights include Bolivian Pink Salt, harvested from ancient volcanic rock in the Andes Mountains. It's highly nourishing and packed with minerals, too, like Calcium, Potassium, Magnesium, and Iron.
We also use Meadowfoam Seed Oil, a natural heat protectant, derived from flowers of the meadowfoam plant (native to Oregon, California, and Western Canada). It works as an emollient to lock in moisture and keep your hair soft and hydrated for longer.



In addition, all of our products adhere to our strict No List, as well as ethical sourcing and the highest quality standards.You won't find sulfates, parabens or PEGs in any of our formulas. Instead, our Ritual Shampoo uses a natural, coconut-based surfactant system that gently cleanses hair without weighing it down. Same goes for The Cleansing Scrub—the surfactants are both eco-friendly and gentle on the skin, so you can use less with better results. We're intentional about what we use, and will continue to make products better for you, your hair, and the world, so you're confident in what you're using. 



P.S: We're also Clean At Sephora—our products proudly have a green check mark next to them in Sephora stores and online, meaning they're free of over 50 harmful ingredients. If you're curious about Clean At Sephora standards, feel free to ask a Beauty Advisor next time you stop in.