Top of Mind
08.24.20
On Rituals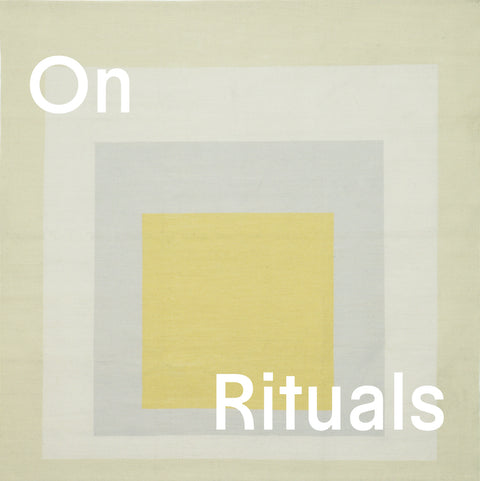 By Crown Affair
We talk a lot about rituals for a reason. There's something about the repetition and comfort of the daily ritual that can transform your mind, create space to think, and ground us through self-care. Our rituals connect us to traditions past and present, to family near and far, and to inner peace and contentment. 
Every culture has defined their own form of ritual. In ancient Egypt, spiritual leaders cut the hair of young people in a ritual signifying the transition from childhood to adulthood. Ancient Greeks cut and offered their hair ceremonially to honor loved ones who had passed onto the next life. Ayurvedic tradition teaches that daily oil scalp massages prevent balding, graying hair, and receding hairlines, and help with headaches and general mood improvement. And in ancient Rome, luxurious bath houses not only served as a place to relax and cleanse, but also as libraries, art galleries, and cafes. 
Taking care of ourselves on the outside feels good because it acts as an external marker of our internal evolutions. A great haircut can be an offering to the person we are becoming and bring closure to the energy we wish to leave behind; while body treatments have the power to calm our nervous systems and improve blood flow. Rituals ground us, help us practice discipline, and bring control in times of chaos. We have something special to add to your ritual coming later this week. In the meantime, we'd love to know… what are the rituals you're leaning into to feel calm and whole these days?
Josef Albers 'Homage to the Square Tapestry' (Yellow Eden), 2018
Words by Carly Hanna