Top of Mind
05.30.22
Rituals with... Dianna Cohen: Spring 2022 Edition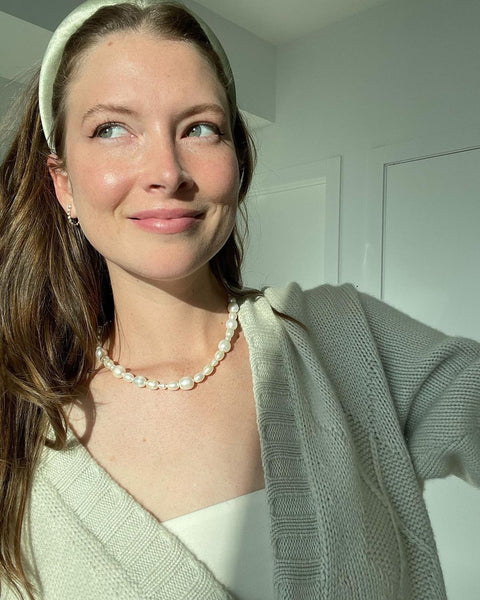 By Crown Affair
You already know Dianna, our founder and CEO. But it's been two years since she shared her up-to-date personal care rituals. So here it is—read about what she's using most right now, how Crown Affair has changed her lineup, and what she's still missing. This is Rituals with...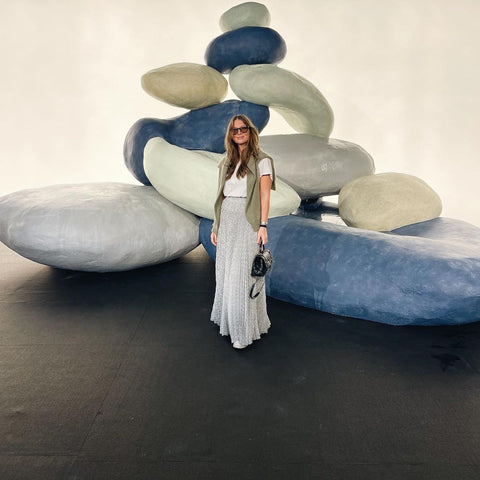 - How have your rituals changed in the past couple of years?
My rituals have transformed over the last few years with the natural shifts of our world. Staying home more frequently has inspired me to slow down and live life in a less reactive way—even while building a new business. I've found that creating structures and dedicating time to 'being' instead of 'doing' has been the biggest shift I'm holding onto. When it comes to hair, I have a complete Crown Affair ritual now, which is magical. The last time I shared my Rituals With (exactly two years ago!), we hadn't launched The Ritual Shampoo, The Ritual Conditioner, The Renewal Mask, The Dry Shampoo, or The Leave-In Conditioner—all of which are foundational to my haircare practice. I didn't realize it then, but some of the ingredients in the shampoo I was using before we launched ours were drying out my scalp and causing flaking and itchiness. Now my hair retains the shine and body it was losing from the PEGS and sulfate usage.
I also used to love salt scrubs, but most of them were super harsh over time. Good news is we have something new (launching soon !) that gives you a similarly super fresh, just blow-dried, voluminous feeling without stripping and leaves your scalp comfortable. I use this new product every few washes, so on the days that I use it I get so excited about how my hair will look and feel afterward. I can't wait to share more soon.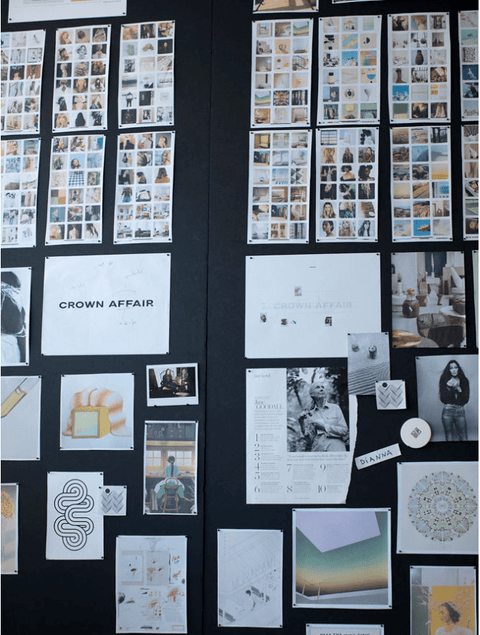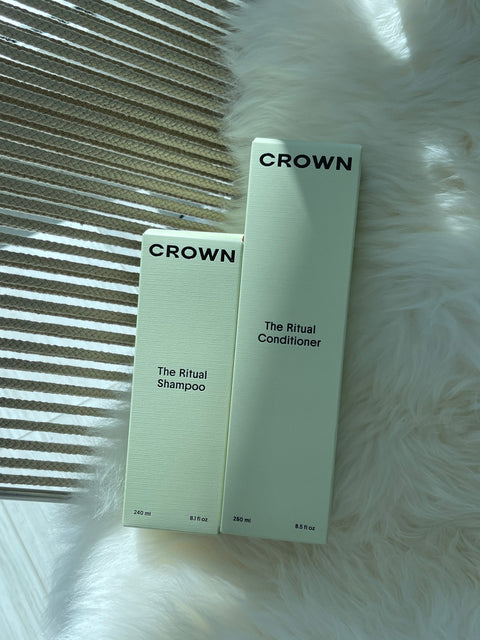 - What is your relationship with your hair like right now? How has it changed over time?
My relationship with my hair has changed since moving to Florida. The humidity and the water quality here are very different than in NYC. I'm also a lot more active and outdoors than I was in the city, which means more wash days. I've figured out a new rhythm with it though, and new tricks to extend between wash days. It sounds counter-intuitive but I also use more hydrating products in this heat.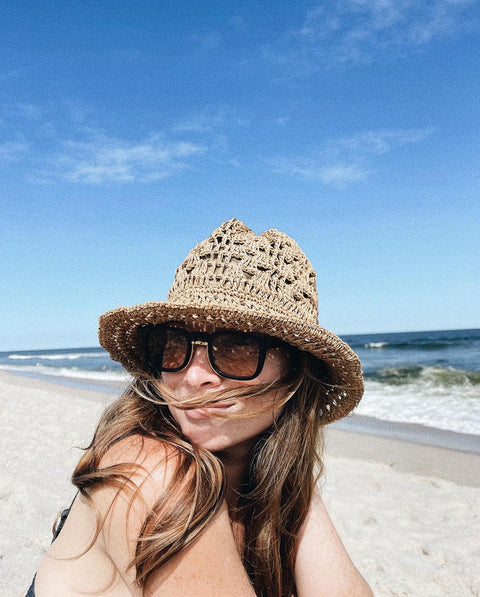 - Give us the rundown on your current haircare rituals. 
Wash Days:
I always brush my hair before washing with a dual-bristle brush. Then I'll wet my hair completely in lukewarm water, use a quarter-sized amount of The Ritual Shampoo to cover my scalp, and massage it with the pads of my fingers. I always double cleanse: the first shampoo breaks down oils and buildup; the second creates a beautiful, rich lather and rinses all of that out, leaving my hair super clean.
After rinsing the second shampoo, on a casual wash day I'll apply The Ritual Conditioner, combing it through my hair. On treatment days, I'll skip the conditioner and go straight for The Renewal Mask—I'll apply all over my hair, from the top to the ends of my strands, and leave it anywhere from five to 30 minutes. Again, I always comb through to make sure it covers everything, and then I rinse with cold water. 
Post-Wash:
I have wavy hair, so I prefer to comb and then part my hair in the middle. I love this little scalp massage moment. Then I'll wrap my hair in The Towel to absorb dampness and protect strands, leaving it on for 20-30 minutes. 
The magic happens post-wash, during the hydration portion of my air dry. On damp hair, I apply a single pump of The Leave-In Conditioner followed by one full dropper of The Oil. This duo enhances my natural texture and makes the hair fiber more flexible (which prevents frizz and breakage). It also protects from heat styling, UV rays, and locks in all the hydration.
After this I just let my hair do its thing—it dries wavy naturally. If I twist and clip it back while damp, it'll give a bit more of that no-heat wave. There are days when I do get my hair blown out or styled, but 90% of the time I'm air drying at home and it's been the biggest shift for the health of my hair.
Non-Wash Days:
I always brush on dry hair at night—I recommend this for straight and wavy hair types, because it'll actually make your hair healthier, stronger, and more voluminous over time. 
The Dry Shampoo: my miracle product. I truly can't live without it—it's the first-ever dry shampoo that leaves my hair silky and refreshed and doesn't clog the hair follicles or leave hair feeling masked and gritty. Bonus that it smells incredible.
The Leave-In Conditioner: I also love to use The Leave-In Conditioner on non-wash days when my hair is dry. It absorbs like a cream moisturizer, so I'm obsessed with this on dry hair. It adds so much body.
Scalp Massage: Once a day, I give myself a scalp massage with my fingers or The Comb No. 001.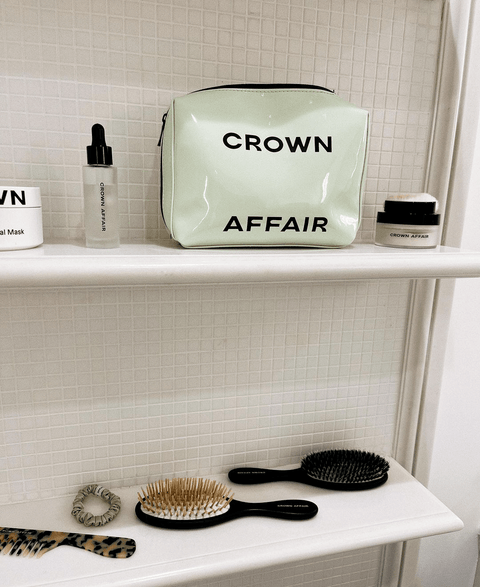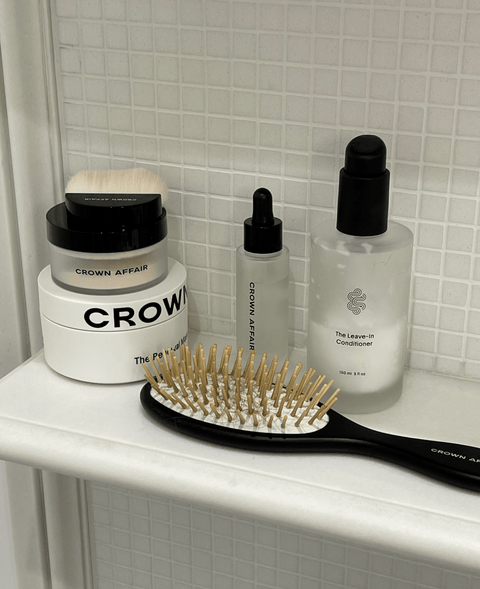 - What things have you added recently? What things, if any, have you stopped using?
I've been exploring more scalp products recently. I do think it's about finding a balance—in the way that you can overdo it with skincare and end up disrupting your skin barrier—the same goes for your scalp. Your scalp takes in a high concentration of ingredients and can majorly affect the way your strands look and feel, so I test new products in a cadence where I can really see what's working vs. what's not working.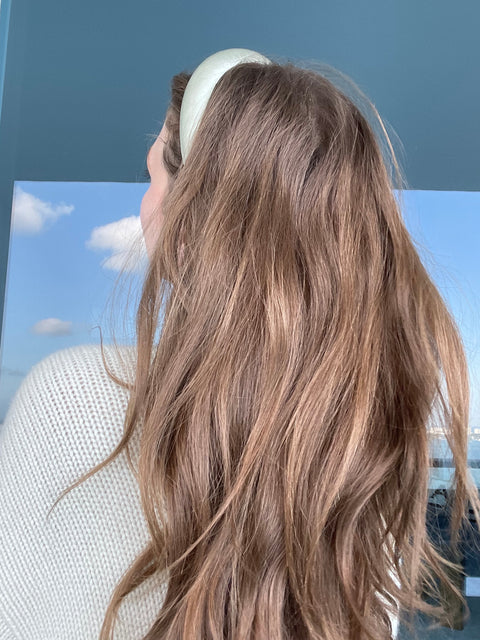 - What are your top favorite products right now?
Again, I can't live without The Dry Shampoo. I'll never touch an aerosol dry shampoo again. The Leave-In Conditioner is also my favorite on dry hair for a refresh and to add body and shine.
The Sunday Riley Rinse I've been liking—it has a shimmer to it, which I don't love, but I'm getting into scalp rinses more, which feels different and has a different result and frequency than a scrub. I love Joanna Vargas' Euphoria mask (I do this face mask every wash day after putting my towel on). I leave both on for 20-30 minutes, take off my mask and let my skin dry, then I take out The Towel and do my post-wash Crown Affair ritual. I've also been loving everything from Lesse, Dieux, Saie, Hero Cosmetics, Kosas, Westman Atelier, Drunk Elephant— oh, MAKE's brow products are incredible.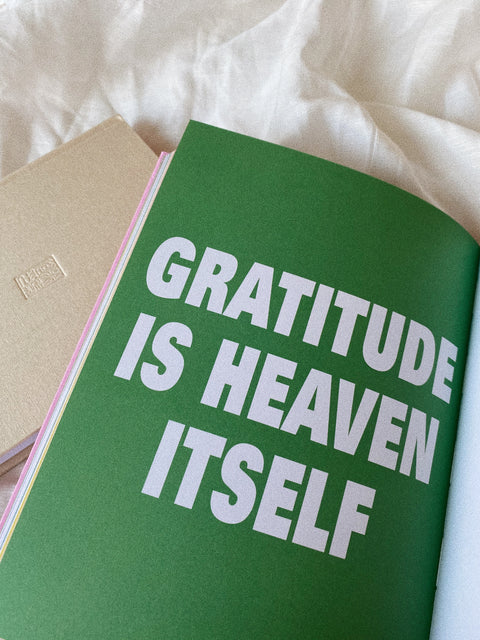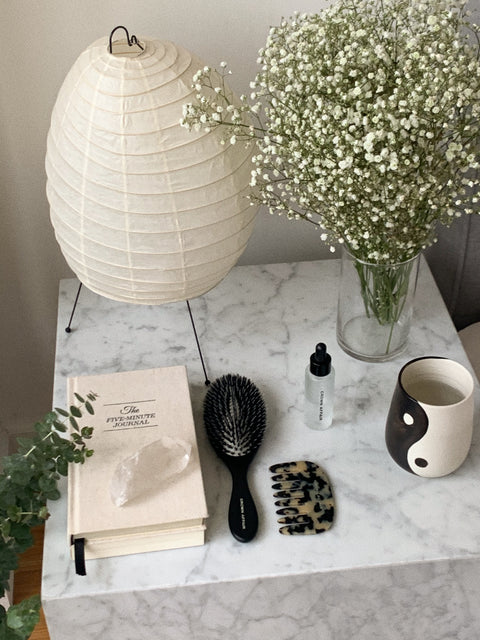 - What other kinds of rituals do you do regularly and why?
Journaling. Stretching. Reading. Listening to poetry. Meditating a few days a week.
I have a consistent stretching and journaling practice that I do every morning. I find that I don't know what I'm really thinking until I write it down. Stretching for me is all about connecting with my body and moving energy—it's a form of meditation and a way to slow down and be present in that feeling. I create dedicated time for reading, it's a part of my evening winding-down ritual. I'll make some tea, brush my hair for a few minutes, and open a book until lights-out.