Top of Mind
05.05.23
The Mother's Day Gift Guide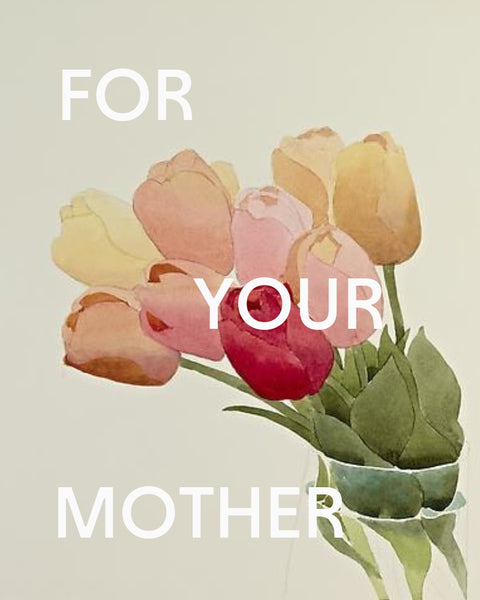 By Crown Affair
Treat a woman you love to the gift of care this May. If you're in need of some inspo, we've got the perfect guide for any and every moment: 
For Dressing Up: Everything she needs to feel her best, whether it's day-to-day or a special occasion.

Cesta Bag - A Pearl Lunchpail featuring handwoven silk cords, baroque pearls, and velvet & silk accents. (Use code "CrownAffair" for $50 off first purchase of full price items, valid through May 12.) 
Chan Luu Necklace - A 14k gold chain composed of a natural pink baroque pearl inlaid with a champagne diamond. 
Lingua Franca Custom Embroidered Sweater - A custom cashmere sweater made from 100% sustainably sourced cashmere, hand-stitched in NYC.

Crown Affair Scrunchie No. 001 - A 3-pack of small, 100% silk scrunchies for everyday protection—and fun.
For Winding Down: Give the gift of relaxation—a gentle reminder to take it slow with these restorative essentials. 
Crown Affair x Oak Essentials Mother's Day Set - A moment to slow down, give your strands and skin some love, and treat them with lasting care. This exclusive set includes Oak Essentials Restorative Mask, Crown Affair's The Renewal Mask, and a 3-pack of our silk Scrunchie No. 001 in a limited-edition ivory.
Crown Affair Complete Ritual  - Everyday care for your scalp and strands. Nine of our most loved product formulas and handcrafted tools that work together to restore balance to your hair.

Parachute Robe - Plushy, fluffy, spa-like or soft–find your perfect robe.

Maude Bath Set - A soaking salts and coconut milk bath set. 
For Staying Home: Home is where the heart is, and here are some additions to make it feel even more special. 

Flamingo Estate Cookbook - A collection of over 150 recipes from a year spent at Flamingo Estate. 

Baroncini Olive Oil - Made with two of the most famous Sicilian varieties Nocellara del Belice, and Cerasuola. 

L'Or de Seraphine Candle - A fruity and fresh candle that smells like Goji Berry, mango and orange.

Crate & Barrel Berry Box - The classic farmers market berry box reimagined in porcelain as a charming, functional kitchen accent.



Mark Adams, Tulips 1993